Here's a quick post on my way out the door...
Just finished this one this evening. I quite like the depth of this tiger-stripey material, and the warmth of the colour! This pen was done in my classic style (cap slightly larger diameter than the barrel), nicely clipless to preserve the sleek lines.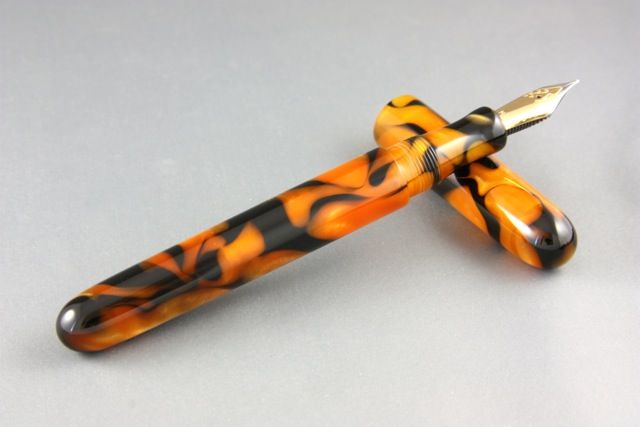 The pen sports a medium steel JoWo nib and a high quality converter for bottle-filling.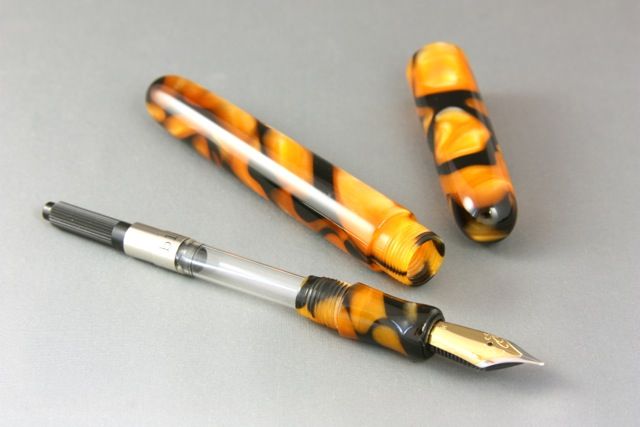 I will be putting this one up on my sales page shortly, as it is not spoken for.
Cheers,
Ken