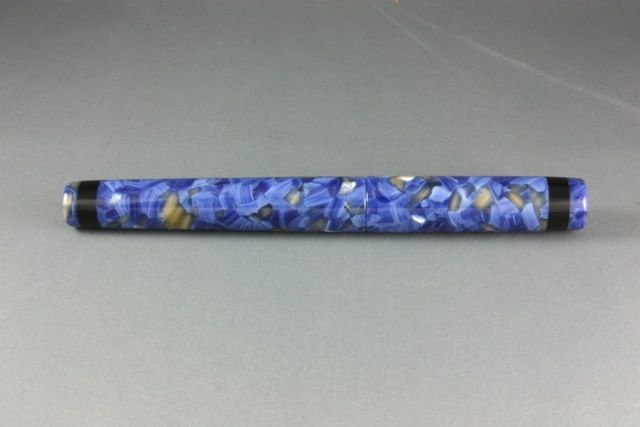 So, I had a nice piece of this Blue Cowrie acrylic left over from one of the pens in my recent four-pen SFP order. Such a beautiful material! I kept looking at it, wanting do play with it some more. Finally, since I had a nib section ready to go anyway, I caved an started working on a new 'whim' pen.
I thought I might try some good old black trim, but with a twist - set it inside a second trim in the original material.
Anyhow, here is the result - a Cigar style fountain pen (c/c fill) with flat ends, an inset black trim on each end. The pen is fitted with a broad steel JoWo nib, and feels might nice in the hand.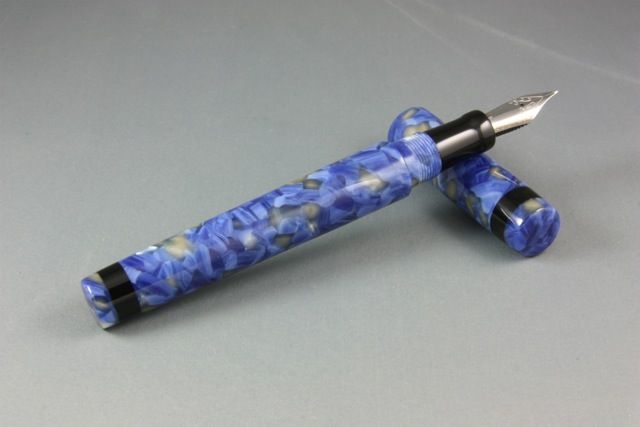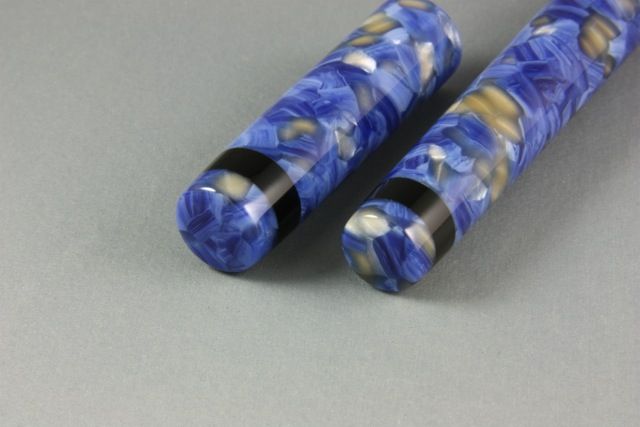 Anyhow, I thoroughly enjoyed making this one. I am placing it on the 'Available for Purchase' page of my blog.
Thanks for looking. Comments welcome.
Ken