It has been a very busy spring. Meaning, too many things taking time away from my pen-making! ;-)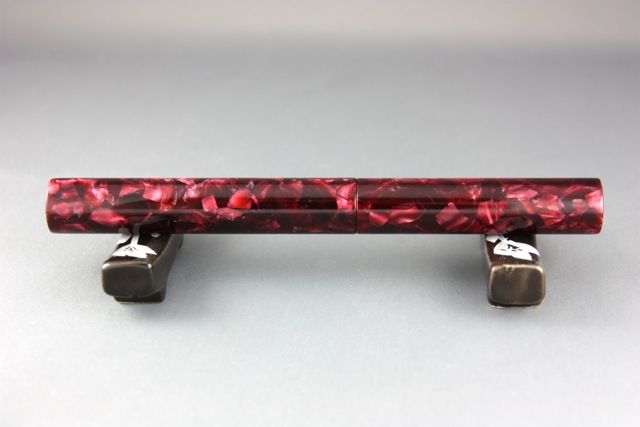 Well, here is the first part of a two-pen order I am working on for a fellow doc. This pen is done in a style that I came up with a couple of years ago, and named 'Simplicity of Heart' for its very simple, uncomplicated lines. Of course, I am by no means the first to come up with a design like this, and will certainly not be the last, but it was and is one of my very favourites.
This one is made out of a crush, or flake style acrylic, coloured a striking ruby red. The nib is an 18K JoWo fine nib, smoothed for a beautiful writing experience. The pen is once again, a cartridge/converter filler.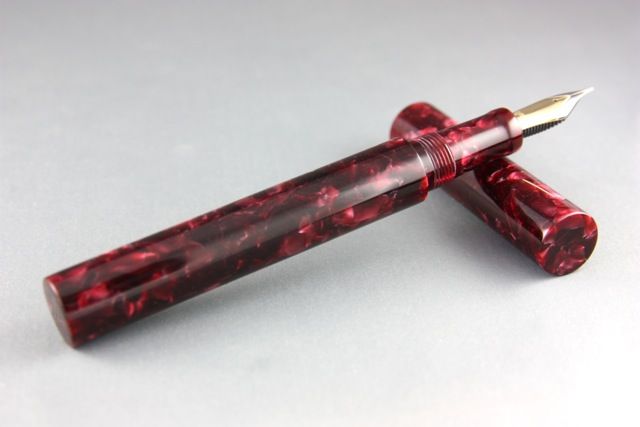 I will add part two of this order once it is finished.
Thanks for looking!
Ken