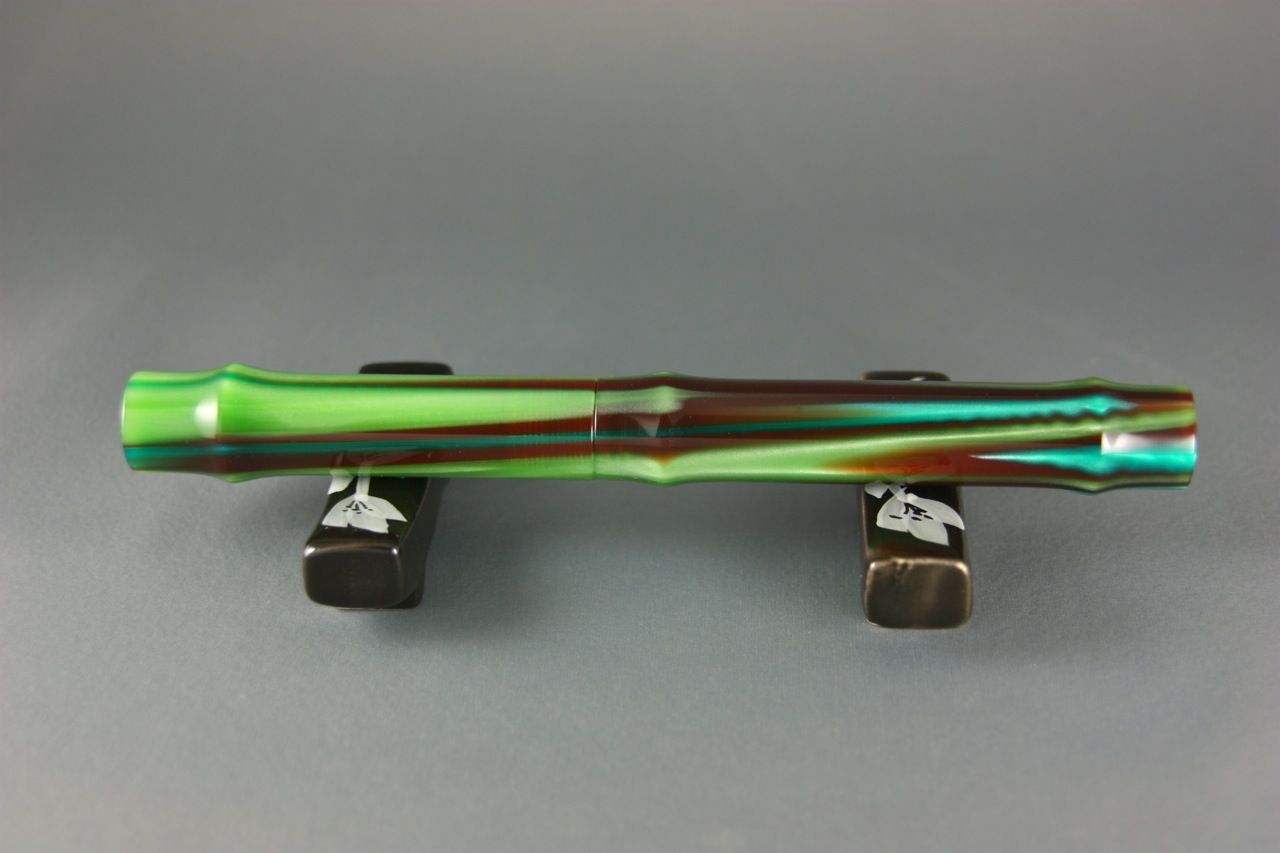 Hello all,
I received this lovely acrylic from a repeat customer who wanted just the right looking material for her Bamboo pen. A perfect choice, I have to say! The mix of browns and greens give it a wonderfully forest-like look, while the linear streaks of colour add a definite organic wood-like feel to it. I was very happy to have opportunity to work on this one!
The buyer also wanted to modify my usual Bamboo style to give it a more symmetric, balanced look. And while this in not particularly likely to be found in real Bamboo, this is after all a very whimsical take on the real thing, so why not? The addition of a second node to the barrel added some very definite challenges to chucking the piece to work on the end inset, but on the other hand, what's the fun of hobby work without challenges?
The biggest challenge was finding a way to make the cap and barrel grain match up so that it would look as though (because it actually is) it is cut from a single long piece of material. The problem lies in the fact that the barrel must extend beyond the point where it meets the cap, in order to
screw into
the cap. This necessitated turning a separate piece of this material and insetting it into the barrel from which I could fashion the threaded part that screws into the barrel. Ya…a bit finicky. The readers digest version is that it was more complicated than the usual. But, it seems to have worked out very well, as the grain match shows quite nicely that this the body of the pen was made from a single piece of source material.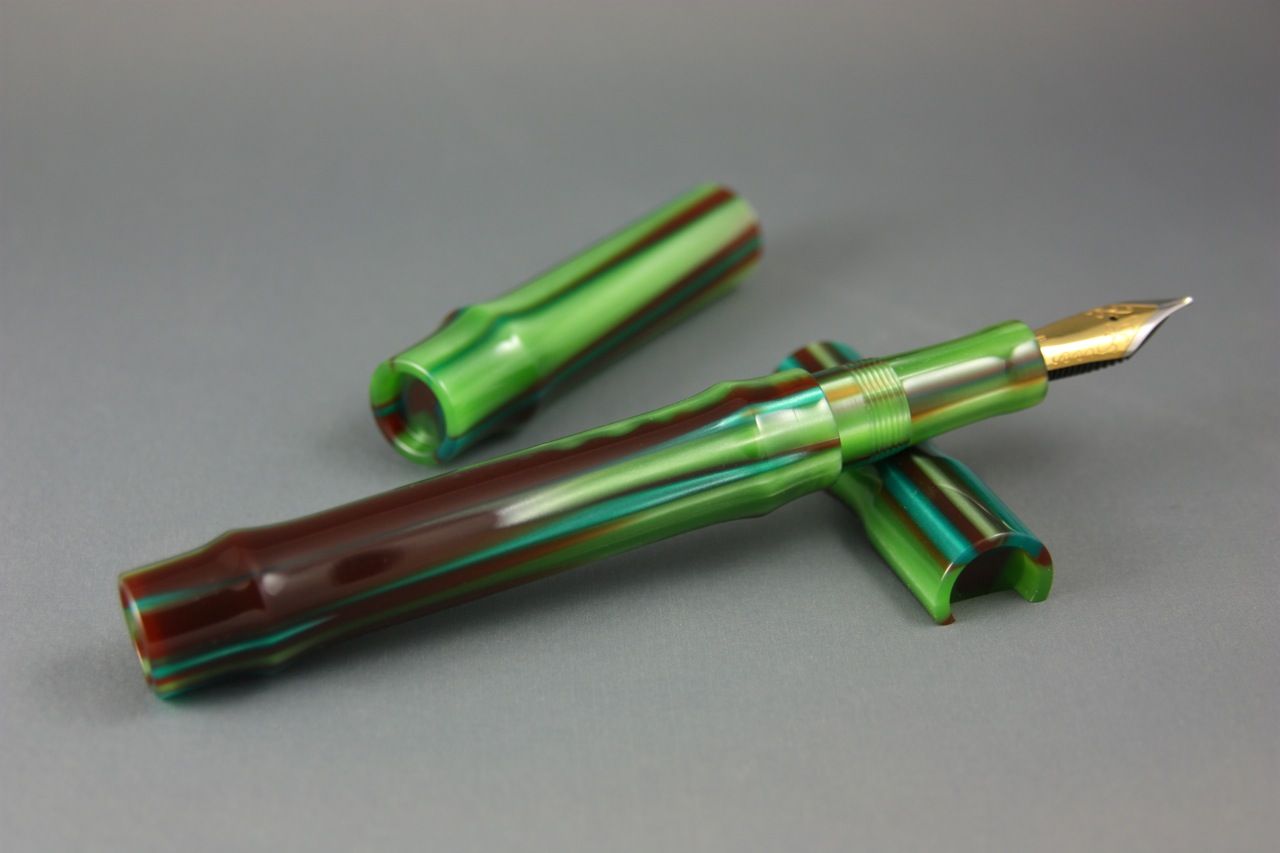 To finish the whole set off nicely, I made a matching pen rest out of the same Rainforest acrylic, and inset the ends like the pen itself.
The nib is a two-tone JoWo broad nib, and the fill system is cartridge/converter.
Thanks for looking!
Ken