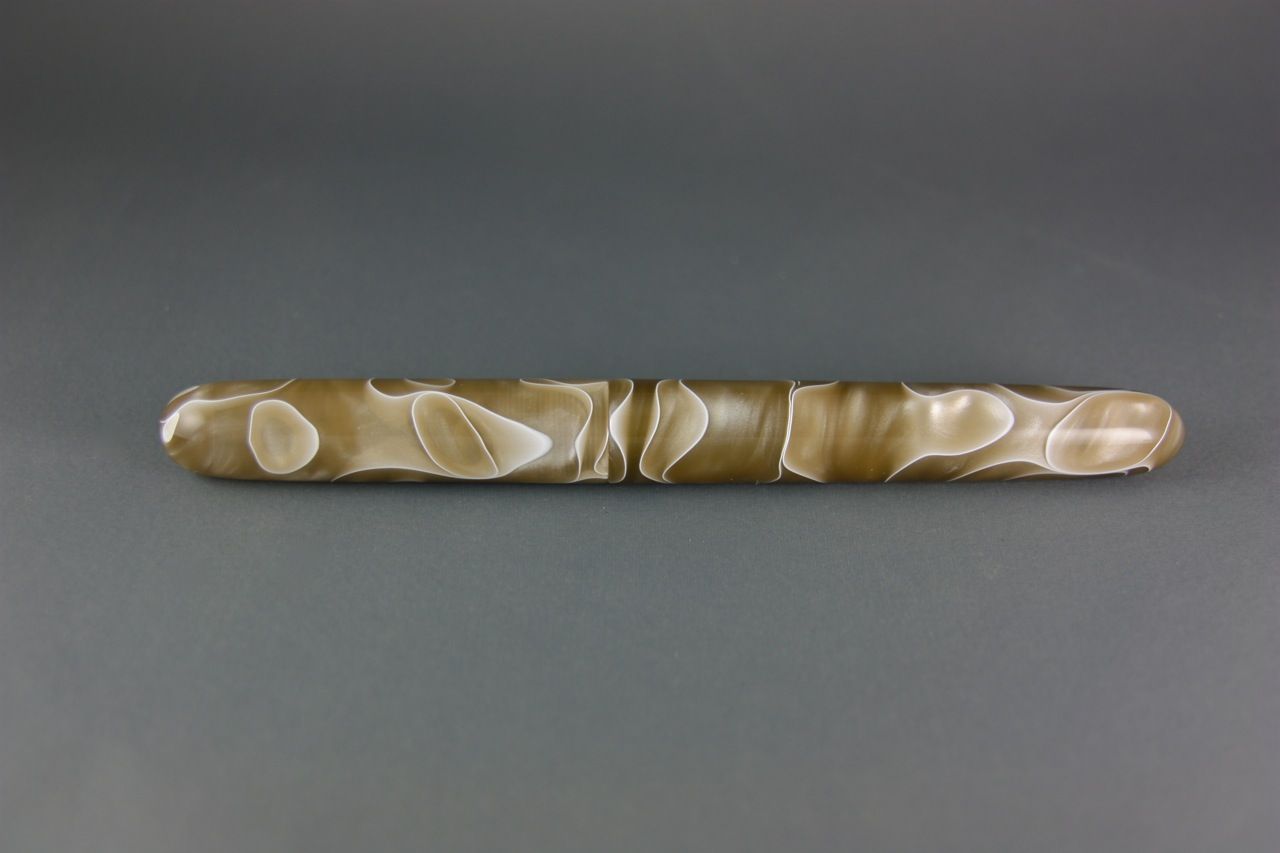 I have had this material sitting in my blank box for well over a year, and have really been wanting to try it out. So glad I did - I just loved the warm golden brown look of it, and finally landed on 'Caramel Swirl' as the name I wanted to give it.
This is another one of my Cigar Style fountain pens, decked out with a polished steel medium nib (ran out of two-tone mediums), and fitted with a converter for ink.
Well, I guess that's it for now. Thanks for looking!
Ken