Here is another material that I have not used in quite a while. Similar to the 'Tiger' acrylic that I seem to use quite often, this one has the same stripe and swirl, but with blue instead of orange. So, what the heck - 'Blue Tiger'.
This is another 'Shirt Pocket Fountain Pen', the style I seem to do most often lately, and my personal favourite for an every day carry pen. Fits great in the shirt pocket, comfortable to use unposted, but posts deeply and securely too, for convenience with long periods of writing.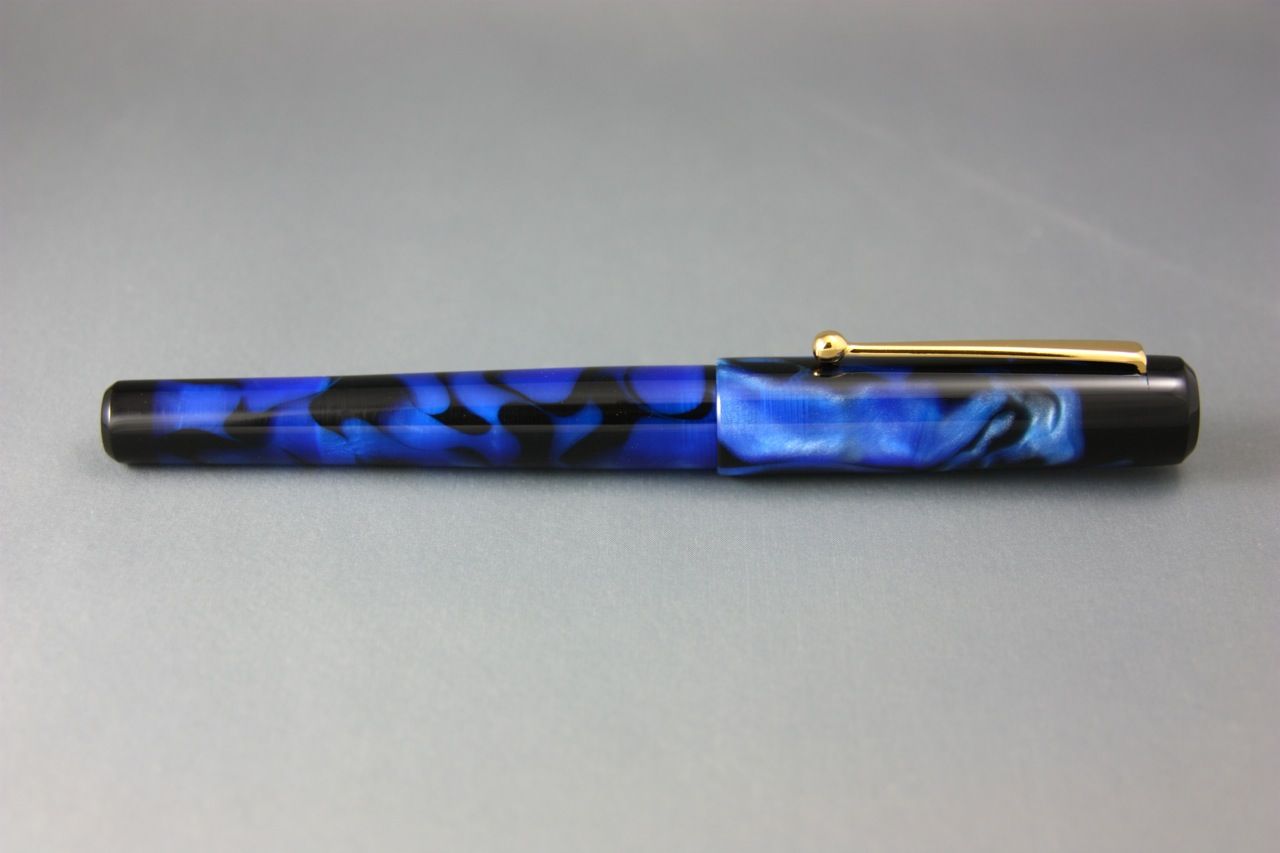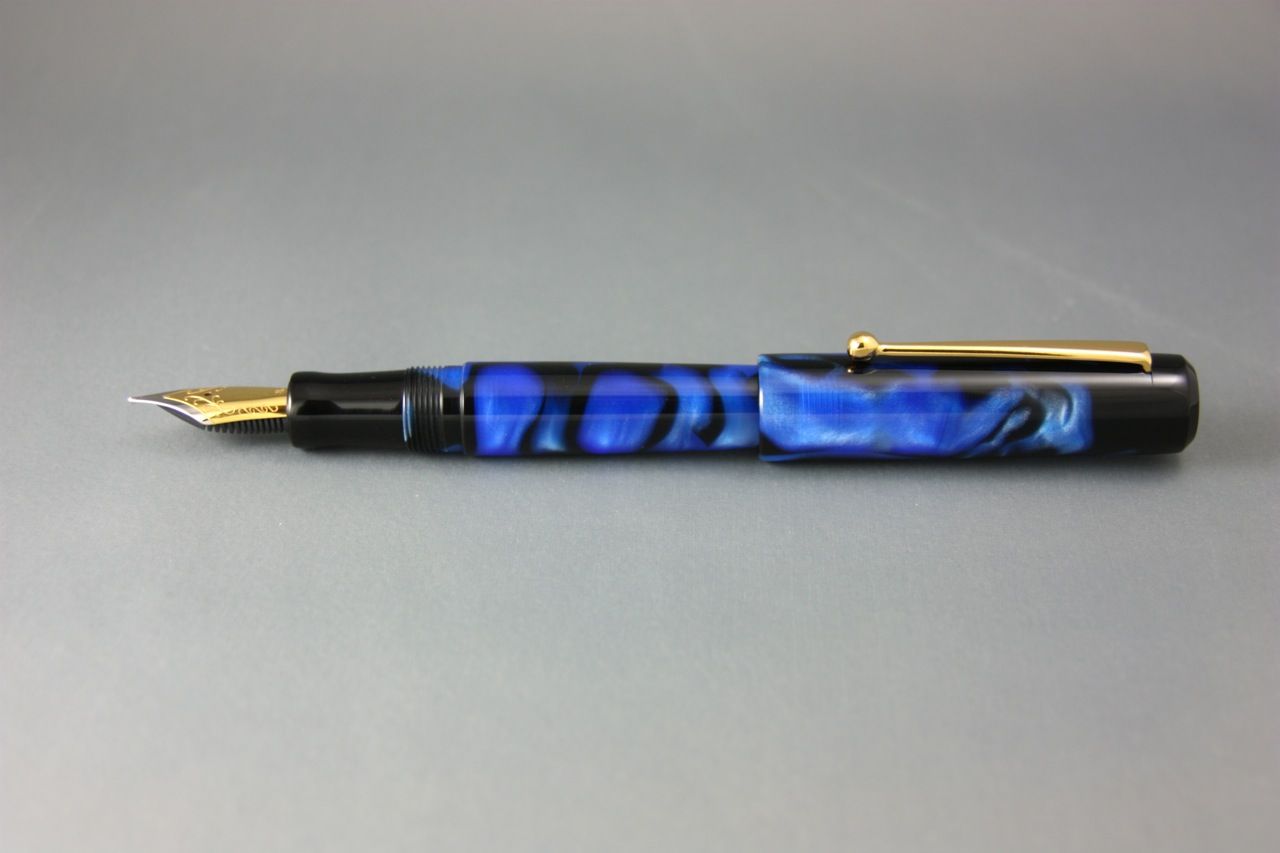 As I often do with this model of pen, I have framed the blue tiger acrylic in black to compliment it. This pen is fitted with a steel JoWo medium nib.
Thanks for looking!
Ken