Well, this pen is the 'start-over' that I had to do after forgetting to make that last one clipless. Didn't have any more of the 'Lava Flow' alumilite, but I had this. This pen is actually for a co-worker, who wasn't specific about the material. He did want something colourful, and I think this fits the bill perhaps better than the Lava flow. The name I am using for this resin might be a bit of a stretch, but it is what came to mind.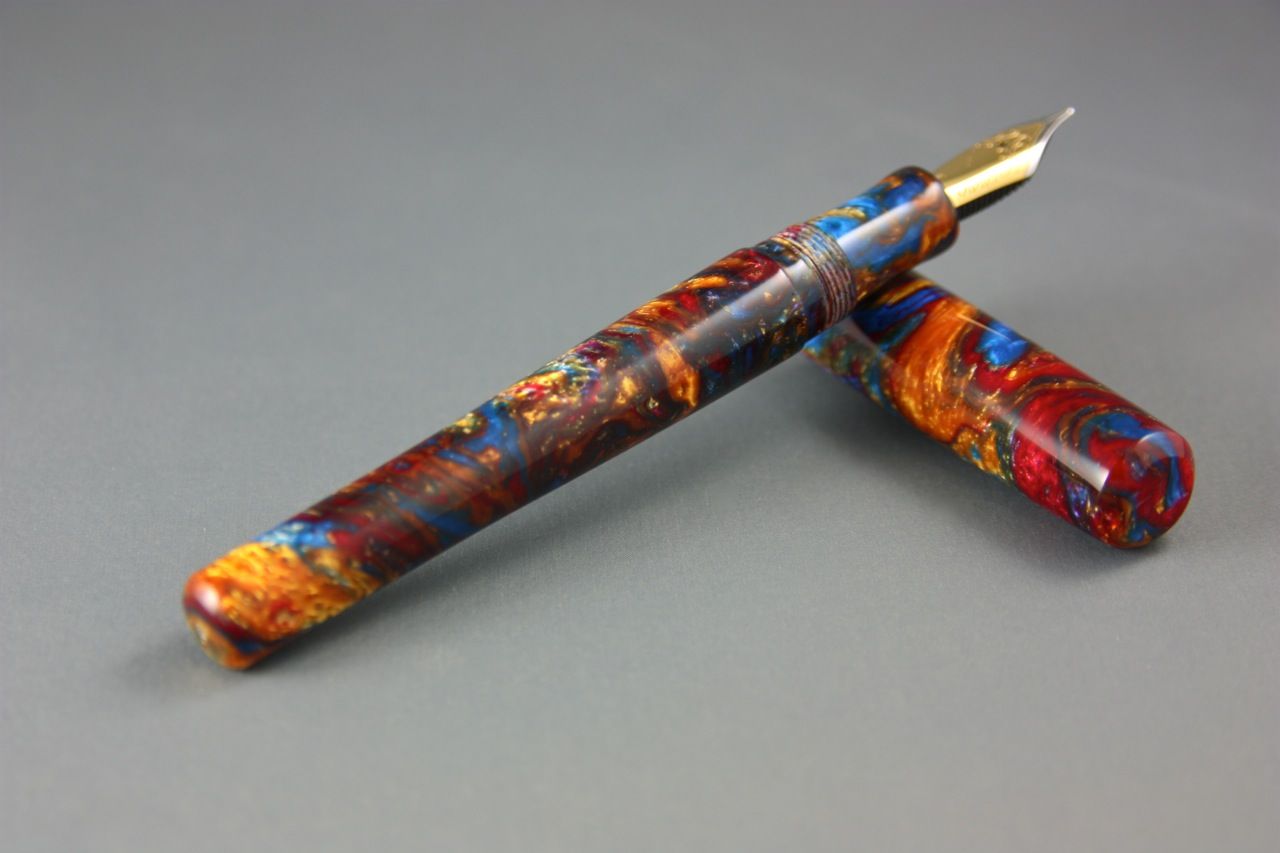 So this is another of my 'Compact' style pens, which is the name that am giving what is essentially a clipless 'Shirt Pocket Fountain Pen'. Compact enough for larger pockets, and posts securely for convenience while writing.
It is fitted with a two-tone fine JoWo nib, and a converter for ink filling.
Thanks for looking!
Ken