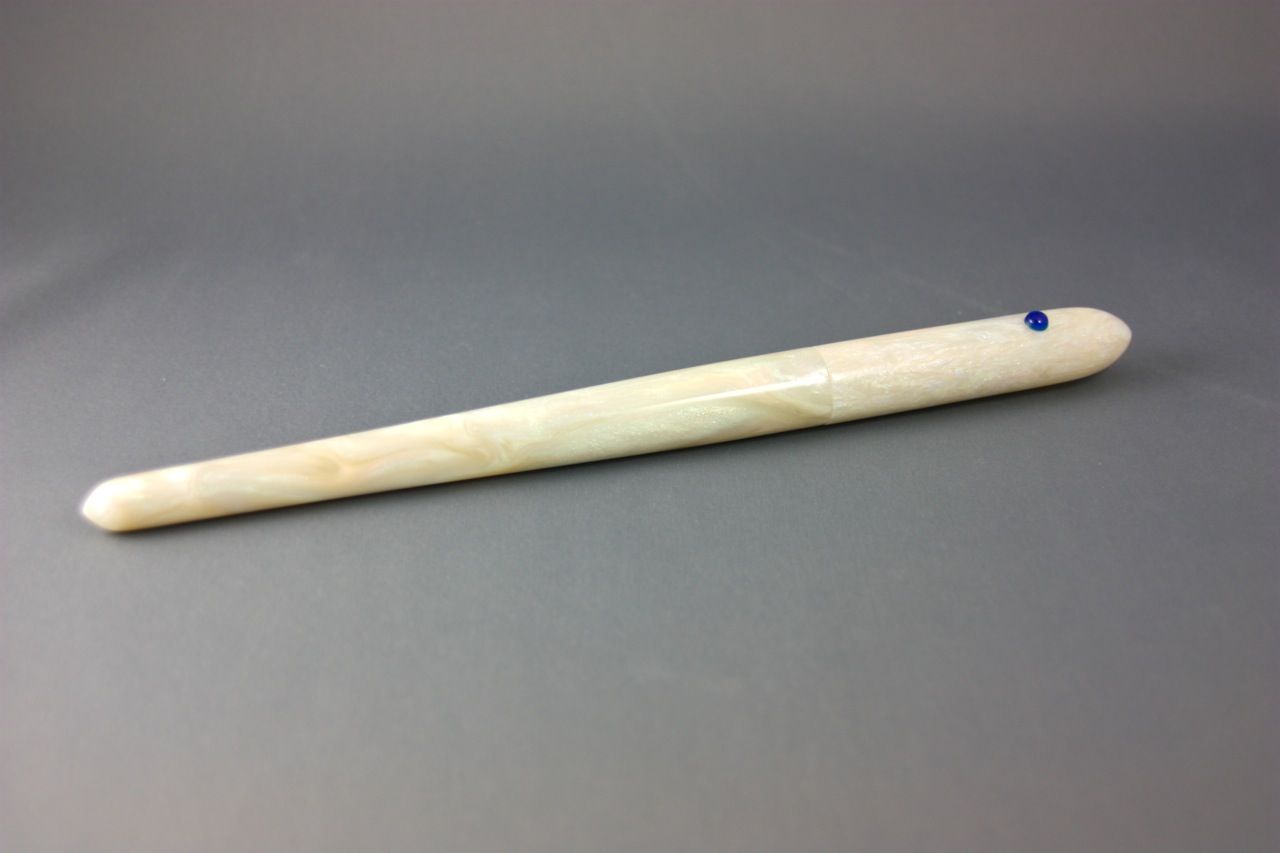 Here is a pen that was a true pleasure to make - it is a wedding pen for my son and his fiancée, who are to be married this summer.
The pearly material is an alumilite from Jonathon Brooks, and is rather nicely suited to this particular occasion. The pen of course did not need a clip, but as it will be sitting on a table at the wedding itself, preventing its sudden fall to the floor seemed wise. So, the pen has a matching pen rest, and the cap itself has a small roll-stop jewel.
I actually started out with two of those jewels on the cap, thinking proudly how this might symbolize the two of them together…. When I finished, something seemed odd about it. I showed it to my wife and asked what she thought. "Honestly?"(uh oh), "It looks like two little eyes". Ah. Yes, in fact, that was exactly what seemed so disconcerting about it. Had a good laugh, and then removed one of the 'eyes' and re-turned the pen. Well, it seemed like good idea at the time…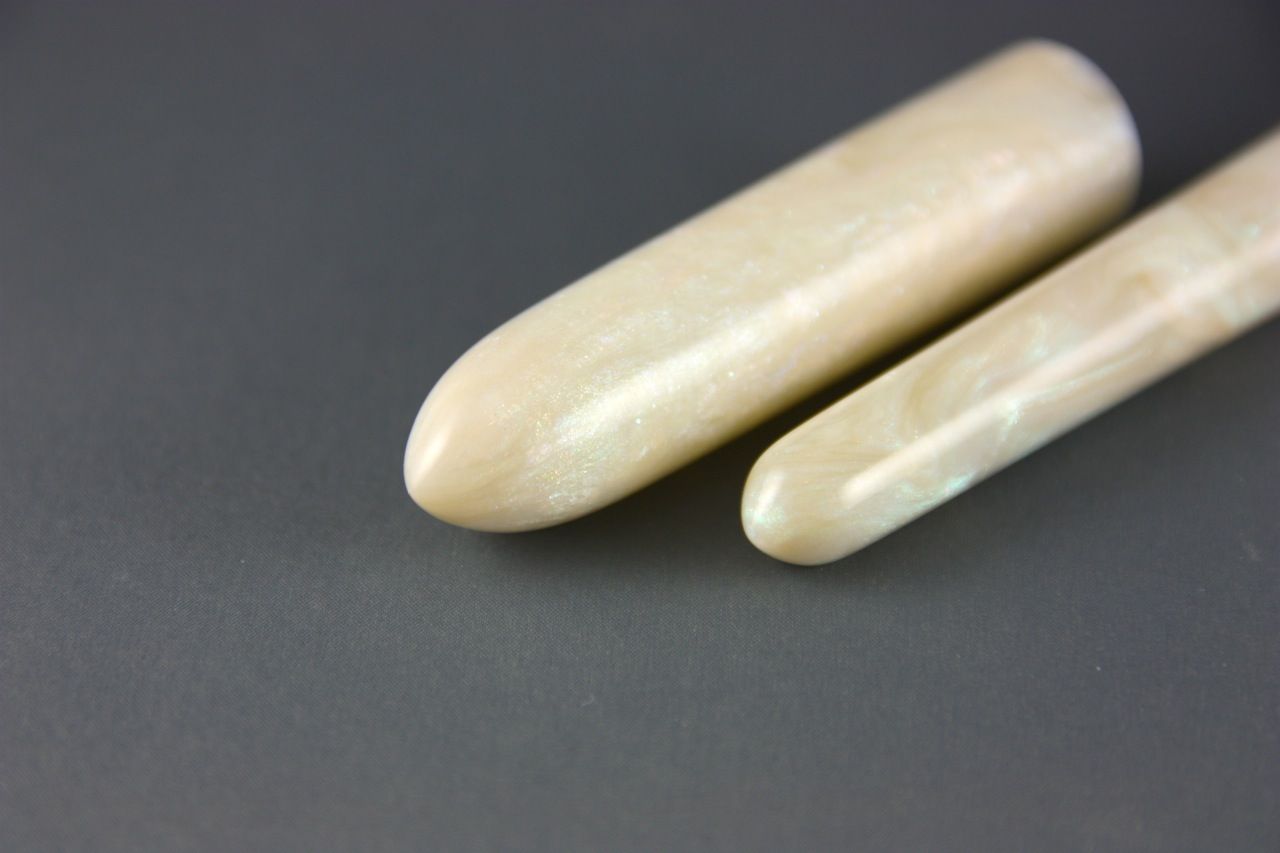 The pen is fitted with a nice broad nib for the signing of the forms.
Thanks for looking,
Ken