Most of the time, I work with various plastics for my pens, as they are durable, nonabsorbent, and strong materials - but once in a while, I get a request for a pen made of wood. This presents a few challenges, but not insurmountable: making a pen out of wood without using brass tubing inside means making the walls thick enough for structural integrity; since wood is absorbent, the inside of the cap must be coated and sealed to avoid too much nib drying; since wood cannot be threaded, the cap and barrel must be drilled out, and acrylic inserts created to fit inside them, which can then be drilled and threaded as needed; and finally, since wood is irregular in its consistency, and the drilling (for the inserts to be threaded) has a tolerance of only a few microns, the drilling is incredibly tricky!
However, when the product is finished successfully, I am always happy to have done it. That is certainly the case here - this is my latest pen to come off the bench, just finished this weekend. The request was for a pen in my 'Curvy' style (yep. Need a better name), and in wood. After some discussion back and forth, and inspired by the inlays acrylic curvy pens I have done, we came up with this idea - the barrel was to be made from african blackwood, and the cap of amboyna burl. Of course, the threading inside the cap is created from an inset piece of black acrylic, as is the threaded tenon on the barrel.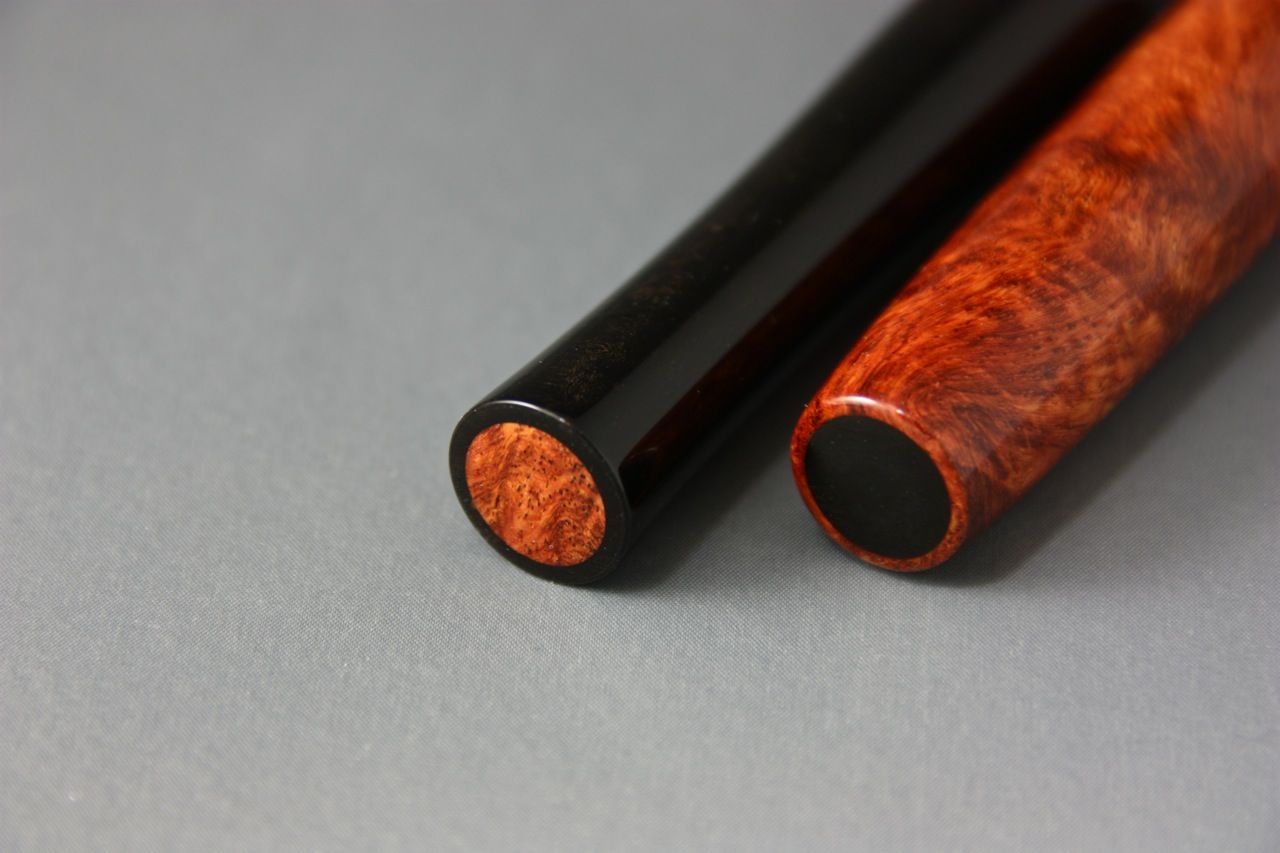 To tie the cap and barrel together visually, I created an inlay of blackwood on the end of the cap, and and inlay of amboyna on the end of the barrel. I have to say that doing these inlays on a wood lathe is rather tricky, but very much worth the effort.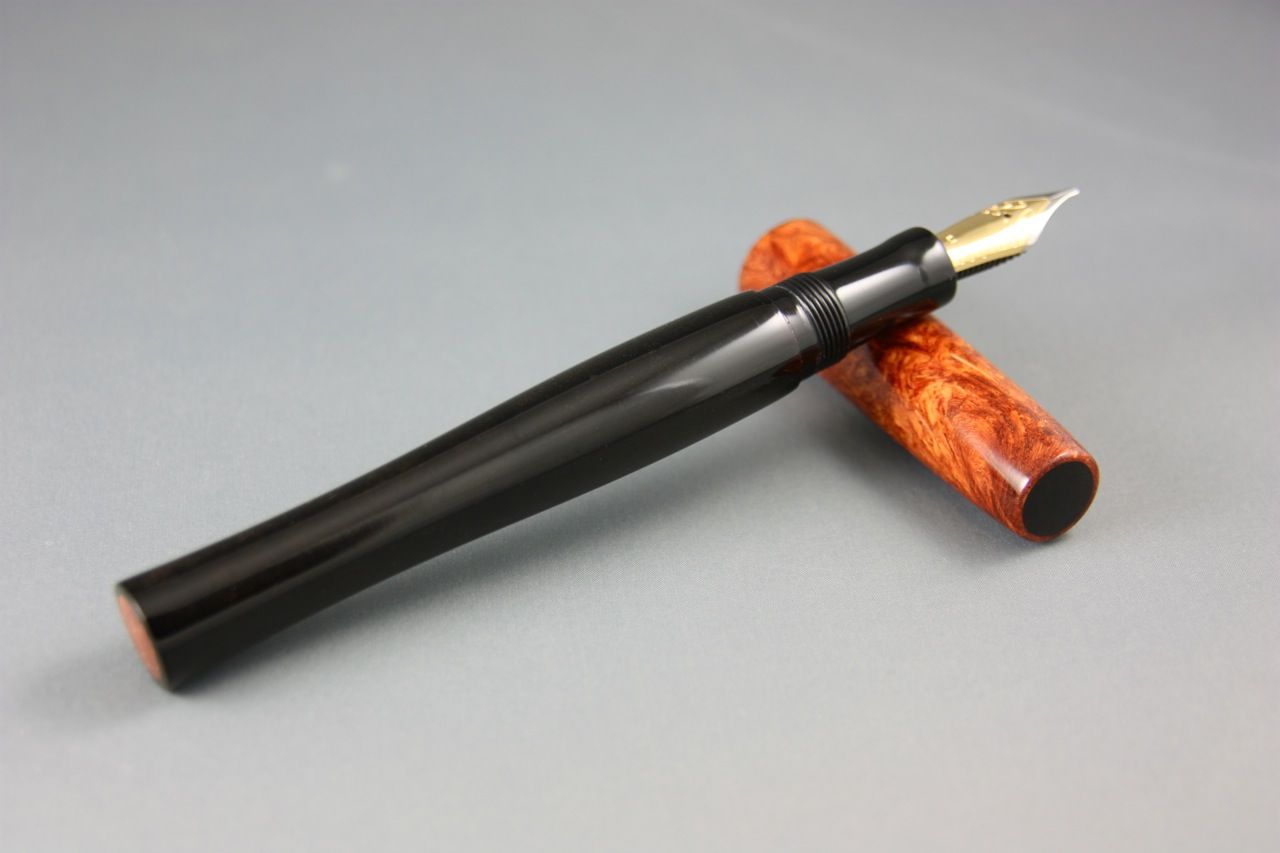 The finish is a nice heavy coat of cyanoacrylate, sanded and polished to a high gloss.
For this pen, I made two separate grip sections (one with a fine nib, and one with a 1.1mm stub nib) to allow easy switching of nibs without the risk of putting the nib tines out of alignment from the torque of removal and insertion of the nib units. Both nibs have been tested, adjusted, and smoothed, and write very nicely - now with the extra grip section, they can stay that way!
Thanks for looking,
Ken