Here is another one of my SPFP (Shirt Pocket Fountain Pen) style pens, this one done in another of Jonathon Brooks's lovely alumilite pours. This one (which he calls Primary Manipulation), is one I have used before, but thanks tot he nature of the material and the array of colours that go into it, each blanks looks quite different from the last.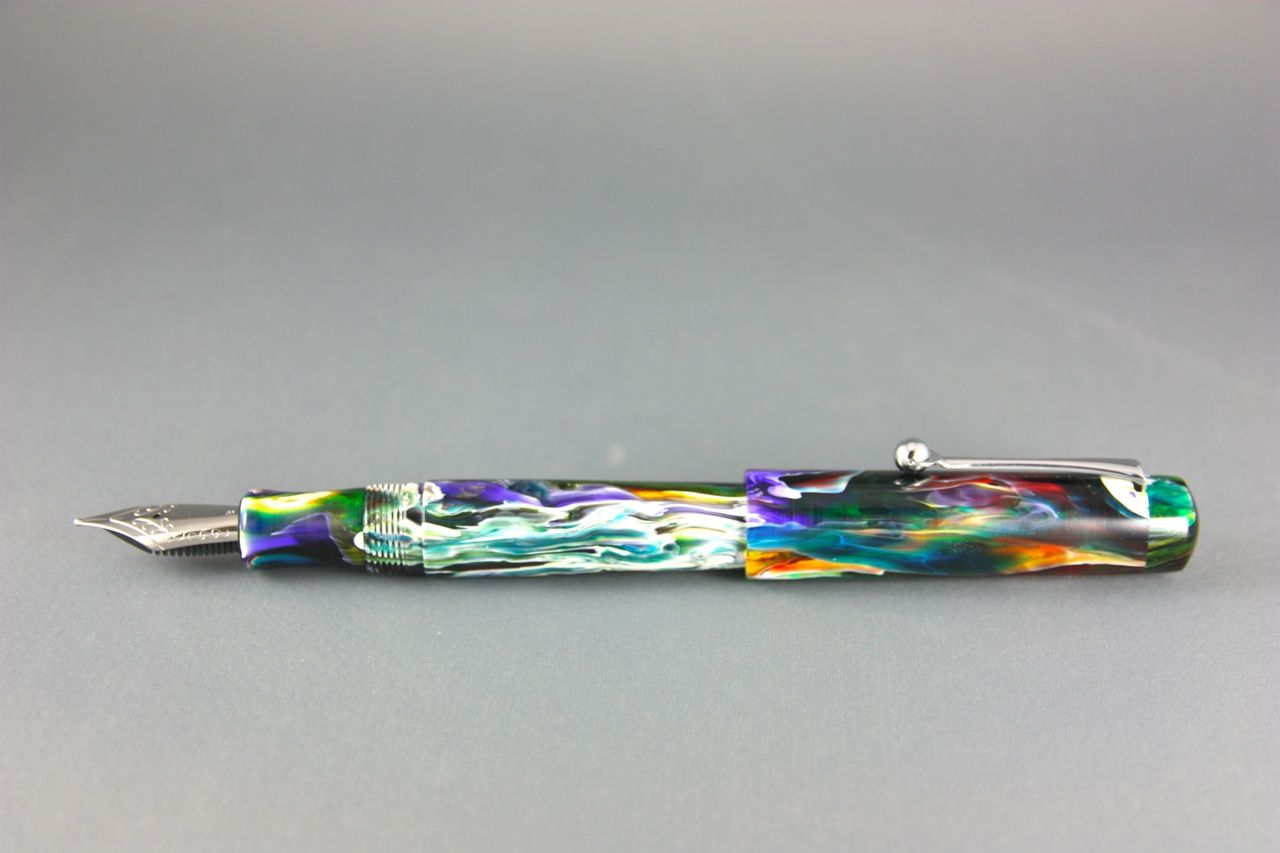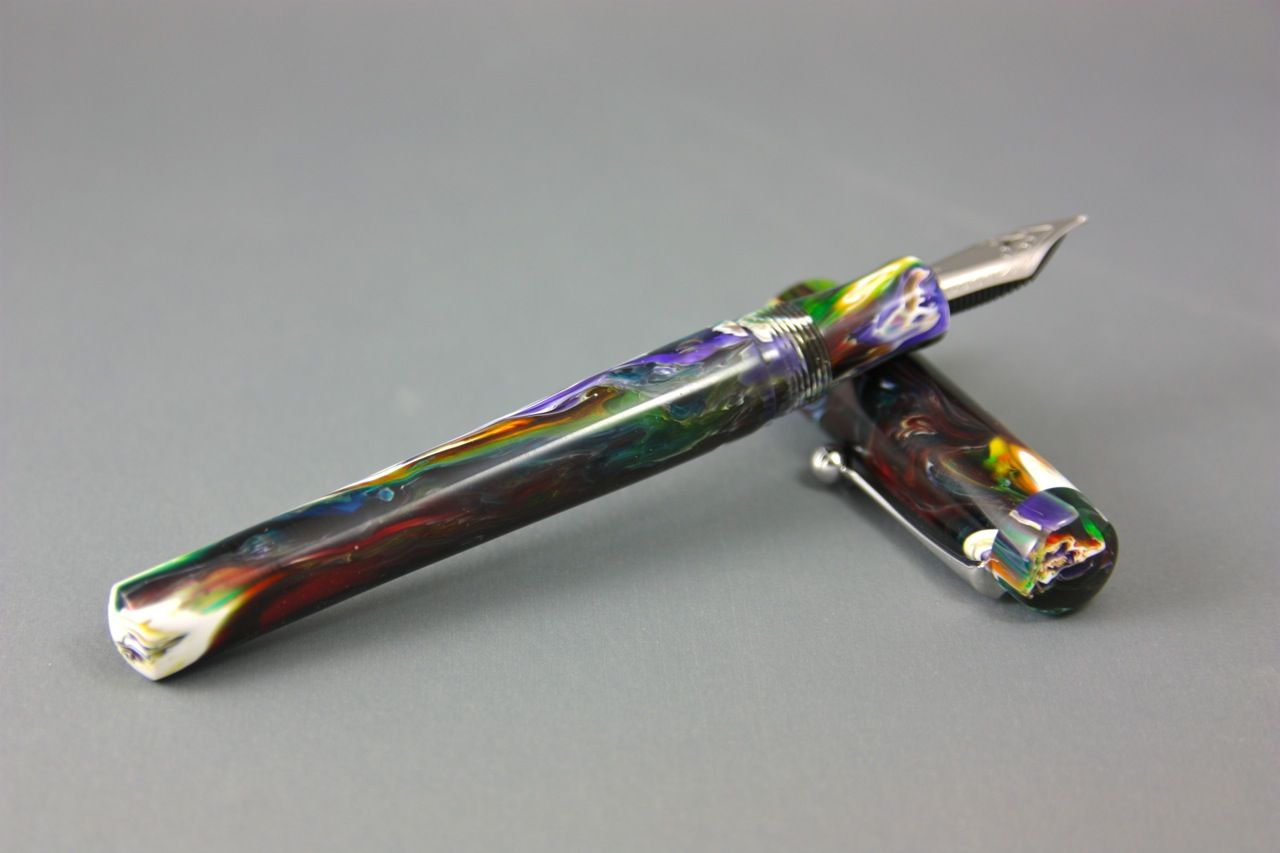 This particular pen has been fitted with steel JoWo nib in Broad, that has been custom ground to a cool smooth stub.
Well, there you have it.
Cheers,
Ken