Hello fellow fountain pen folks. Here are a couple of new pens that I finished this past week, a two-pen order for husband and wife.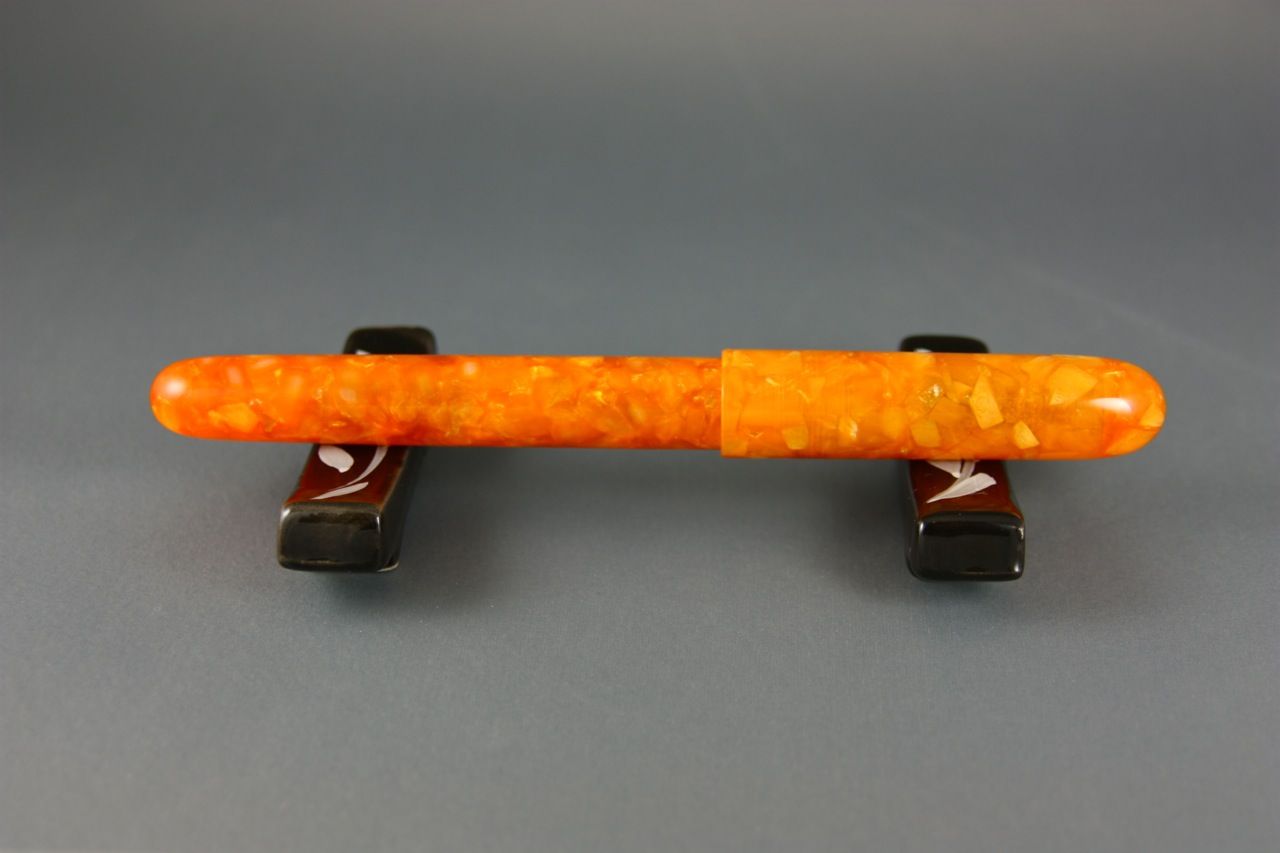 The first is a 'Long Cigar' style fountain pen in what I have been calling 'tiger stripy' acrylic - a lovely material with depth and pearlescence, combined with the rugged durability of acrylic. Nice material indeed. The fellow who ordered it wanted it to be longer than my usual Cigar style, so this one measures a whopping 150mm (6 inches) uncapped! Very comfortable for larger hands…
As requested, I have a made a matching pen rest for it as well.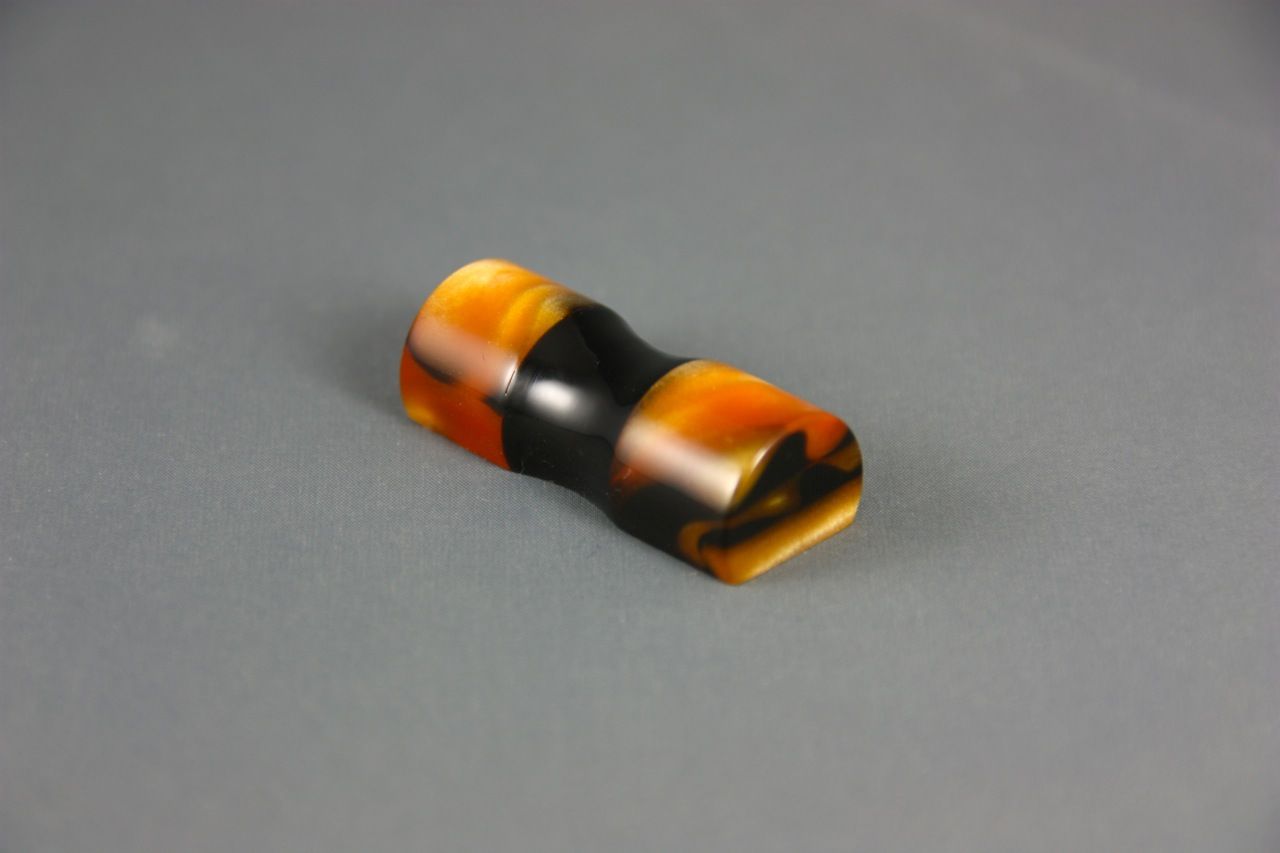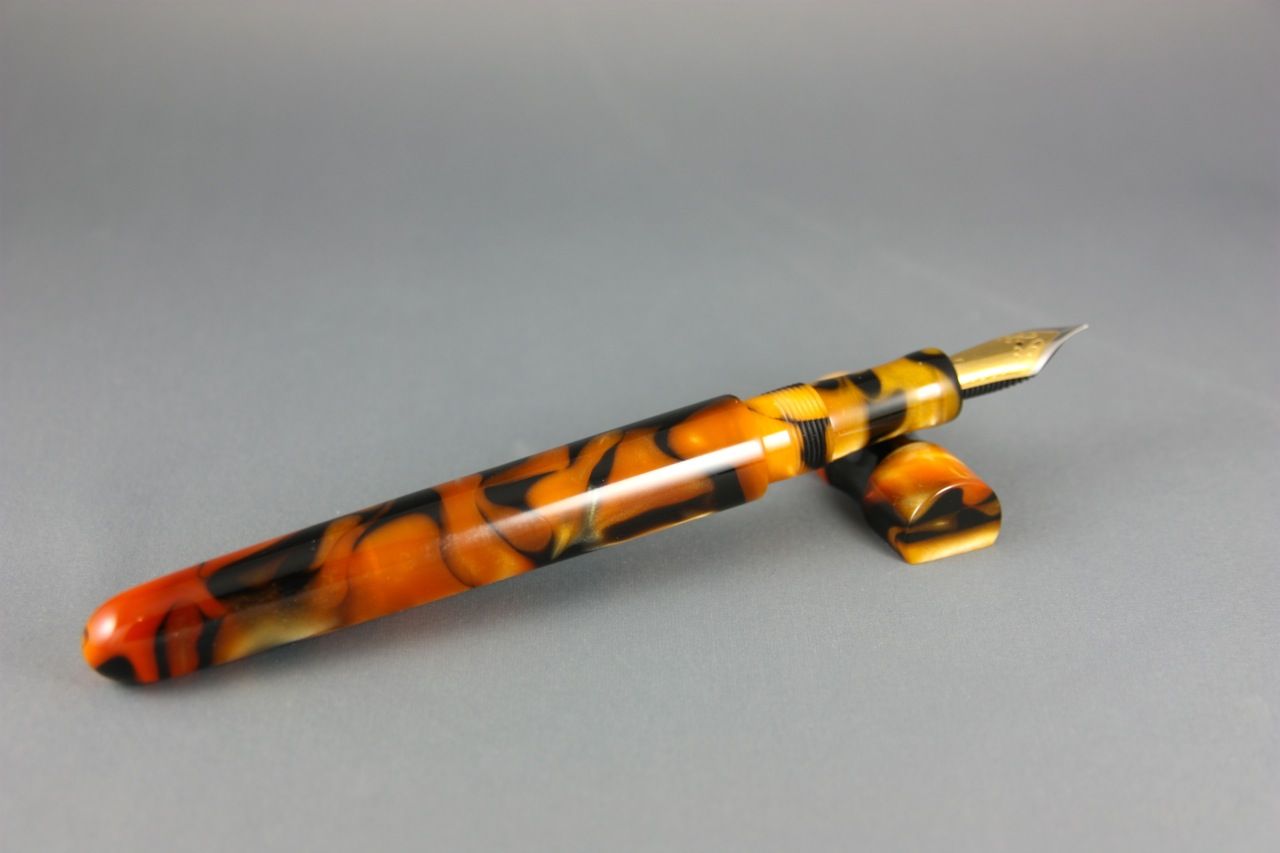 The nib is a fine steel JoWo nib, and the fill system is cartridge/converter.
The second pen in the set is one of my 'Classic' style pens, but with a barrel diameter just slightly thinner than usual, by request. This one is done up in the popular 'orange crush' acrylic, and has also been fitted with a fine JoWo steel nib, and has a matching pen rest.
Thanks for looking!
Ken