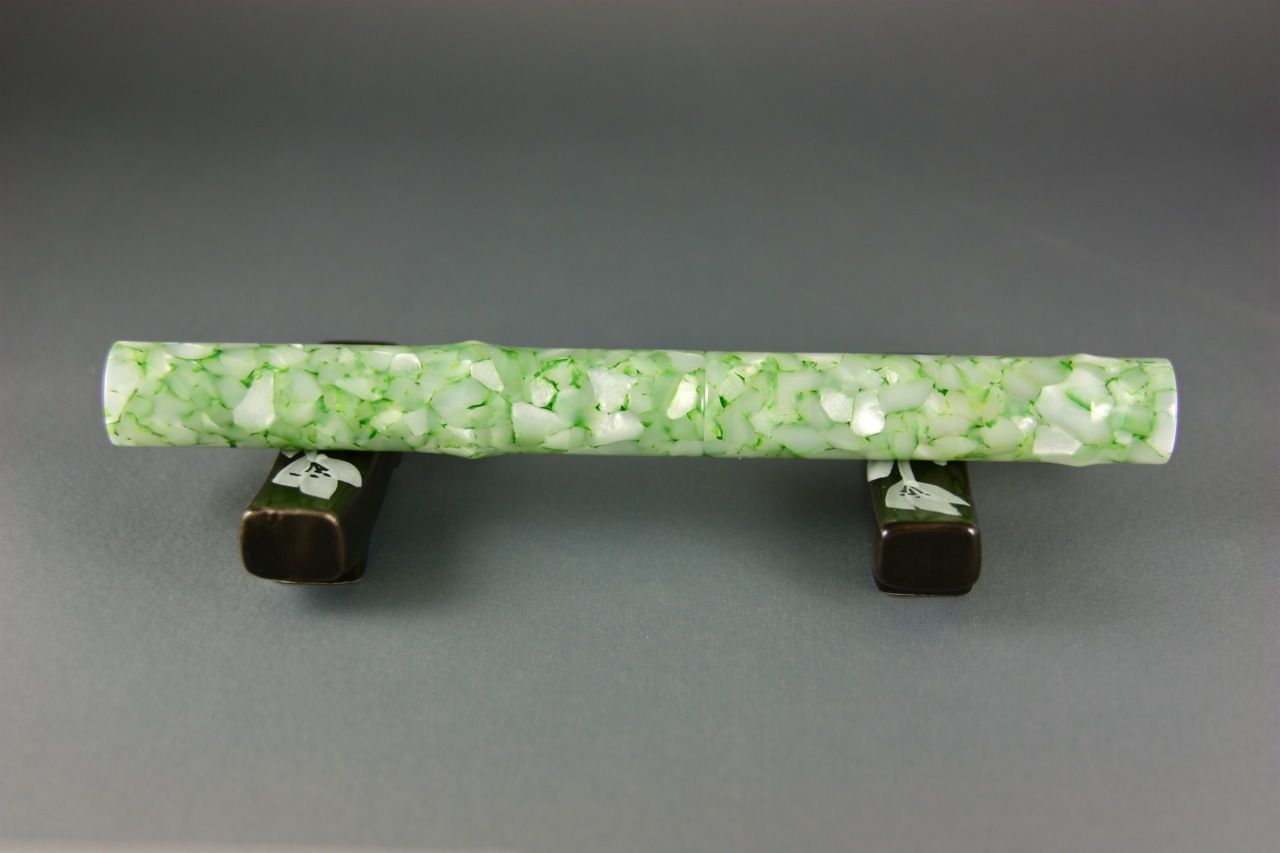 Well, I have had this lovely Jade Pebble acrylic sitting on the shelf for a long, long time while it waited out (along with the new owner of this pen) the crazy long wait list. But, finally got to have a go at this material. I have never used it before, but I can certainly say I will be using it again. I really like it!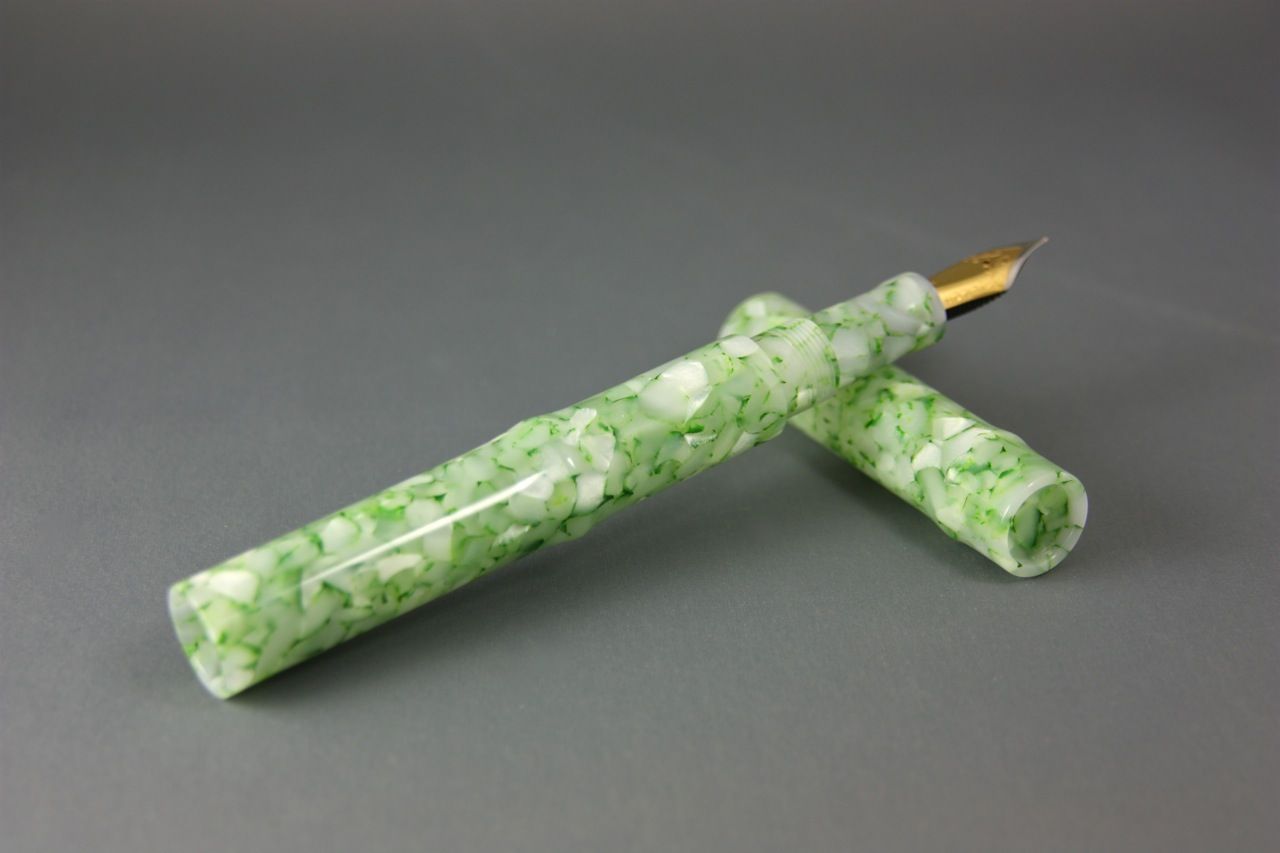 The only tricky part of this process was the diameter of the blanks, which were thin enough to make it very difficult to pull off the Bamboo style pen. In the end I had to make the whole pen a bit slimmer to allow for the nodes.
This pen will be headed for hot and sunny Australia (yes, I am envious).
Cheers,
Ken