Wow - this morning I logged onto
IAP
(International Association of Penturners) to find my latest pen featured on the 'front page' this month! What a great surprise - but also very humbling when I consider the enormous number of incredibly talented pen makers who frequent that and other websites.
Here's the pen that hit the feature: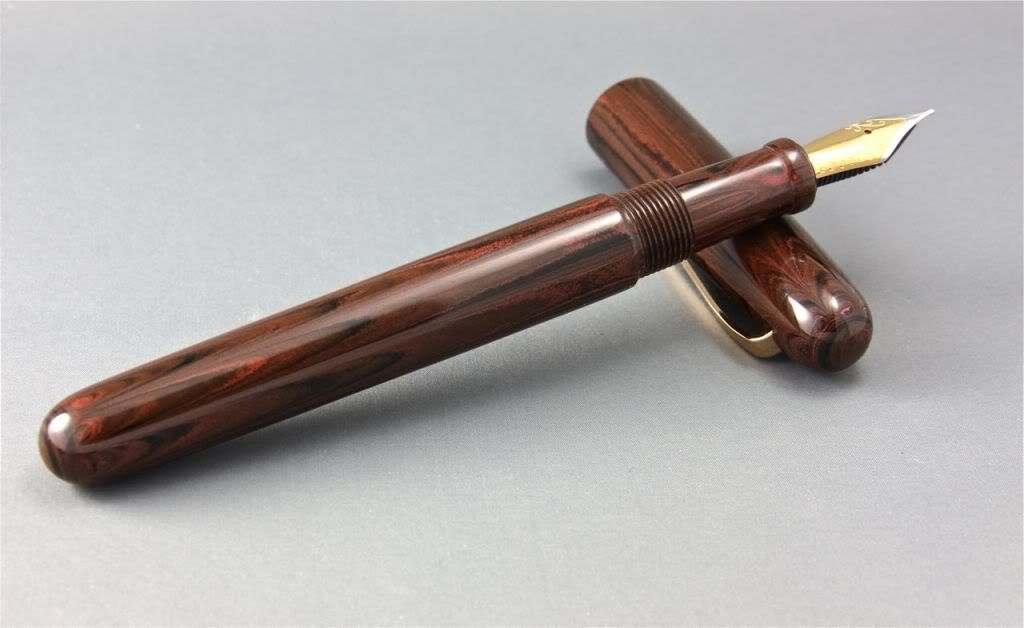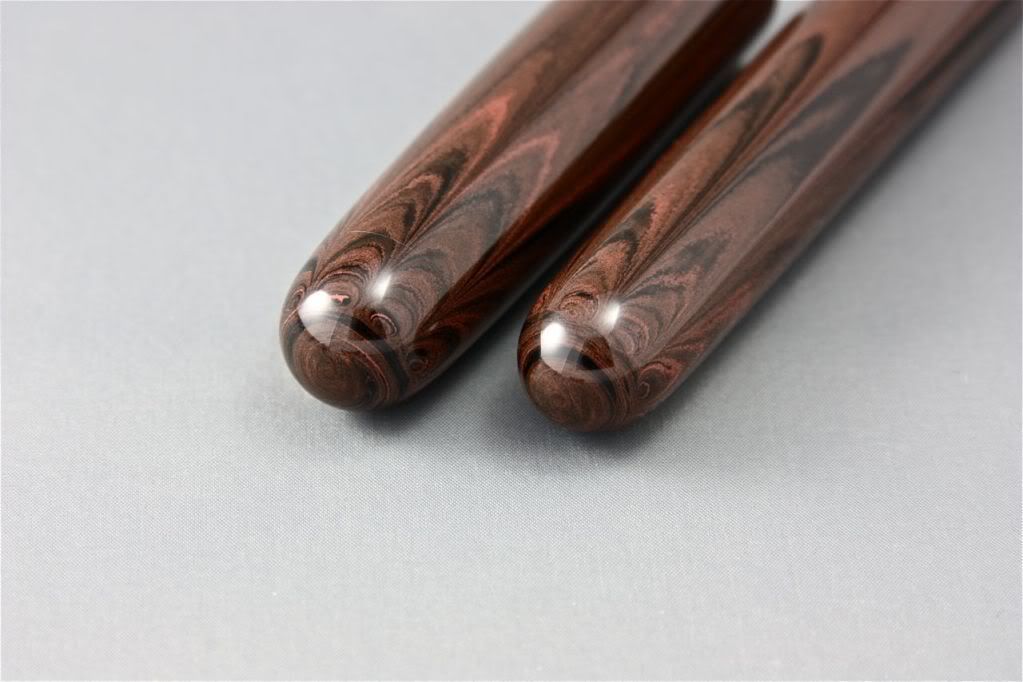 This particular pen is made of 'ebonite', or hard rubber - a material first used in pen making over a hundred years ago, and still highly prized and much sought-after in fountain pens today. It is prized for its resiliency, and for the fact that it is lightweight and takes on a brilliant shine, but also for its warm 'feel' when using. This particular type of ebonite, called 'cumberland', has lovely patterns of lighter and darker material running through it, giving the finished pen a unique look. The downside of ebonite is its high sulfur content, making it downright stinky to turn. Fortunately, the smell fades quickly and is unnoticeable after a few weeks.