Here is my latest production, an ebonite pen designed to meet some rather detailed specifications of the one who commissioned it.
Ebonite is interesting stuff to work with. Being a hardened rubber, it has a bit of a strong smell to it when heated or burning, as when being turned on the lathe. Despite this, it is a material loved by pen makers for most of the past century. It is quite durable and resilient, has a nice 'warm' feel in the hands, can be quite beautiful. It is well enough loved, and hard enough to come by, that it usually add a bit of a premium to the price of any pen.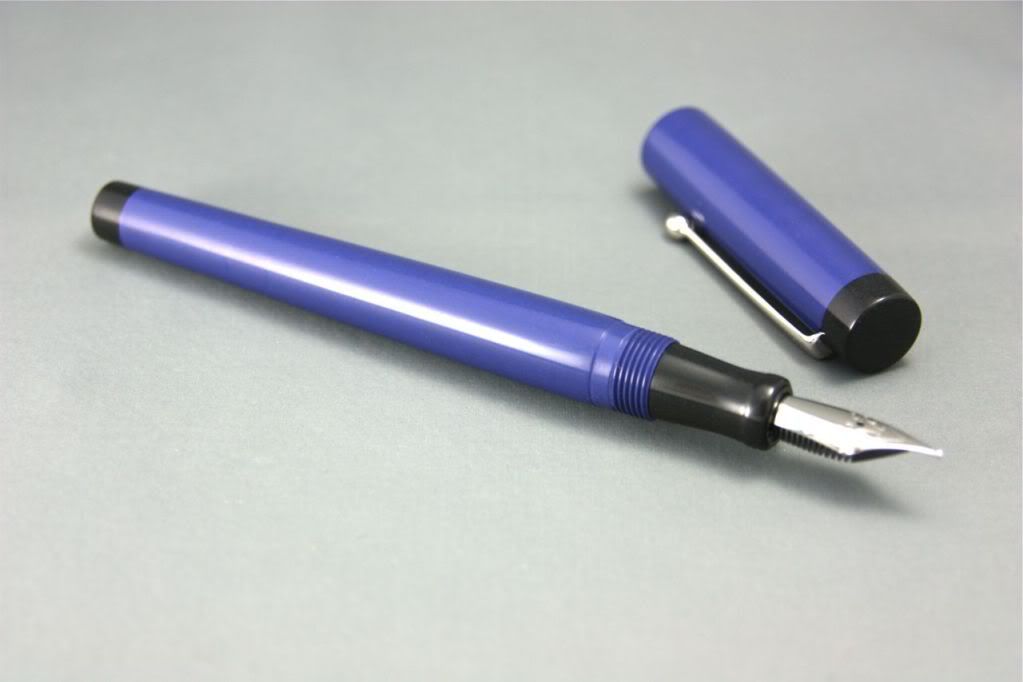 So this pen was created out of blue and black ebonites acquired from American Art Plastics, and as the buyer tends to use his pens posted, it was designed to post quite deeply for comfortable use. It is equipped with a broad-tipped polished steel JoWo nib from Meisternibs, which I have adjusted, tuned, and smoothed. It has a steel-trimmed converter installed in it, but can take cartridges as well.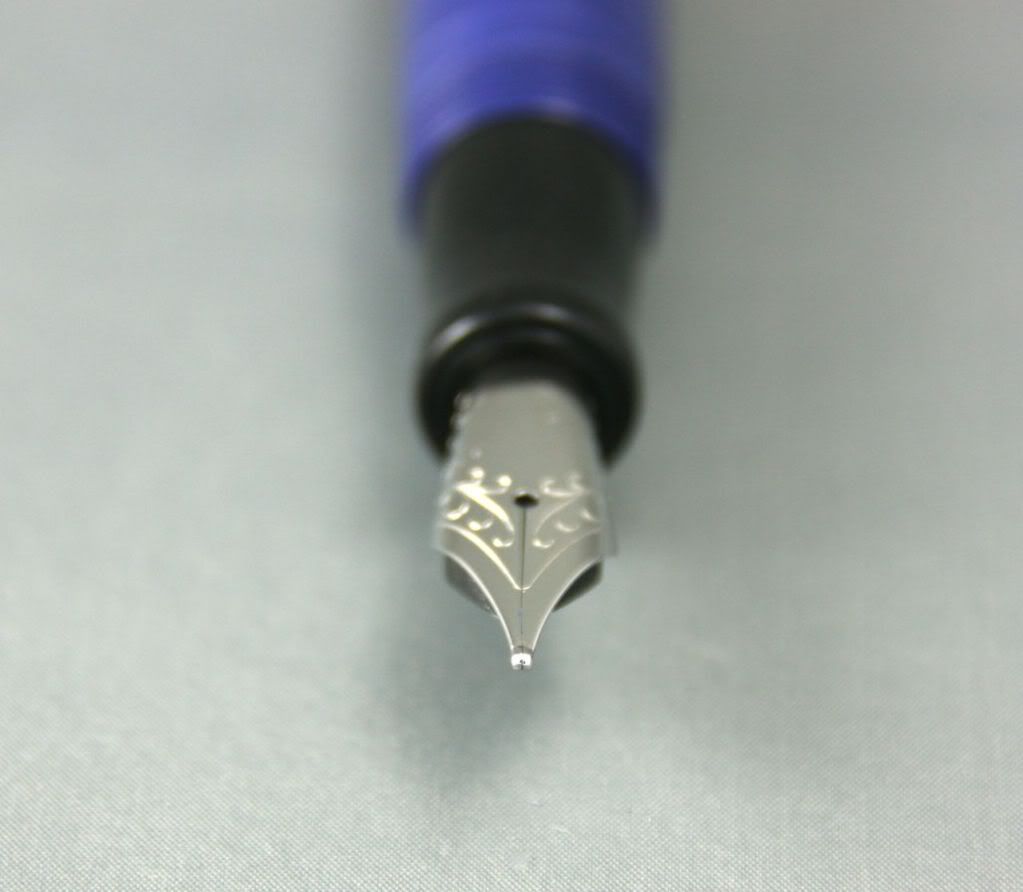 It sits at 6" long capped, or 147mm. Uncapped, it is about 5 1/2", or about 141mm. Posted, it is 6 3/8", or 161mm.
Thanks for having a look!