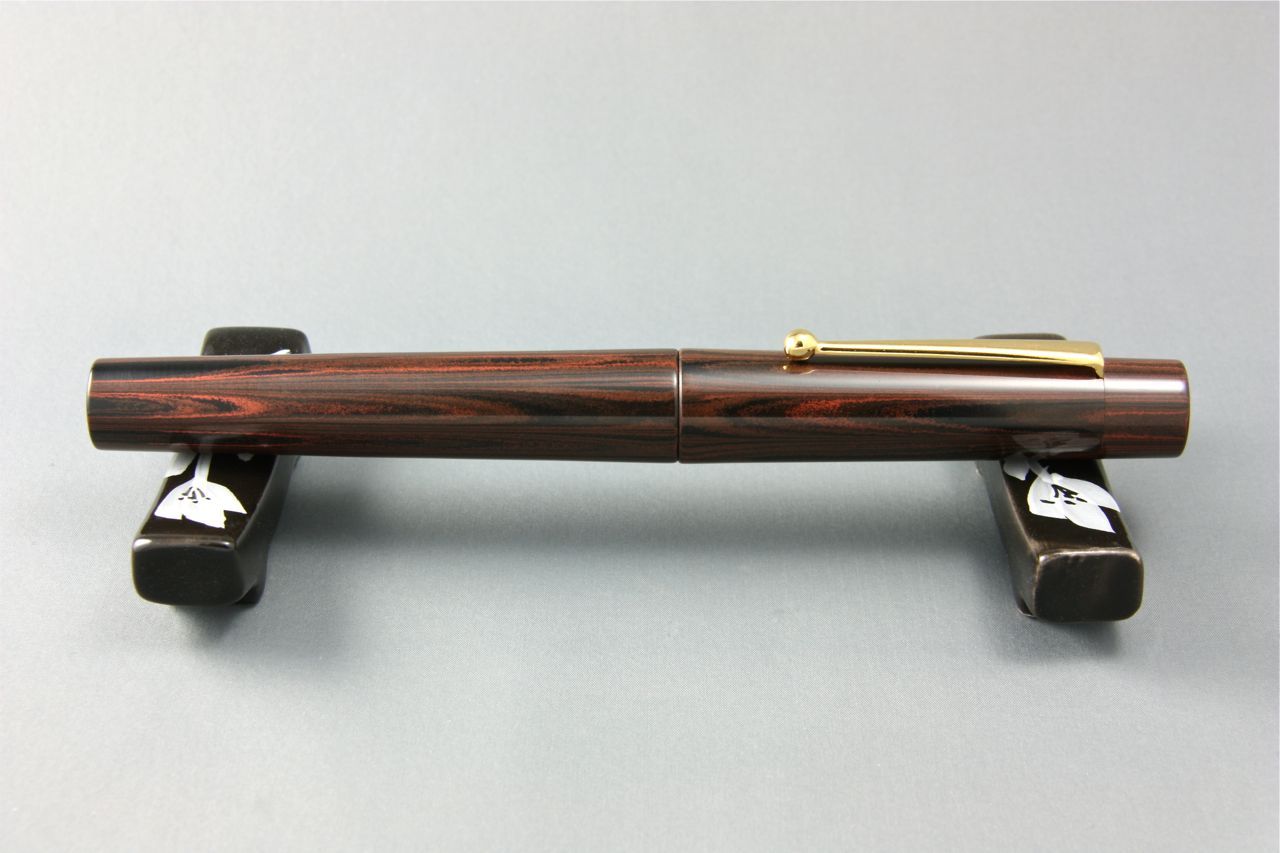 Here is my later, just finished today - a custom order in which the one who ordered it requested a tapered barrel and cap.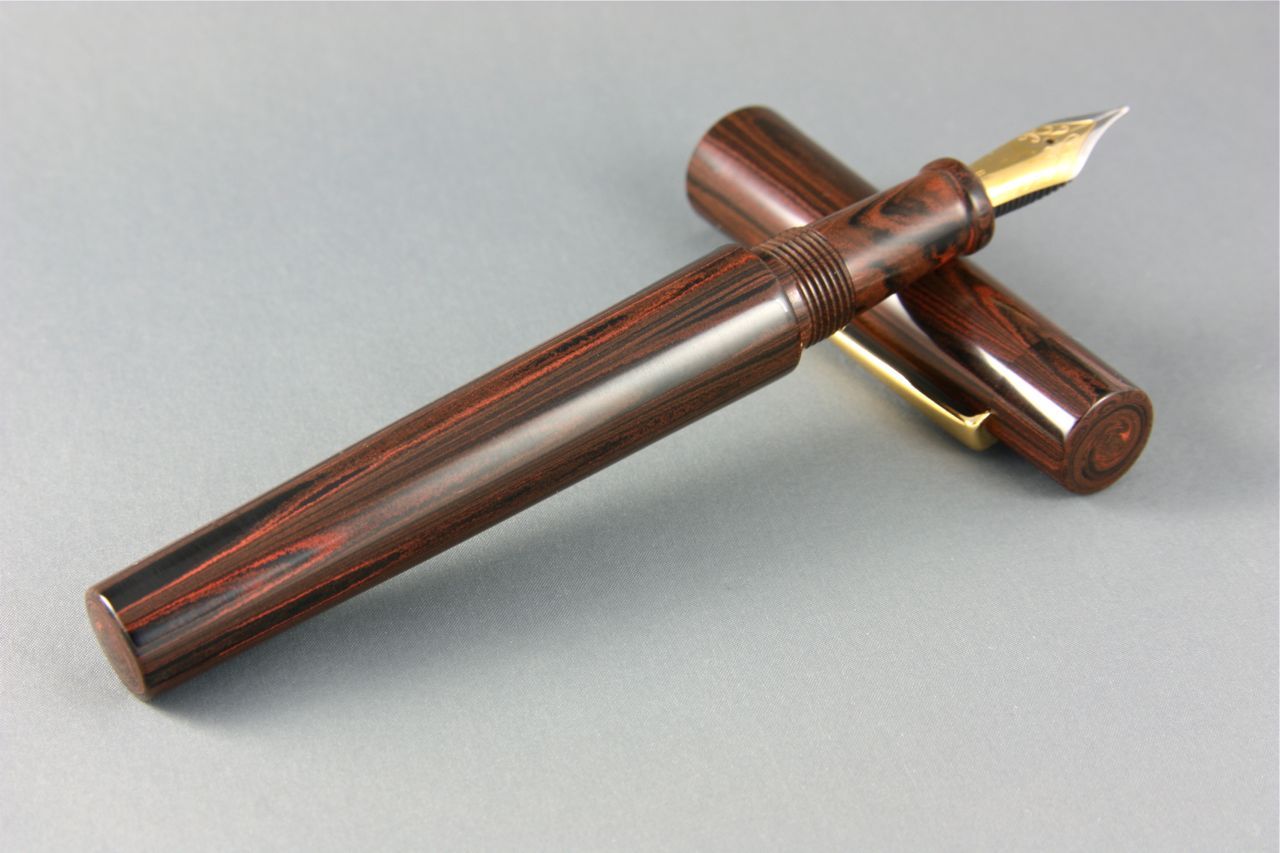 The pen is created out of some very nicely grained ebonite (hard rubber), and is fitted with a ball-end clip held in place by a finial which screws into the cap. The pen is also equipped with a two-tone JoWo steel broad nib, as well as a converter for filling.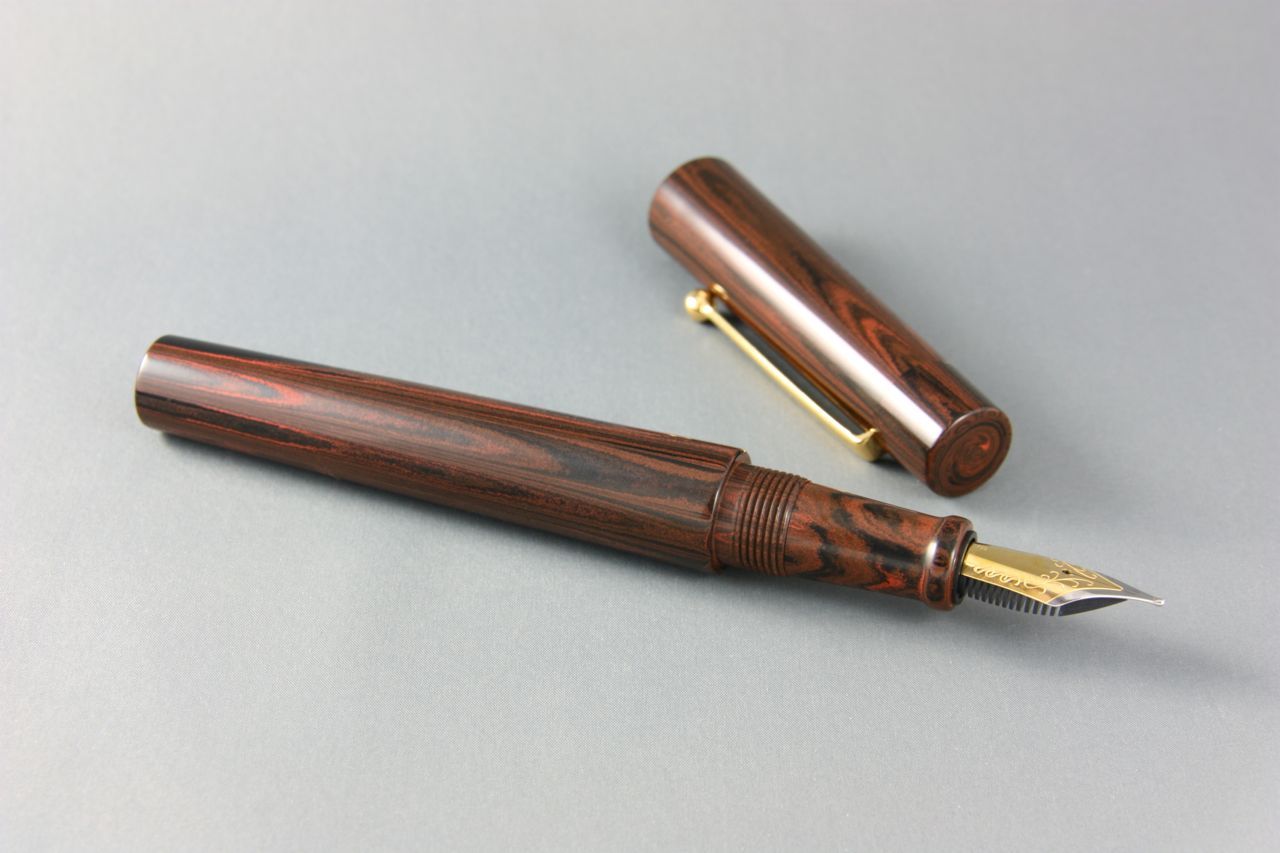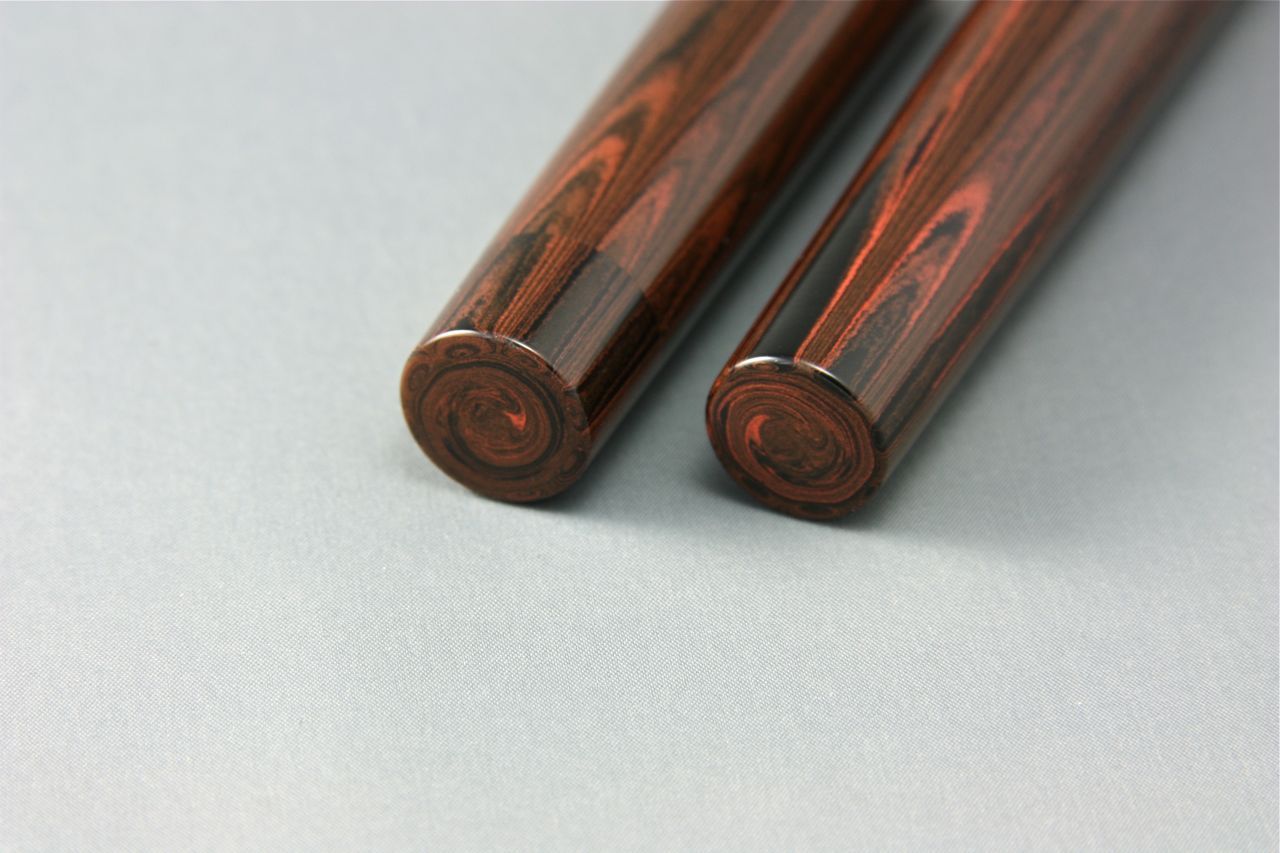 One of the things I love most about this particular ebonite is the beautiful cross-section seen on the ends. Fascinating pattern!
Now to pack it all up and get it headed for India..
Thanks for looking!
Ken