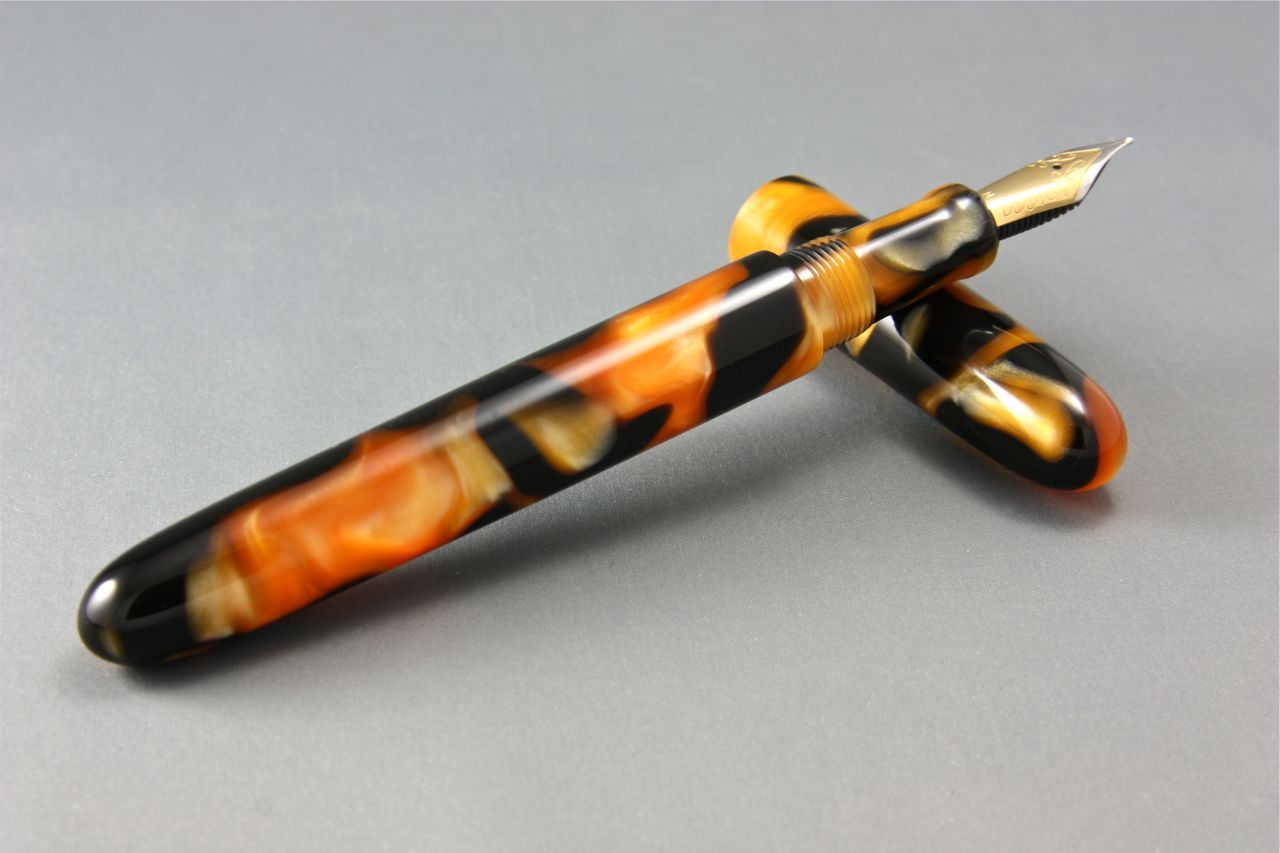 Here is a pen I just finished this evening, a cigar style fountain pen in a tiger - stripey acrylic that just keeps coming back, by popular demand. The rich gold colour and irridescent swirl gives this material a lovely depth indeed.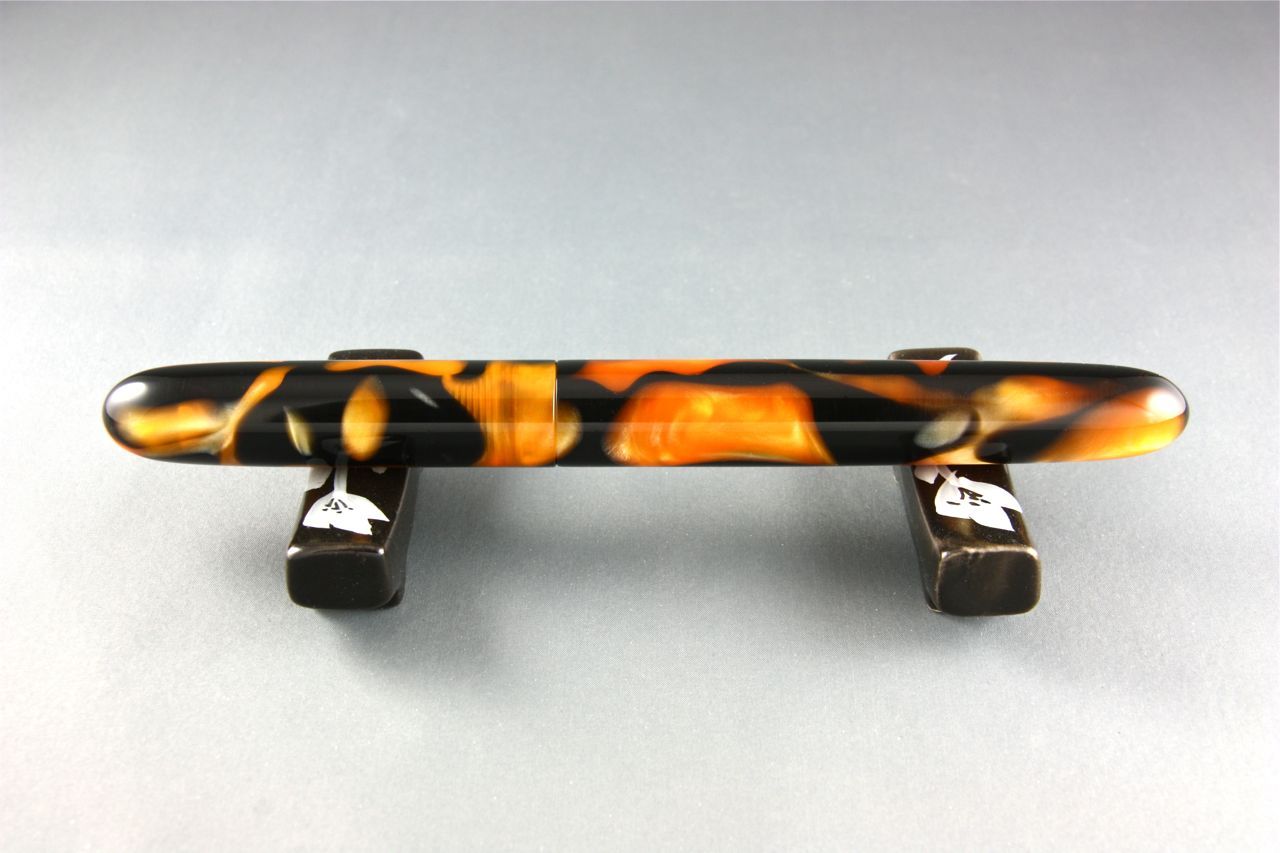 The pen is fitted with a medium two-tone steel nib by JoWo of Germany, and is a cartridge/converter filler (converter installed).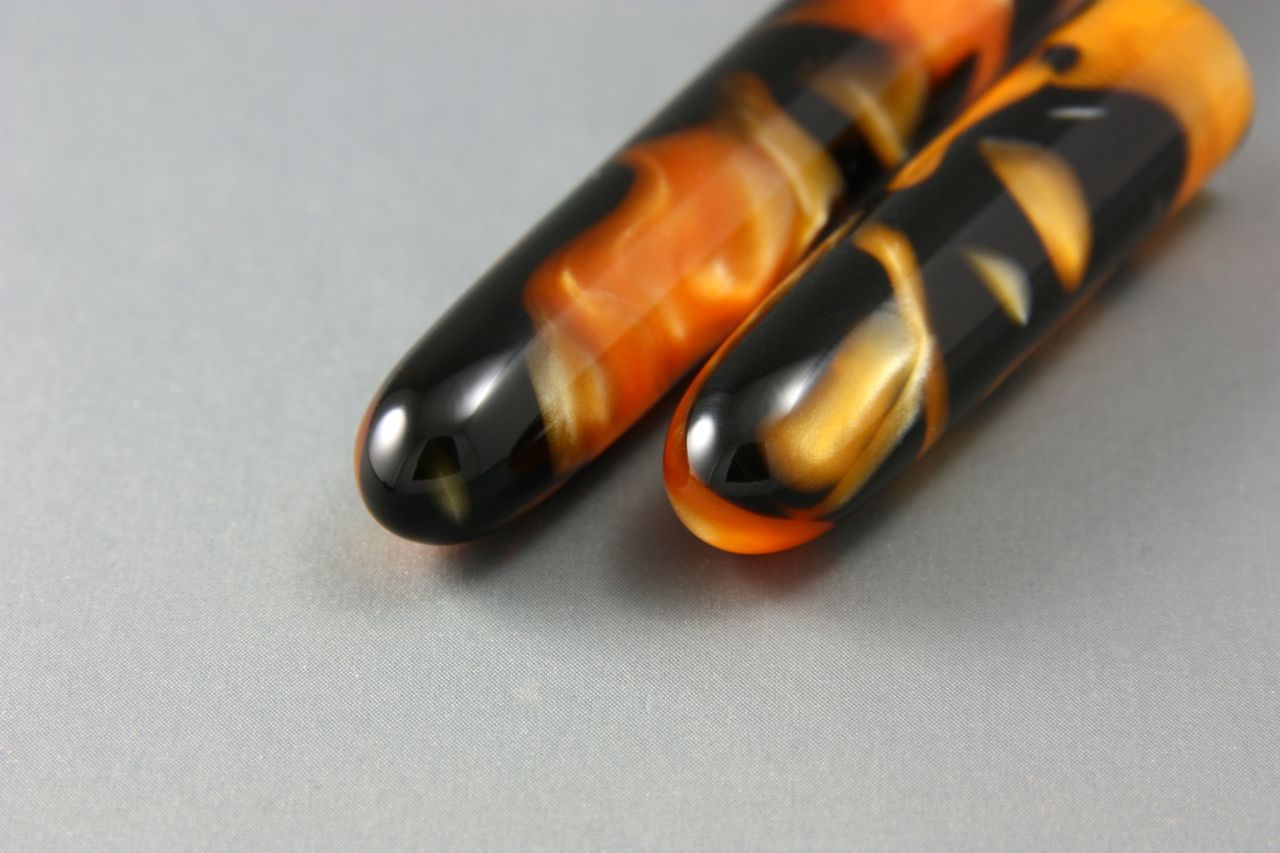 Well, extra short post this time, as I have to run for my son's soccer game.
Comments welcome as always.
Ken