I am always on the lookout for cool fountain pens that fit
well
in my shirt pocket. Yes, I am that much of a geek, and proud of it. In any case, they are hard to find - at least, in the higher end fountain pens. Most charge a higher price simply for being larger pens. But in the real world, those of us who carry our pens in the shirt pocket want nothing more than a decent, quality pen small enough to fit the shirt pocket, but large enough to use comfortably.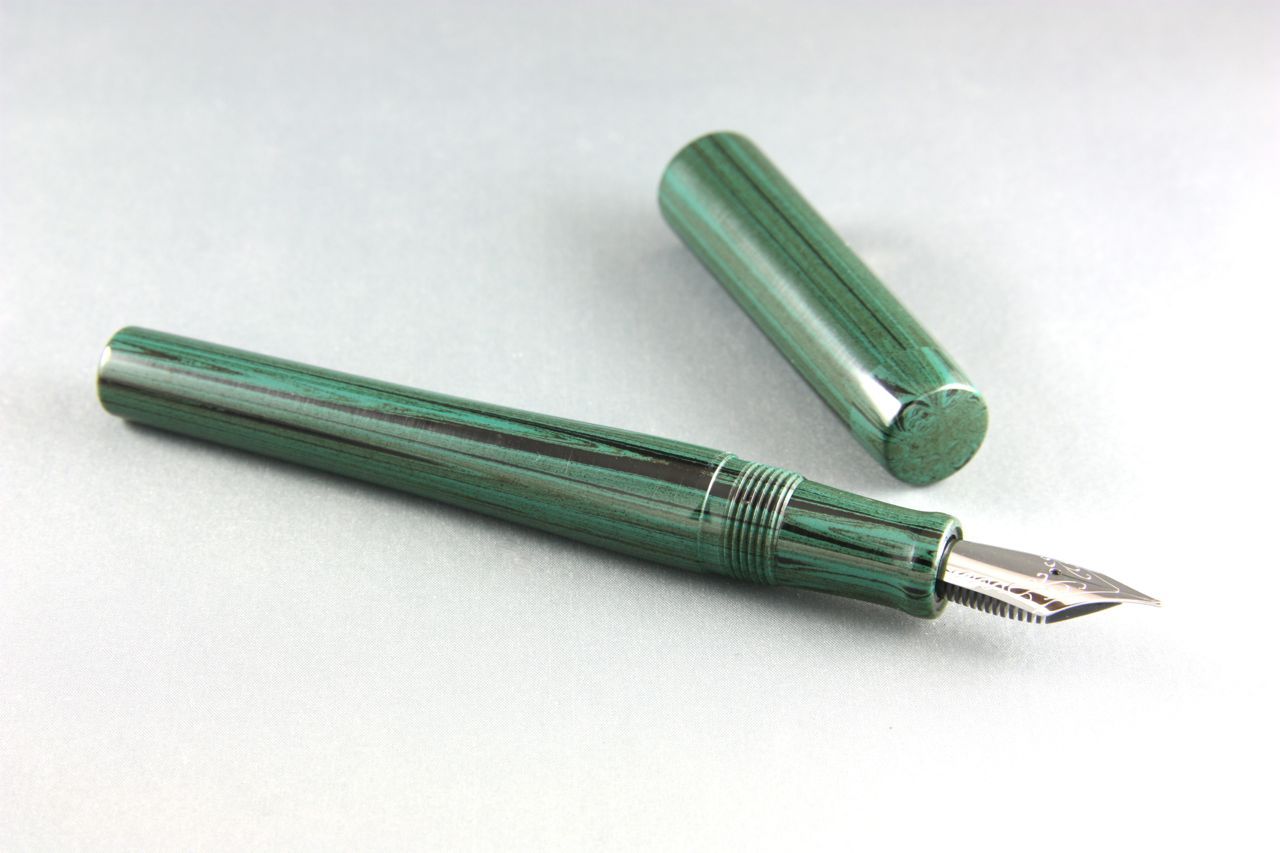 Enter the 'Shirt Pocket' style fountain pen. I made this one to be short enough capped to fit in my pocket easily, yet when posted (even unposted), it is the perfect size for long writing sessions.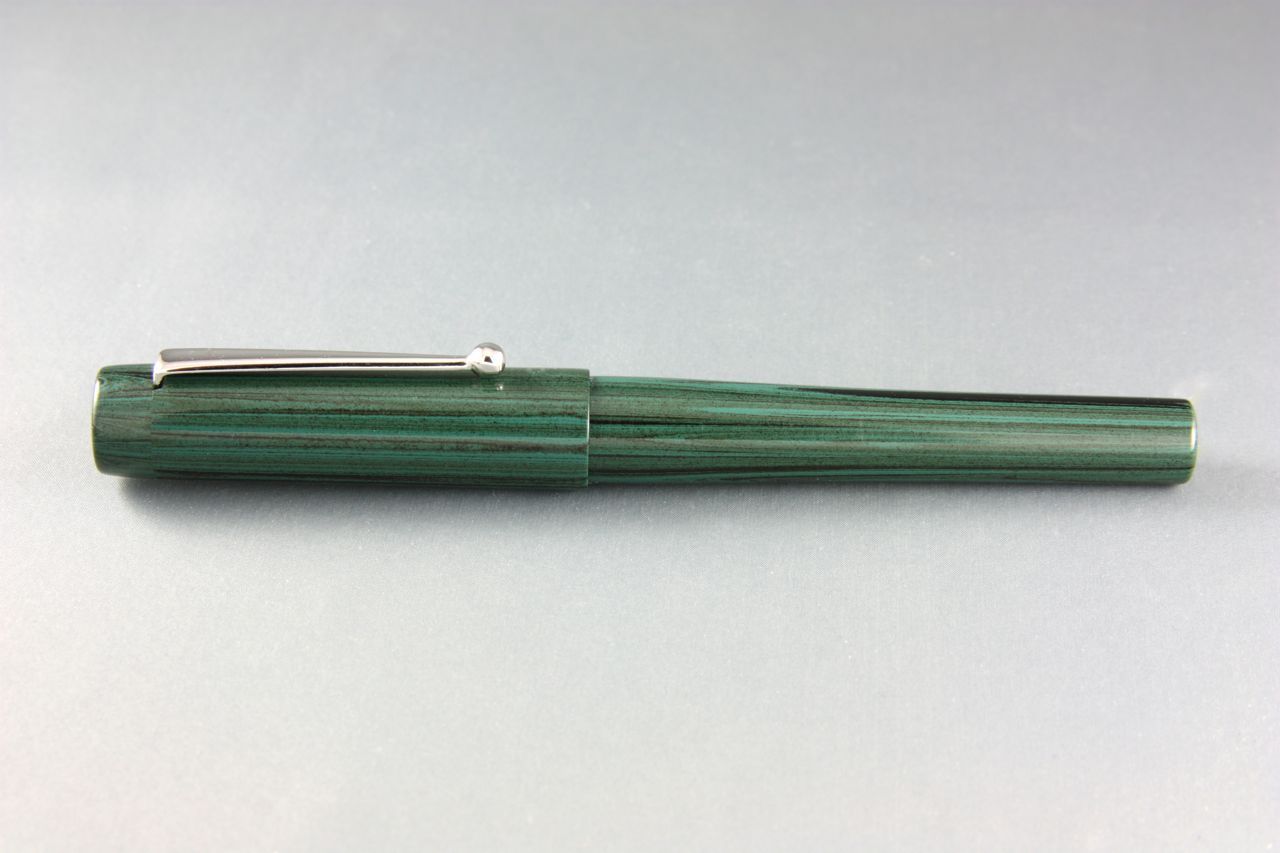 This particular pen was made out of some really cool striated green ebonite that I have been dying to use, and so is made with flat ends to show off the ebonite cross-sectional patterns, but of course it could as easily be made with rounded, 'torpedo' ends.
In any case, this was the first 'just because I wanted to' fountain pen that I have made in a while. Loved the experience!
Comments welcome.
Ken