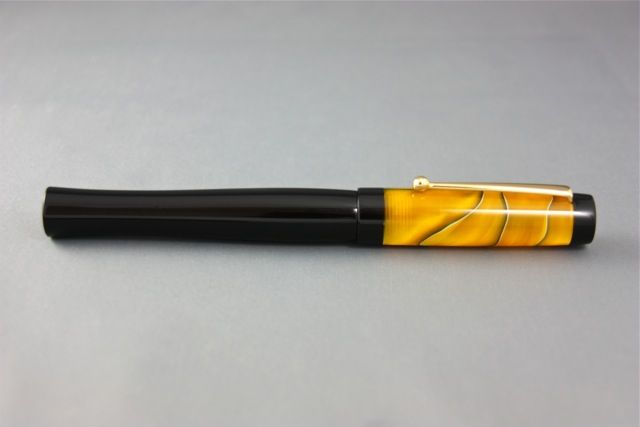 Just finished this pen this afternoon, and had a bit of time to get a few pics done. It is custom order based on a Curvy Black and Yellow Pen I made some time back (one of the pens pictured in
my first post on this website
), only the amber swirl acrylic was chosen instead of the yellow, and a clip was requested.
In order to accommodate a clip, the cap had to have a slightly less pronounced curve to it, so the barrel does as well in order to maintain the flow of the lines of the pen. The cap uses black trim to frame the amber swirl, and the barrel has an end-inlay of the amber swirl to match the cap.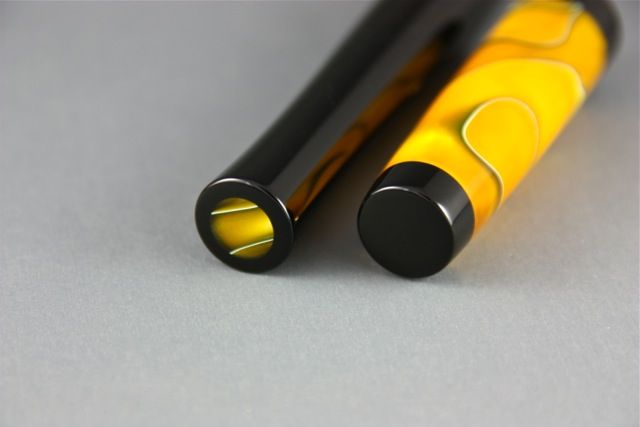 Once again, the nib is a steel JoWo nib, and the fill system is cartridge/converter.
Thanks for looking!