Hello all,
Here is a trio of pens that I made over the past couple of weeks, finished last night. This is a three-pen order headed for the UK. All three are fitted with two-tone medium steel JoWo nibs, and are cartridge/converter fillers.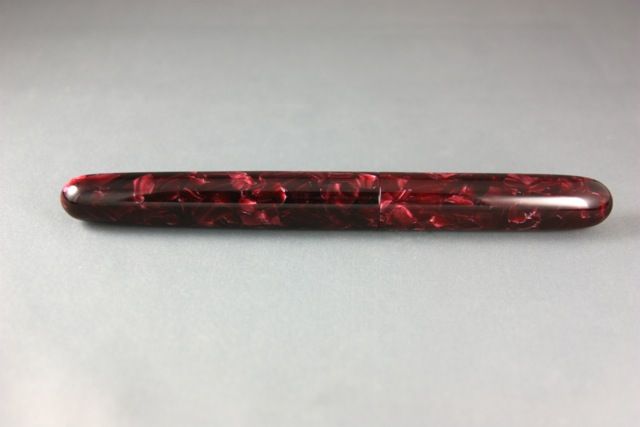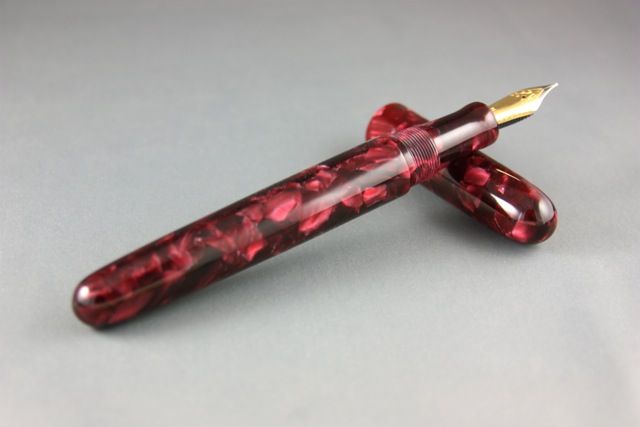 The first is a Cigar style pen in Ruby Flake acrylic, done in the Large size (thicker section, slightly thicker barrel). The richness of this red is just amazing!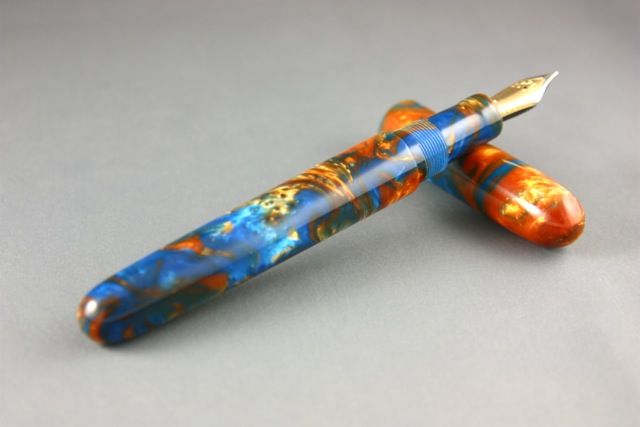 The second of the three is also a large sized Cigar style pen, this one in 'Charger Lava' resin from Bear Tooth Woods. Beautiful stuff - always reminds me of Van Gogh's 'Starry Night'...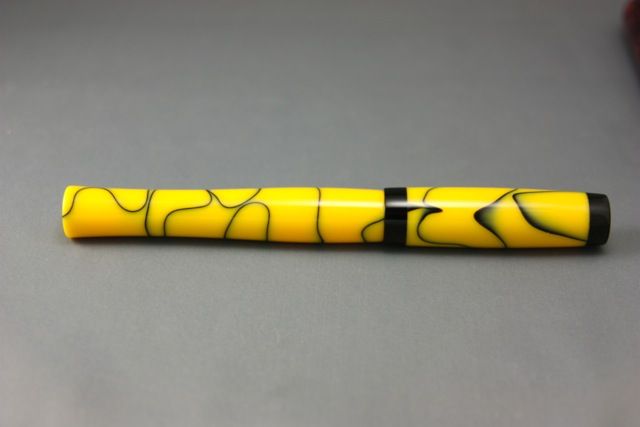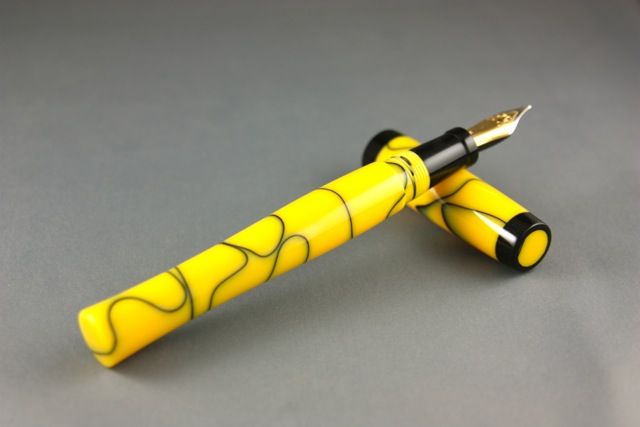 Finally, the third is a Curvy style fountain pen in Black and Yellow swirl acrylic with black framing. The cap also has an axial inlay of the yellow acrylic on the finial. This one was done in my regular (medium) sizing.
Thanks for looking!
Ken