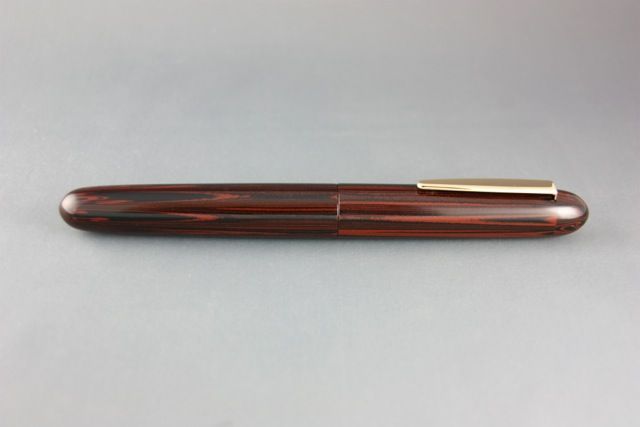 Hello folks. Here is an example of a clipped Cigar style pen. I don't often put clips on my Cigar pens, but it was requested. In this case, I think the clip suited the pen quite well! The pen is done in my larger sizing (12.7mm diameter nib section), and has a capped length of 153mm, and 135mm uncapped. The diameter is 16mm.
The material is cumberland ebonite, a very nice looking hard rubber, and good quality stuff. Smells a bit sulphurous and like burning rubber while turning, but fortunately this famous 'ebonite smell' fades after a few weeks.
The nib is a good old medium JoWo steel nib, no special grind. I'll be packing this one to ship to Korea shortly.
Thanks for looking!
Ken