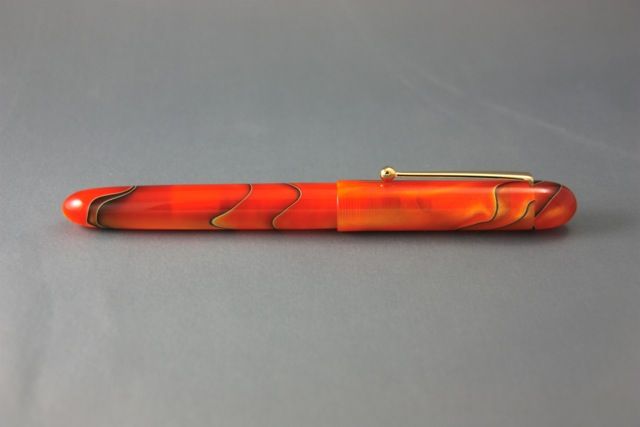 Here is another one of my 'Classic' style fountain pens (well, modified a bit to be a little slimmer - as per the request of the one who ordered it).
The material that I have used here has been given a few different names by the various pen makers who have used it, but I think that I will simply call it 'Orange Swirl'. Whatever one calls it, it is a truly lovely, sunny material, and is sure put a smile on the face of the owner.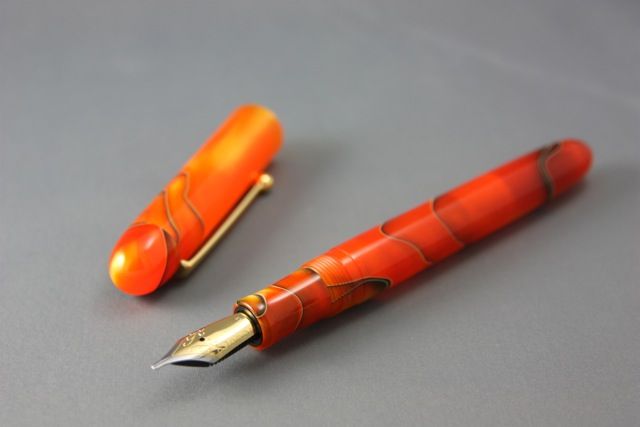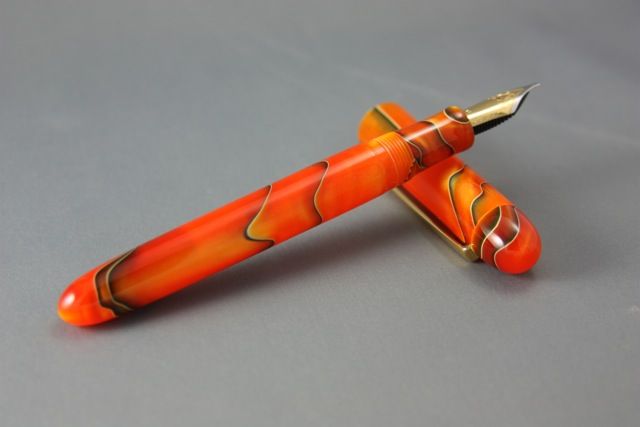 This particular pen is equipped with a steel JoWo 1.1mm stub nib, nicely smoothed for some beautiful writing.
Thanks for looking.