Hello folks,
Here is another one I just finished last evening for a colleague who wanted a gift for a friend entering Law School. Once again, best choice is something very practical, which is the 'Shirt Pocket Fountain Pen'. This one is made using the 'Ocean Lava' alumilite resin from Bear tooth Woods, which may as well be called 'Earth' resin given the wonderfully geographical blues and greens. The pen is fitted with a medium polished steel JoWo nib and a converter for filling.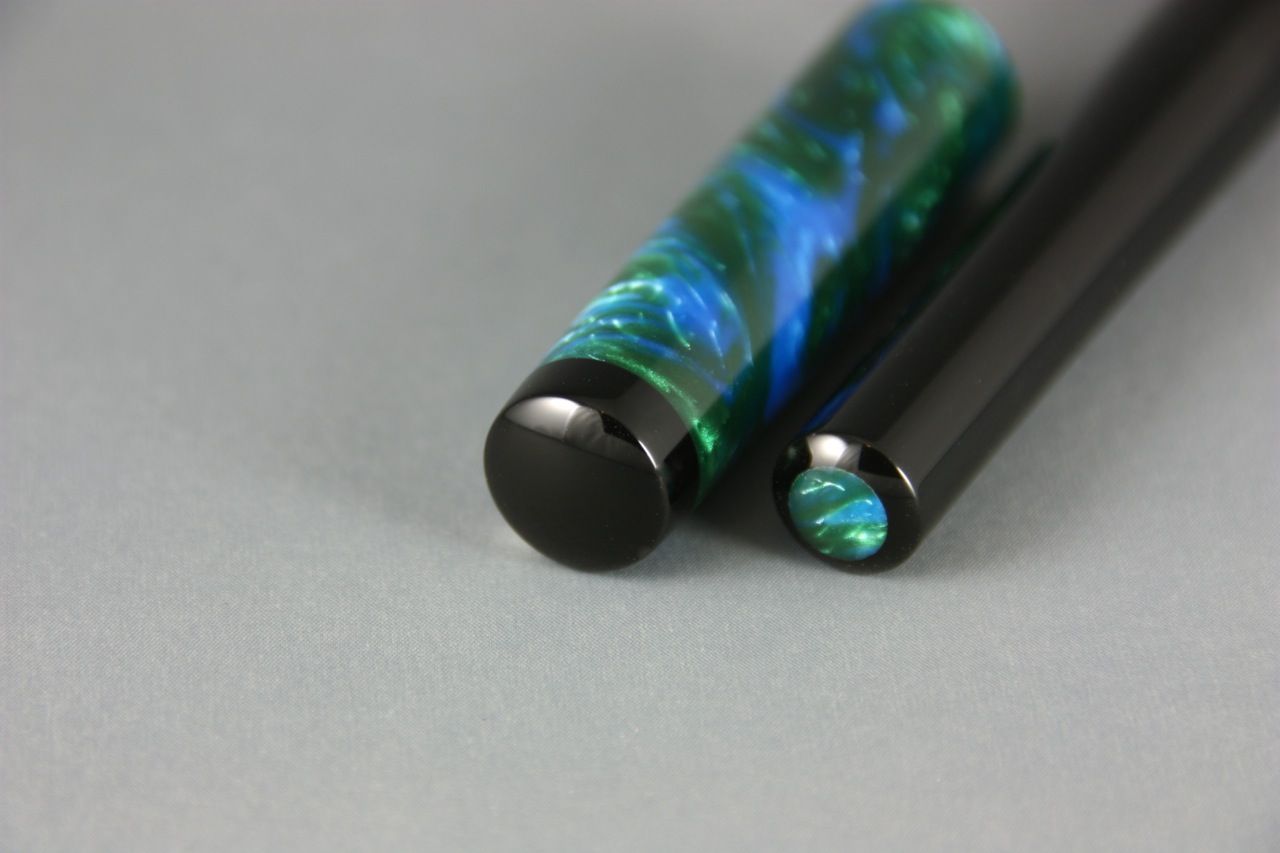 Once again, I decided to tie the barrel to the body visually with a jewel inlay of the Ocean Lava on the barrel end.
The pen is now loaded up in a pen gift box, and ready to go.
Thanks for looking!
Ken