Quick post here - just finished this a few days ago, figured I'd put it up to keep the posts going.
This was an order that I received a long time back (as with many of my orders), and finally had a chance to work on. This is one of my 'Bamboo' style fountain pens in Cumberland ebonite.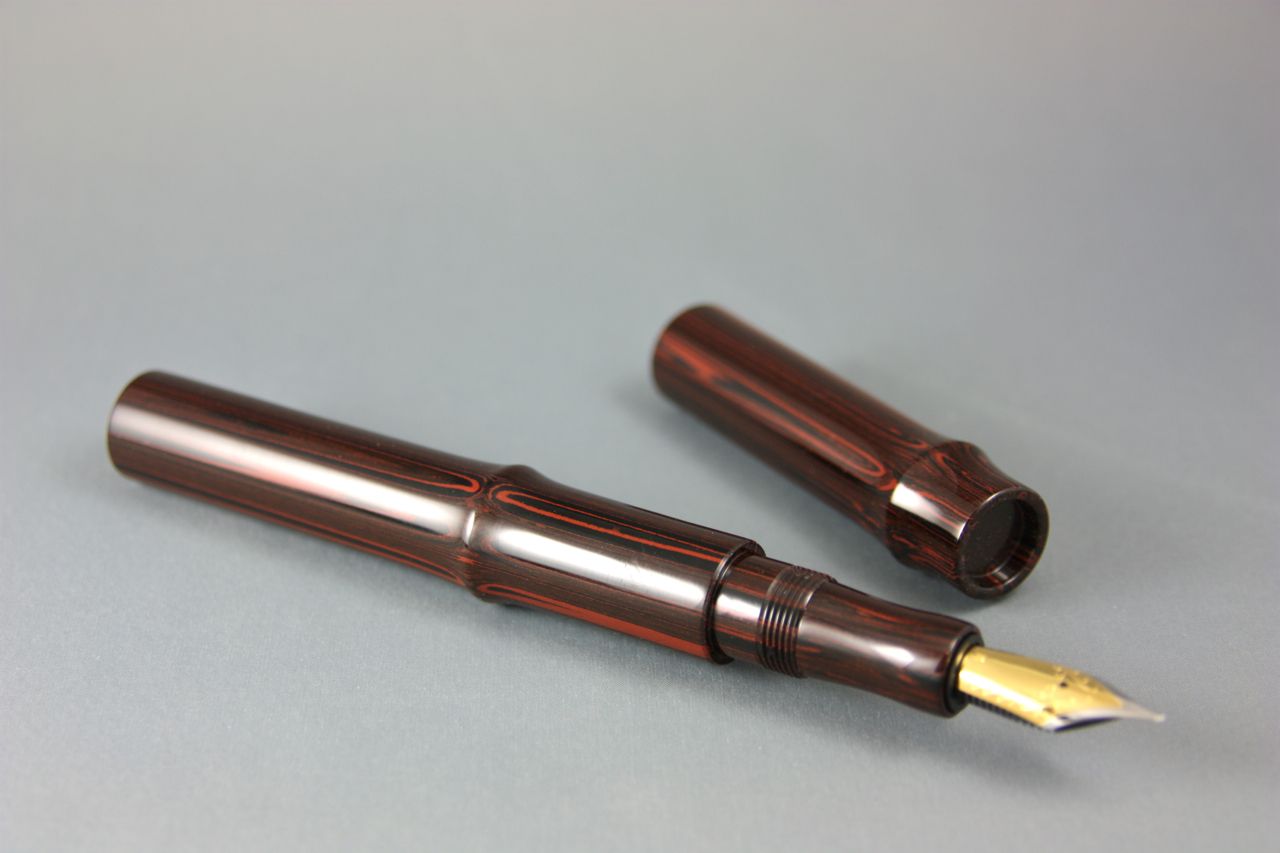 Once again, I decided that the grain in the Cumberland ebonite is just too striking to ignore, so I had to make the cap and barrel look like they fit together exactly as they were inside the piece of ebonite from which they were freed. In fact, this is exactly the case. I drilled out the barrel to fit a tenon from another piece of ebonite, and used that to create the threading for the cap and for the grip section.
The pen is fitted with a medium JoWo two tone steel nib.
Thanks for looking!