Well...strictly speaking, these pens have nothing to do with October. They are, however, the pens that I worked on during my very few off-hours over the month of October. They were ordered quite a while back, and I finally had a chance to put this four-pen order together.
The first of these pens is one of my 'Double Taper' style pens done in Cumberland ebonite, with a two-tone Broad JoWo steel nib ground to a softened cursive italic (somewhere between stub and CI).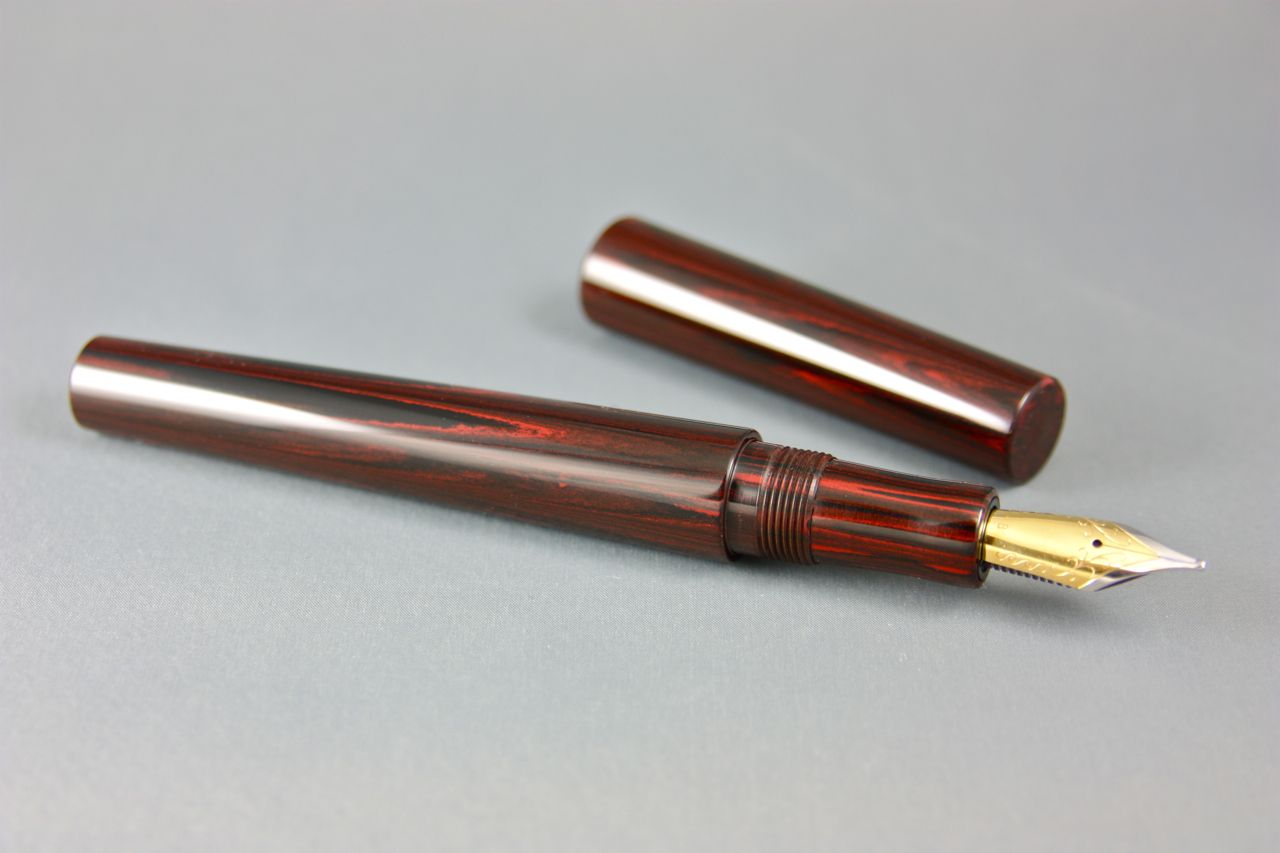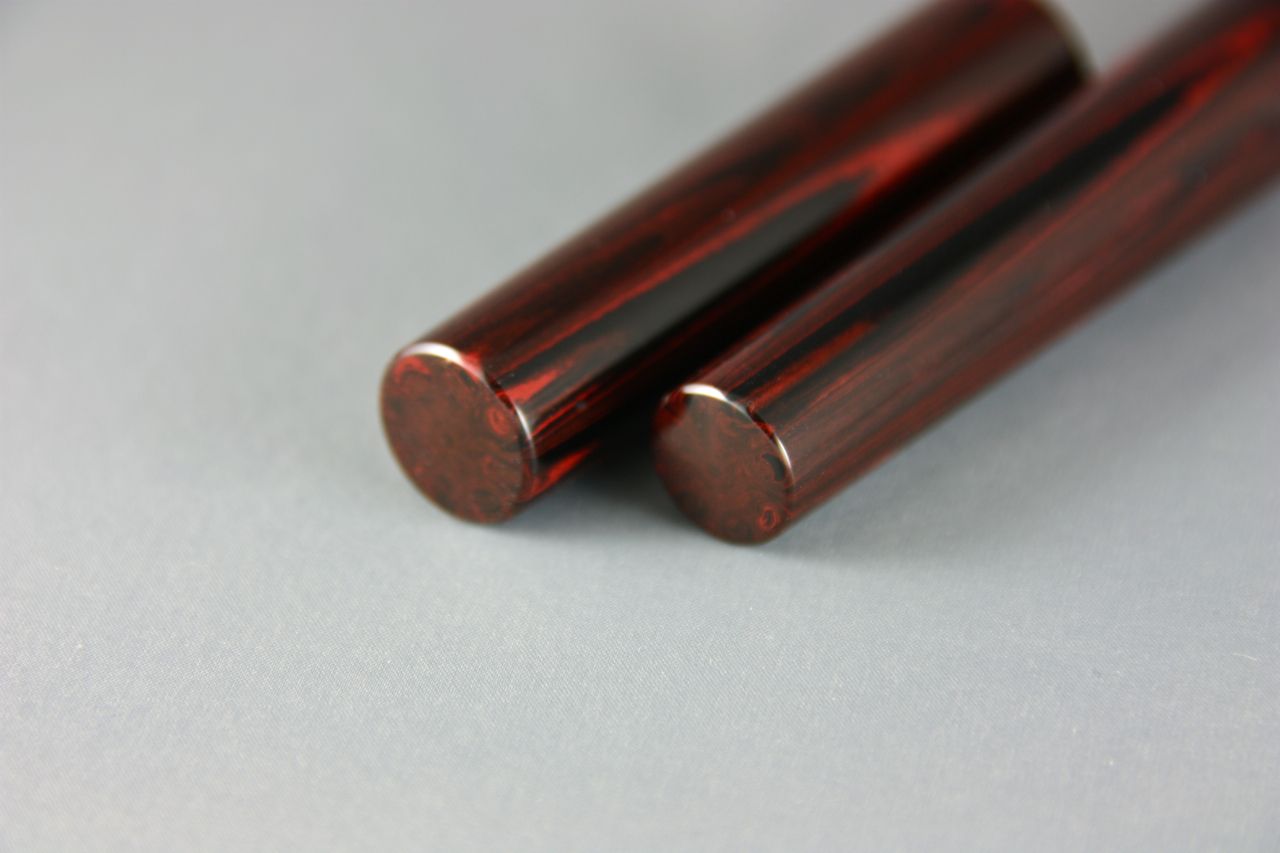 The second of them is one of my 'Bamboo' style pens created out of walnut wood, adjusted such that when closed, the grain of the cap and barrel are aligned to accentuate the fact that they are created out of one continuous piece of walnut. The nib in this one is a polished steel medium JoWo. The finish used on this pen is low viscosity cyanoacrylate, to seal and protect the wood, while yet allowing for the natural feel of the wood itself. The inside of the cap is sealed with cyanoacrylate, and a plastic inner cap liner was created and installed to help prevent rapid nib drying. By request, I also made a matching walnut pen rest for this one.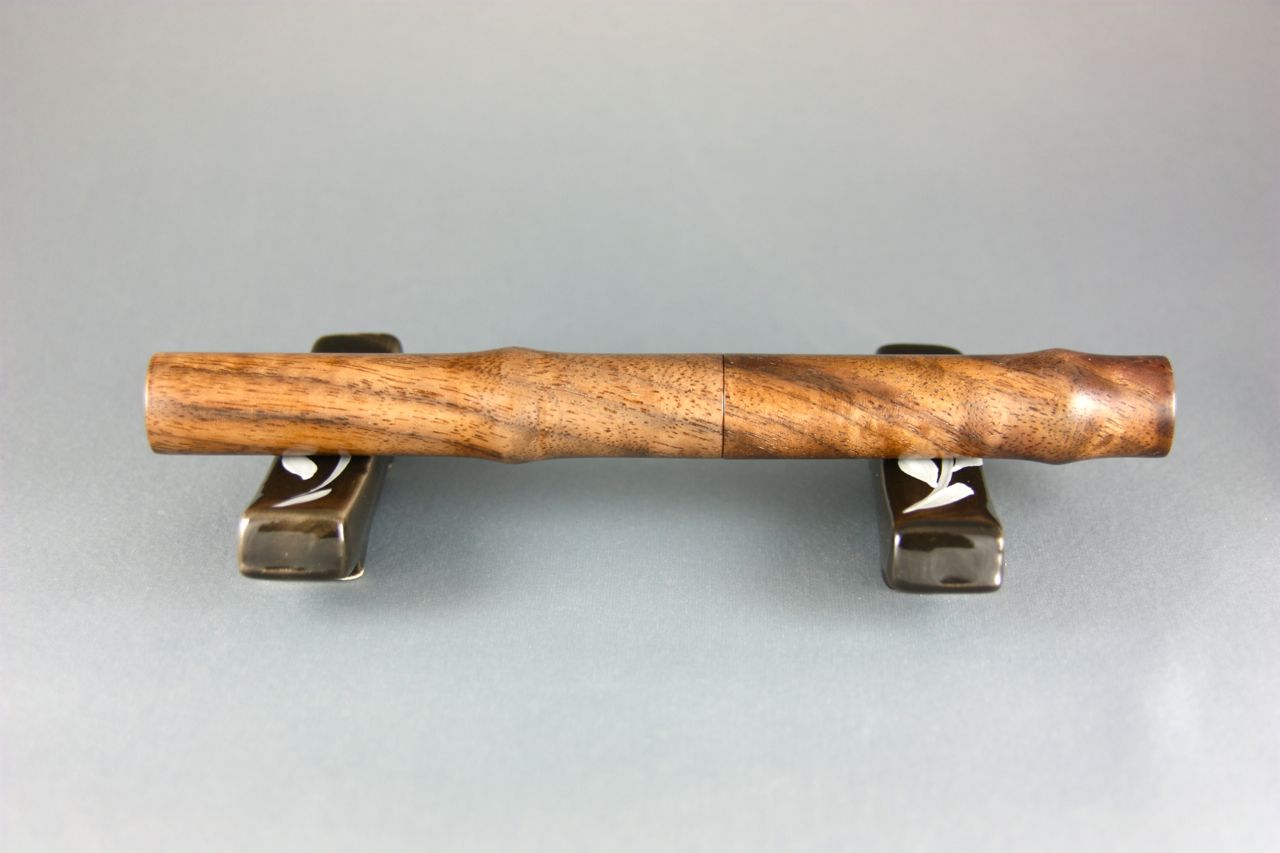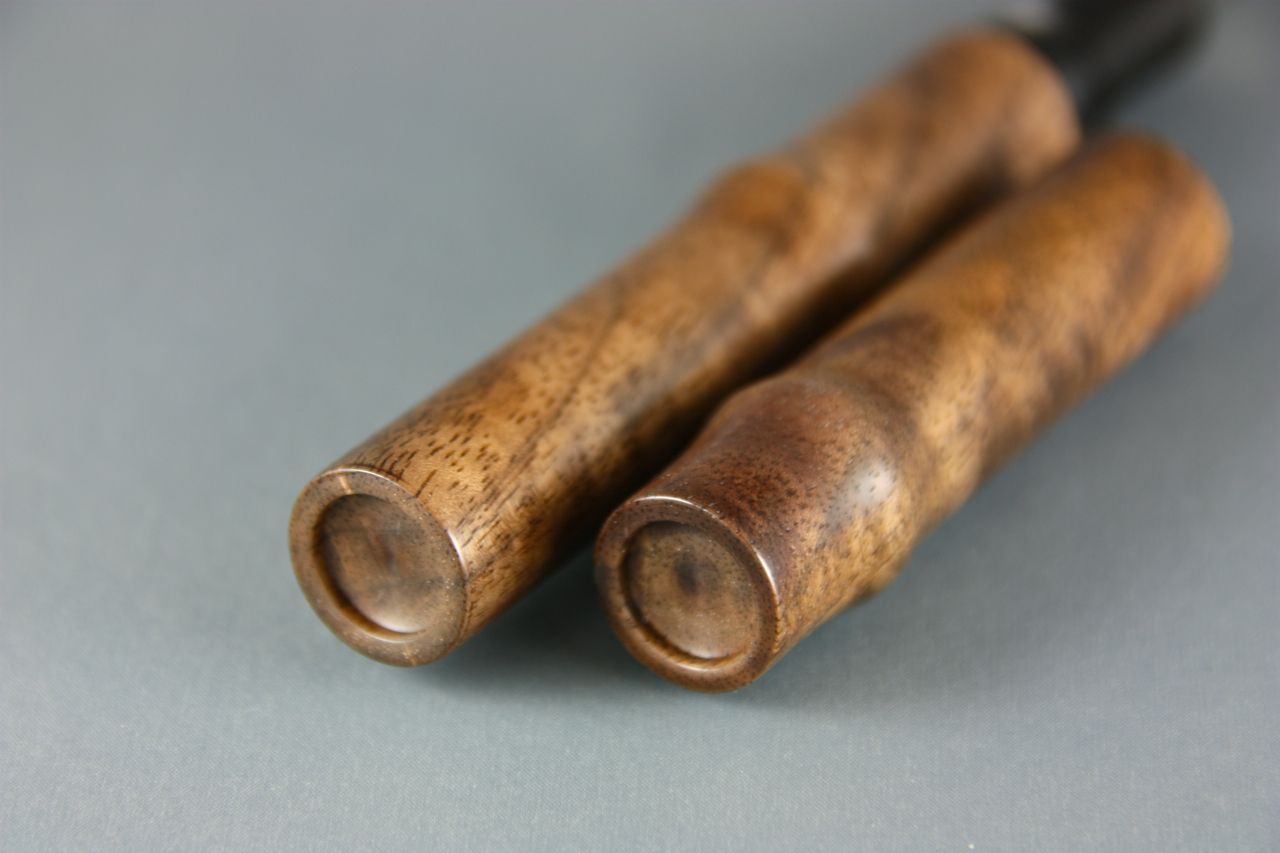 The third of four is another Bamboo style but in cumberland ebonite, which is also made such that the grain from the cap and barrel are aligned. This nib, a Broad JoWo polished steel, is ground to an oblique italic.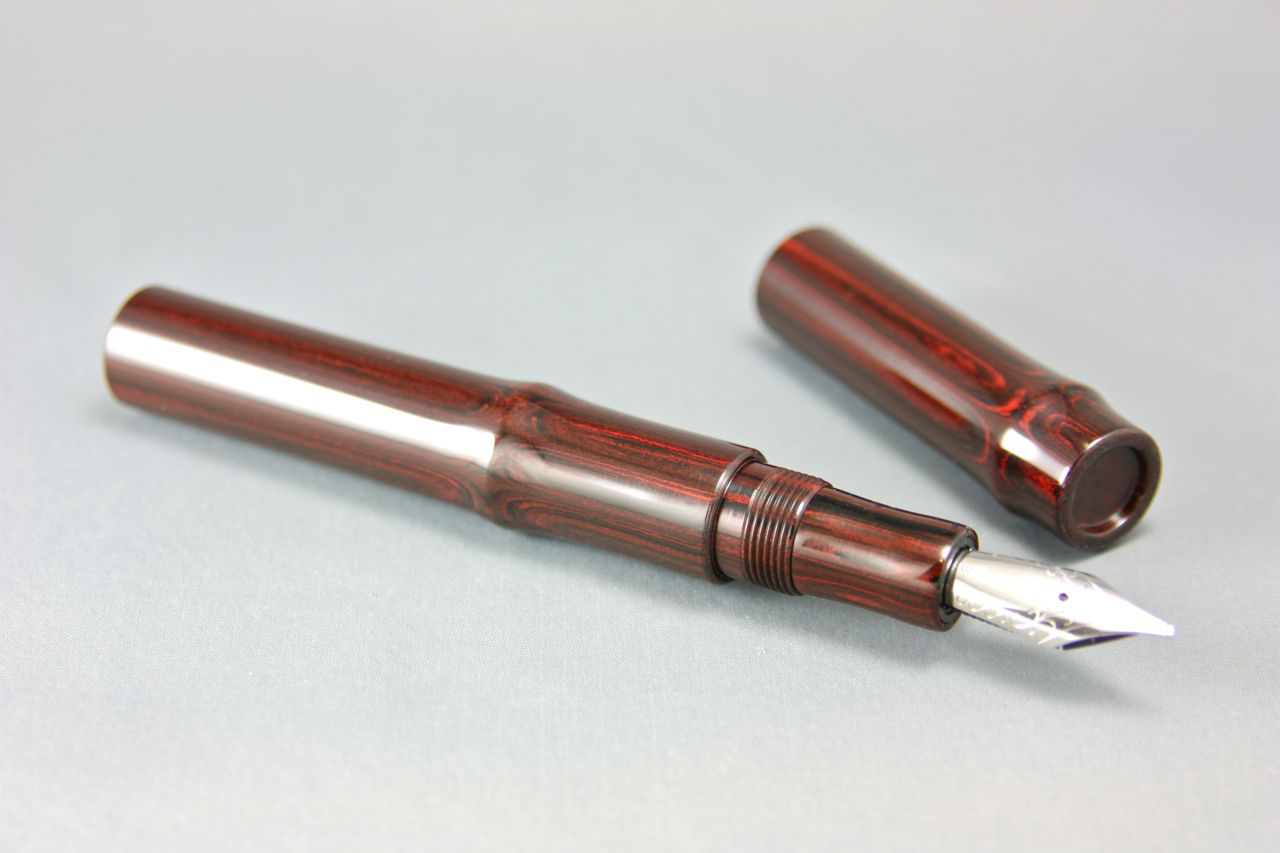 The fourth of this batch is another Bamboo style, this time made from 'Urushi Red' acrylic. The nib in this one is also a medium steel JoWo.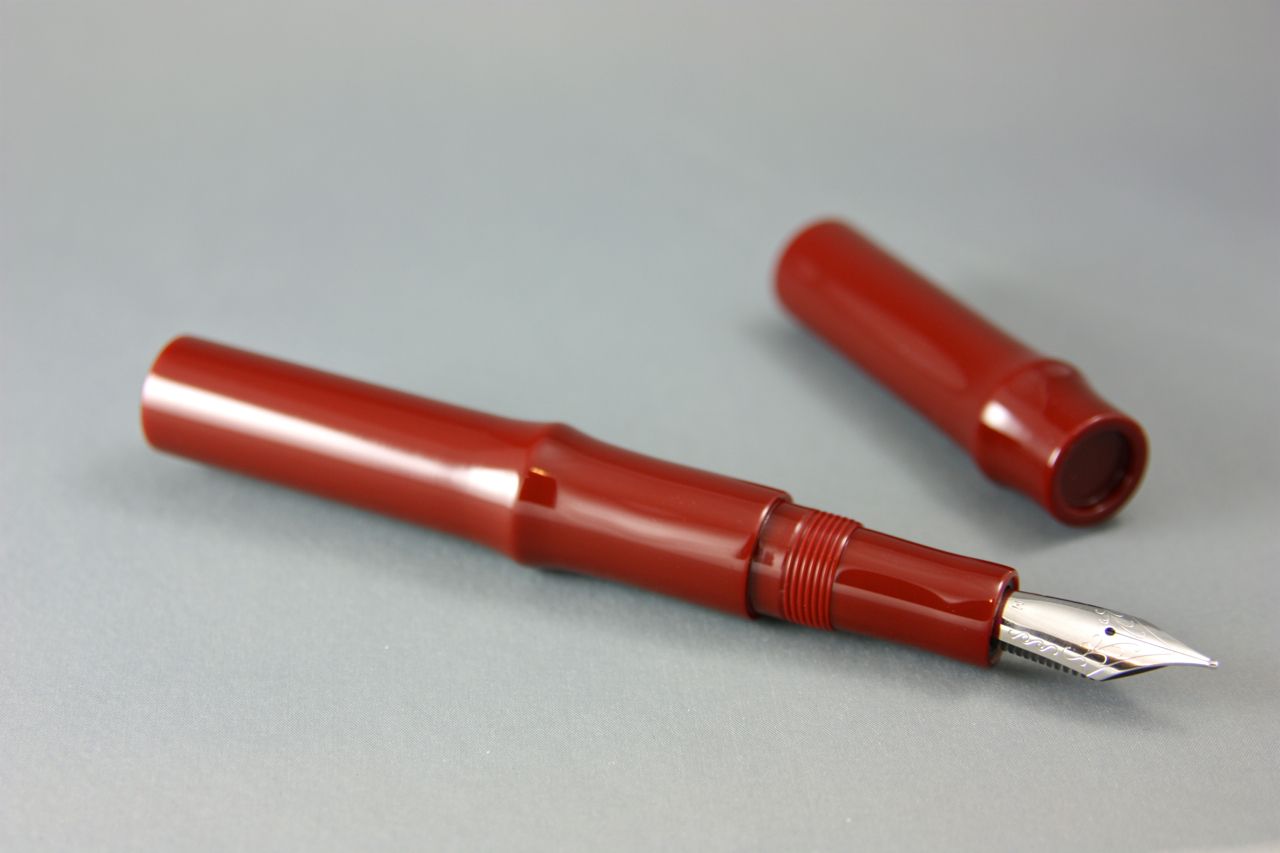 Now to finish fine-tuning the nibs, and then to get them all packed up and shipped!
Thanks for looking!
Ken