Hello folks,
Here is another one of the pens that I made this week for the sheer pleasure of using a material that I have been wanting to try out.
This material is another of Jonathon Brooks' cool alumilites. I have to admit that I can't recall what he called it, but let's call it 'Emerald Fusion'. Awesome swirls of different hues of rich pearly green that your eyes can get lost in. Well, not literally - that would be awkward.
The pen is made in my 'Compact' style, which is one of my current favourites. It is a nice, portable size for carrying, and is made so that the cap can post very securely on the barrel while writing - a great style for small hands and large hands alike.
This pen is fitted with a broad steel JoWo nib, and the fill mechanism is cartridge/converter (but with a bit of silicone grease, it could easily be used as an eyedropper fill).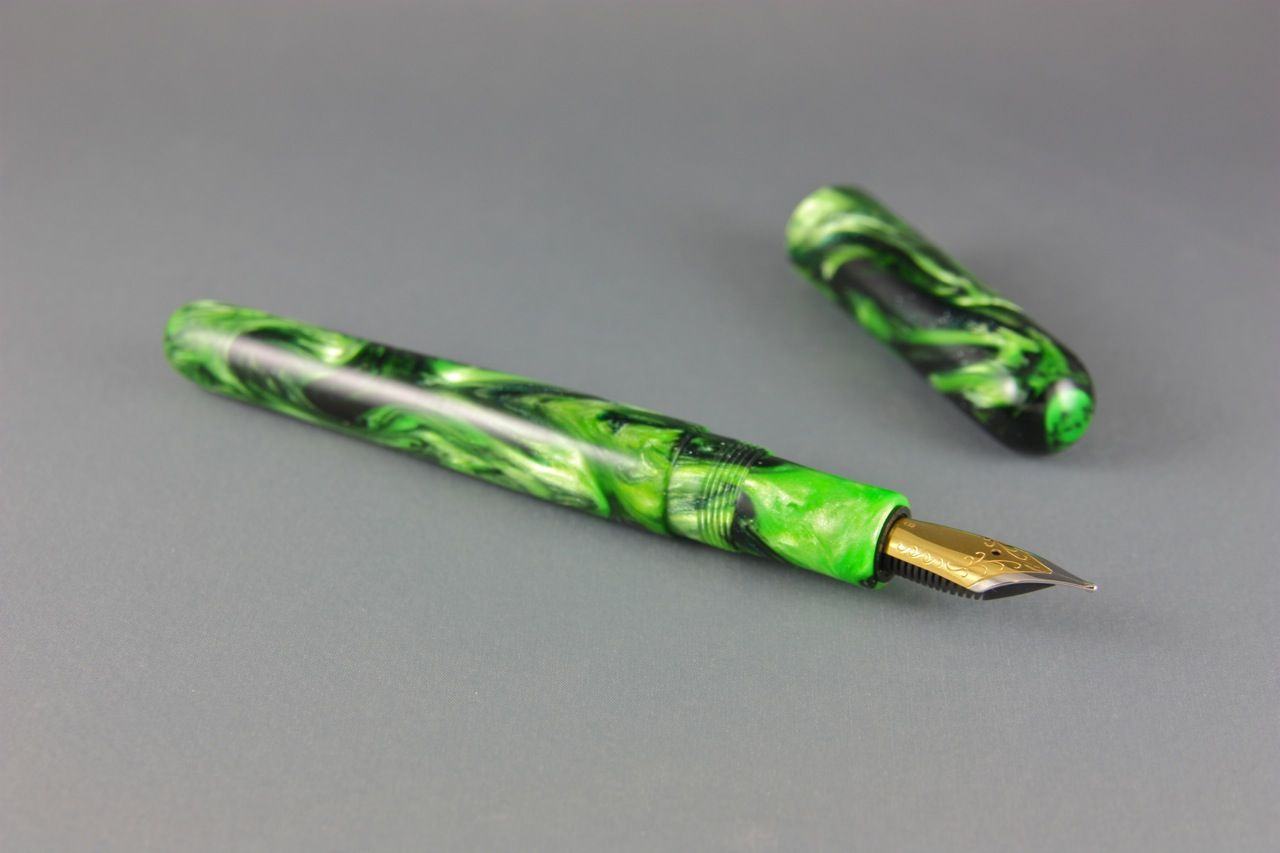 Thanks for looking!