I have to say that the sale of this pen was one of the most fun sales I've had. While on a work trip to Toronto, I had the wonderful opportunity to meet with a great group of fellow pen fans who arranged a get-together so that we could all meet while I was in town. So last friday, an excellent evening of conversation around pens, paper, and ink, accompanied by a decent quantity of beer (and even some top notch single malt scotch - thanks, Bob!) was had by all. During this meet up, this pen was claimed by its new owner, Gerald.
It is however still in my grasp, as I will be swapping out the 1.1mm stub ruthenium coated nib for a broad one.
In any case, I thought I would take opportunity not only to thank the wonderful folks that I met last friday, but also to put up a few pics of this pen.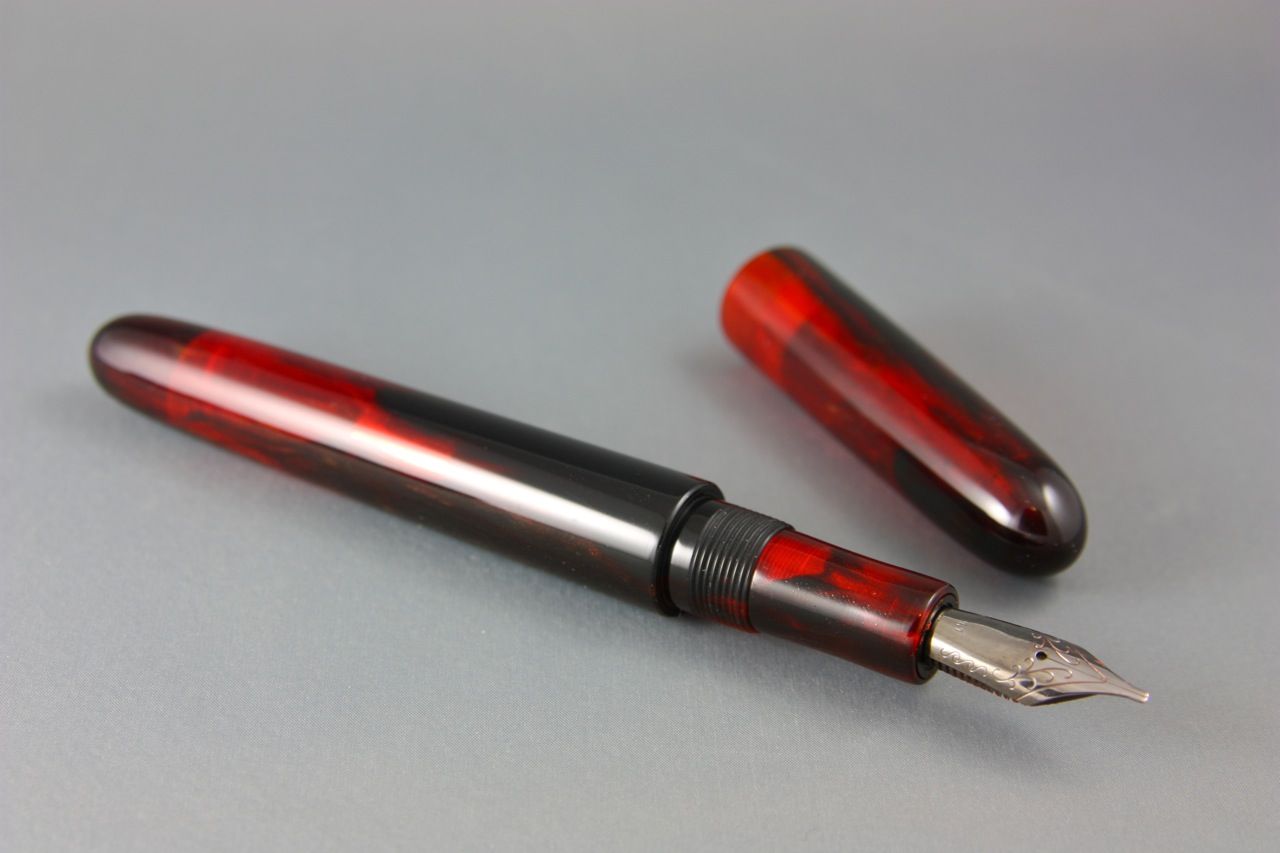 The material used here is another of Jonathon Brooks' alumilite blanks which he calls 'Dragon Fire'. And, once again, it looked brutally dull before I started turning it. In fact, it just looked plain black, so I wasn't sure how the name 'Dragon Fire' came about. Then I put it on the lathe and started opening it up to reveal this amazingly nice deep translucent red mixed with opaque, smoke black. Great name for this material, Jonathon!
Thanks for looking!
Ken