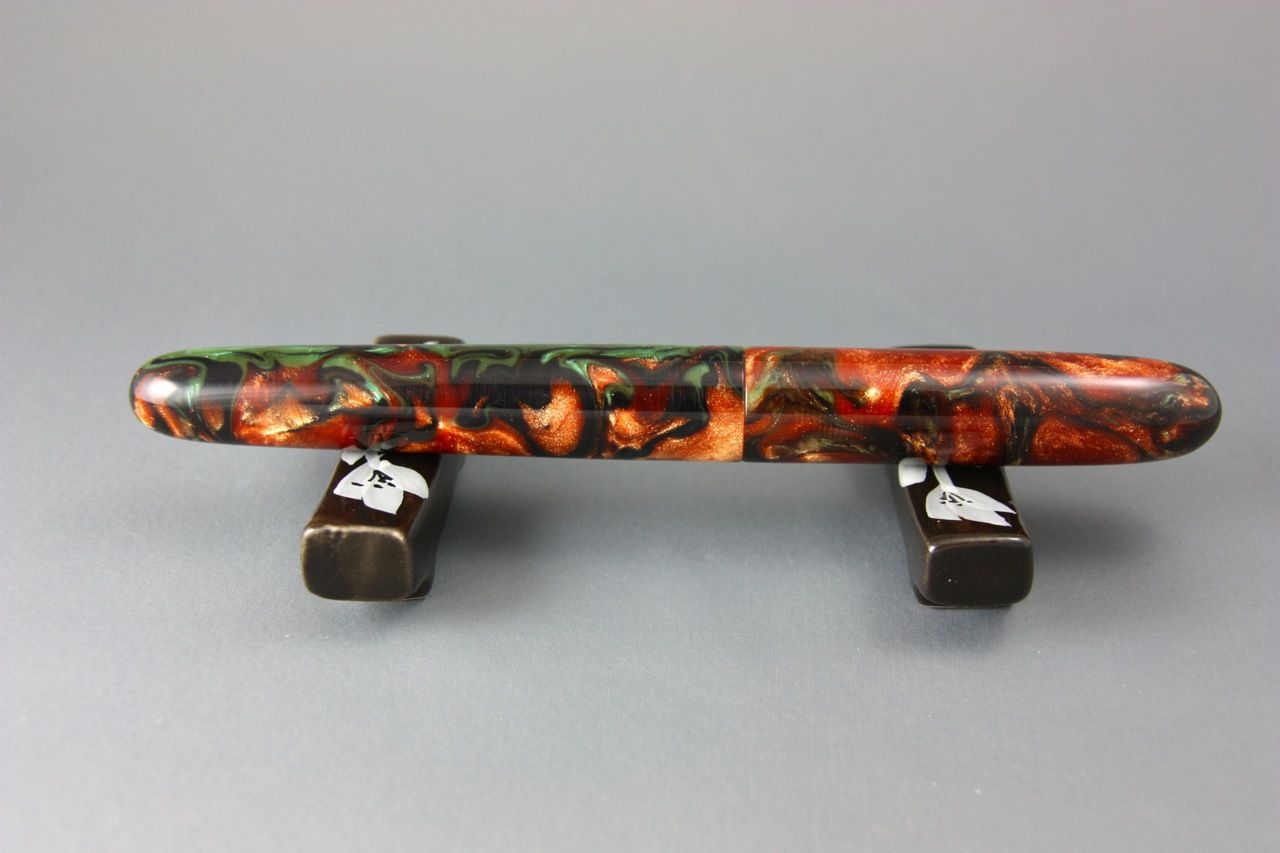 Hi folks,
Here's a quick post with a few shots of a recent jumbo size Cigar pen I made recently.
The material is an alumilite which I think might have been called 'Genesis', but I figured 'Jungle Life' really spoke more of the cool vibrant mix of browns and greens.
The pen sports a broad JoWo steel nib on which I did a custom stub/CI grind.
Thanks for looking!
Ken