Hi everyone,
Been meaning to post this one since I gave it to my wife. This was a birthday gift to her, and a replacement for another pen that had sadly vanished.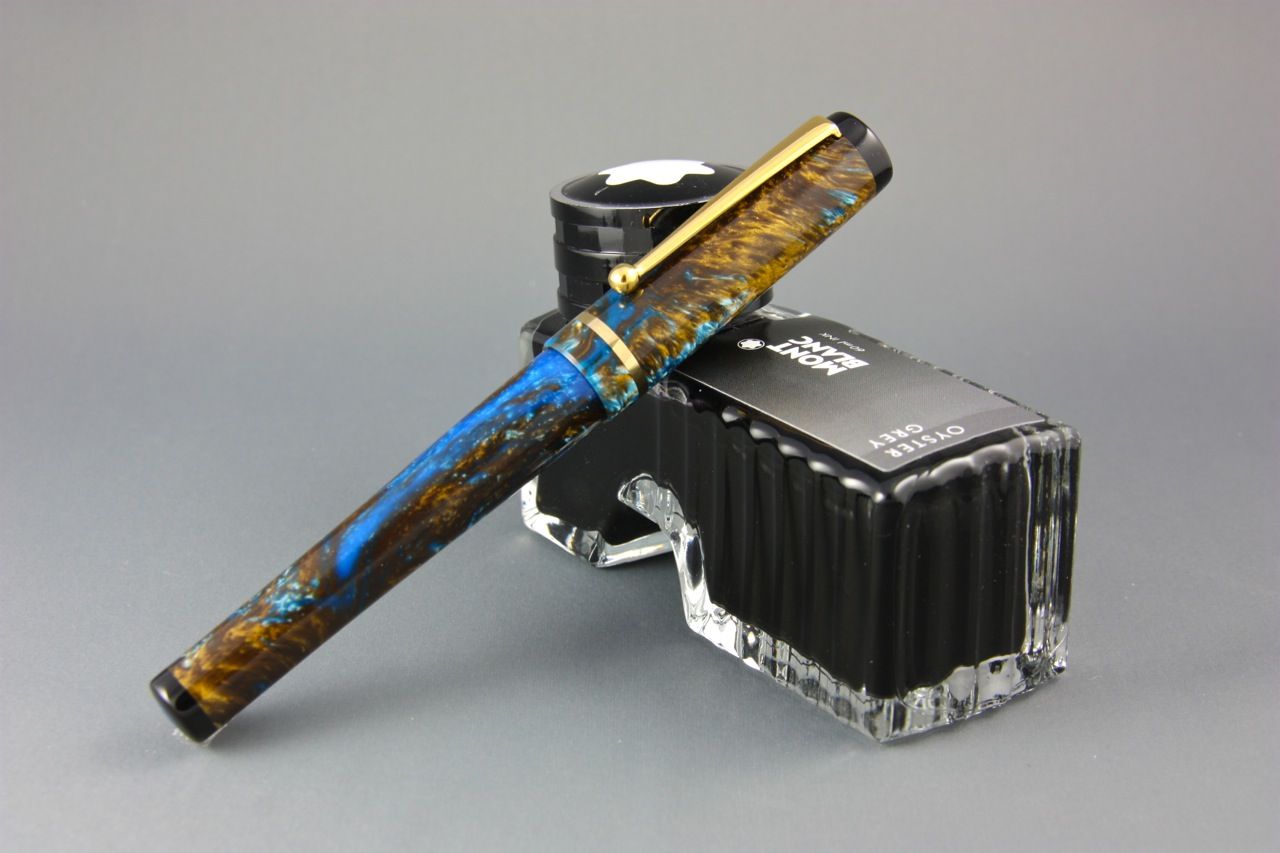 I can't recall the nem of this Lava alumilite, but 'Land and Sea' came to mind.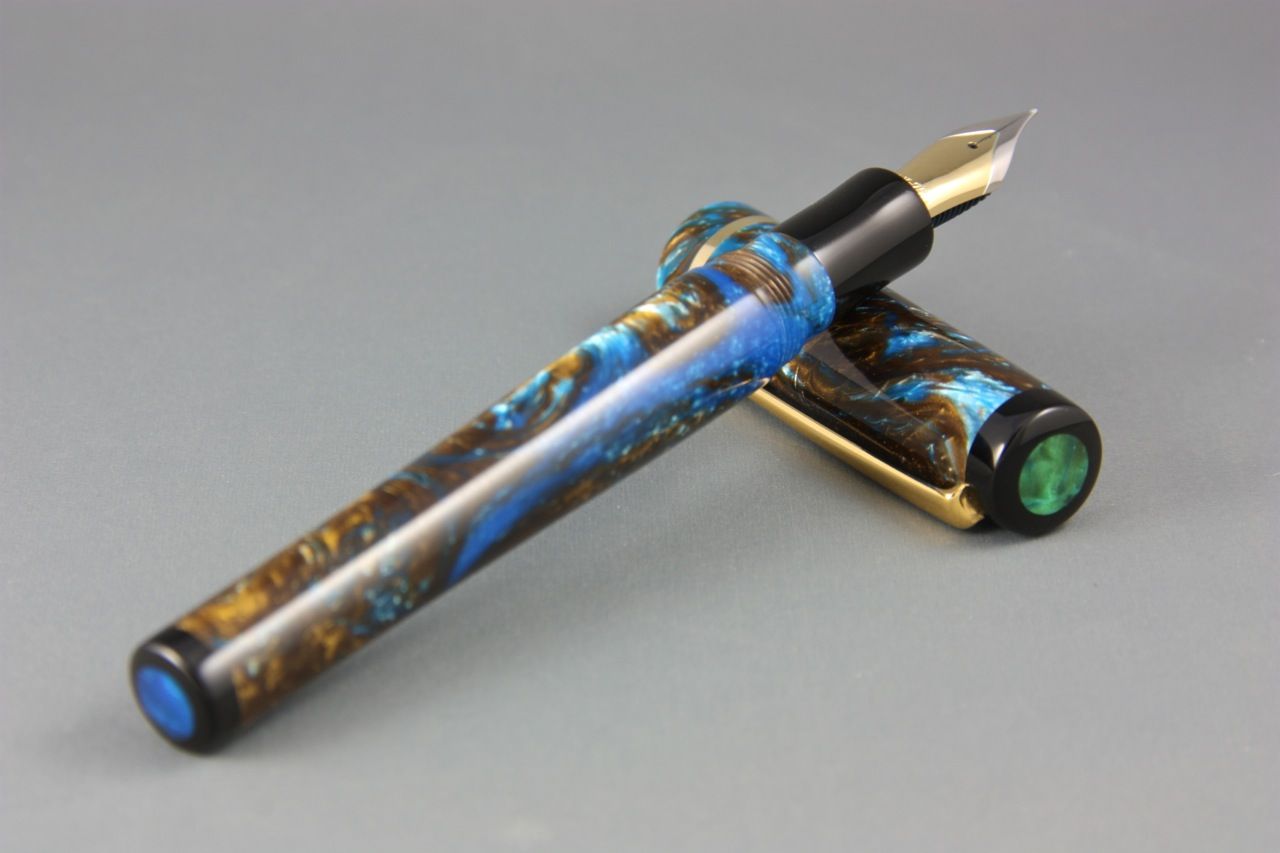 This is one of my 'Shirt Pocket Fountain Pens' - the ones that are a decent size for daily carry, and post well for convenience. This one features a brass cap band, as well as inlays on each end made using another similar alumilite. It is fitted with an 18K JoWo fine nib.
Happy wife.
Cheers,
Ken