Hey all,
Just a quick post with one of my recent Cigar pen orders.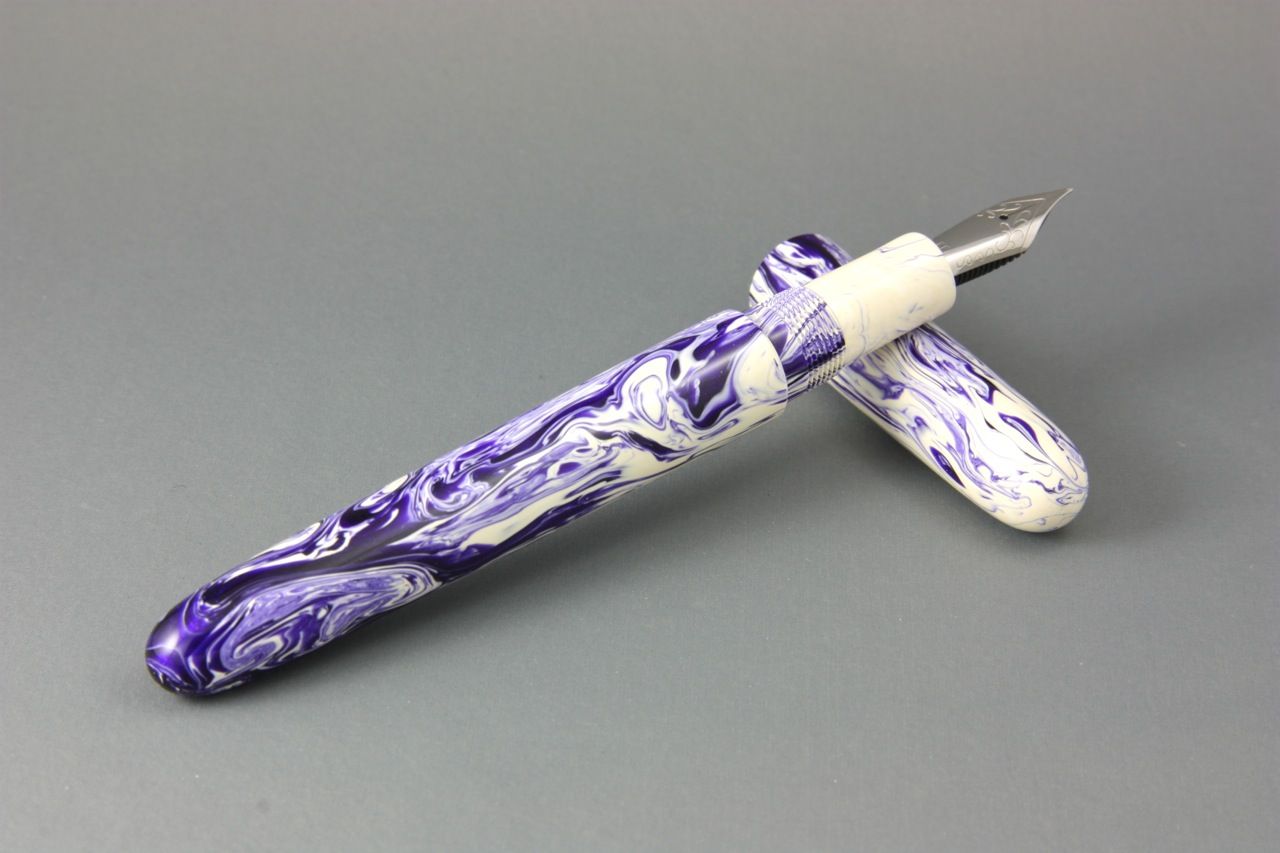 This alumilite material, originally Ghost Koi purple - made by Jonathon Brooks - got renamed somewhere along the line with one of my previous pens, and 'Purple Haze' has kind of stuck.
The pen is a converter/cartridge filler, and is fitted with an EF steel JoWo nib that will be write-tested, smoothed, and flow-adjusted as desired prior to departure.
Cheers,
Ken