Hi folks,
Here is one I just finished today, a custom order for which the customer sent me this lovely celluloid and asked me to turn it into a pen.
The material is a very cool grey-in-blue-matrix which gives it an awesome effect. And, celluloid! Love that stuff - turns my workshop into one giant cough drop with all that awesome camphor. Hard to find, though. Since the nib that was chosen for this was a two-tone nib, I thought I would add a warm accent inlay into the mix to tie it all together.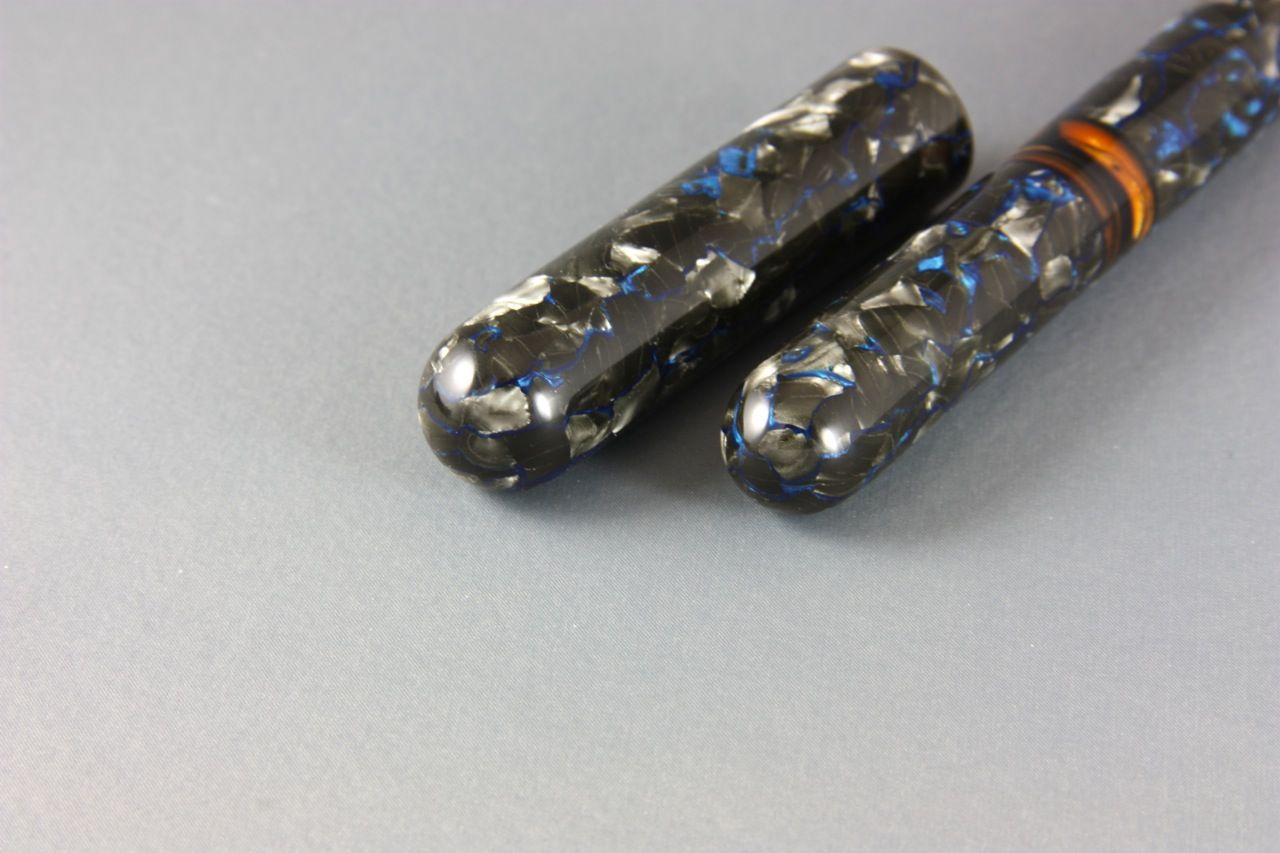 Anyhow, this style is a relatively new one, a bit of a take on my 'Simplicity' style (the simple cylinder), but with different diameter cap and barrel and spherically rounded ends. Makes for a comfortable pen for long writing sessions.
The pen is fitted with an 18K JoWo double broad nib. The fill system is cartridge/ converter.
Thanks for looking!
Ken