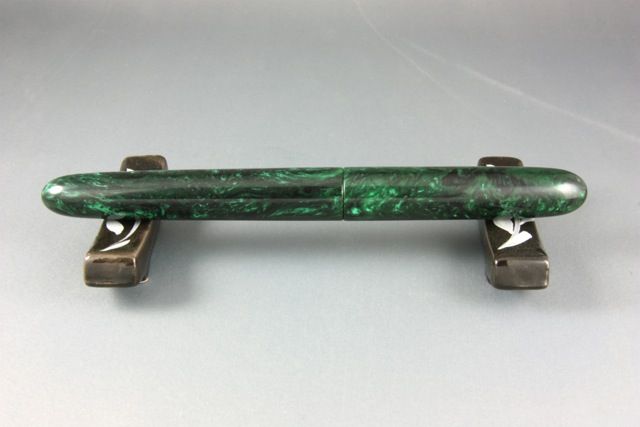 Just finished this tonight. Have had this Forest Lava resin sitting in stock for some time, and no takers. Which was just killing me, because I thought this stuff looked spectacular! So, I thought I'd have a go at it, and the best way to show it off would be to make a Cigar style pen, so here it is.
I have used several of these 'Lava' blanks now, and I have to say that I really like them - they have amazing depth and colour!
I made this Cigar a touch longer than usual, at 155mm capped, and 14mm uncapped. The diameter is a comfortable 15.5mm. This one is fitted with a broad polished steel JoWo nib, though two-tone or gold would look very good with this material as well.
Hope you like it!
Ken