I love the warmth of this material. It is crazy cheerful!
Here is a Cigar style fountain pen that I finished last week, and have been waiting for a chance to get it on my blog. Just shipped it this afternoon, but fortunately, had already taken pictures. The pictures actually reflect the fact that it was taken just after I had done the nib smoothing and conditioning, as you can still see some wetness in the grip section from rinsing the ink out :-))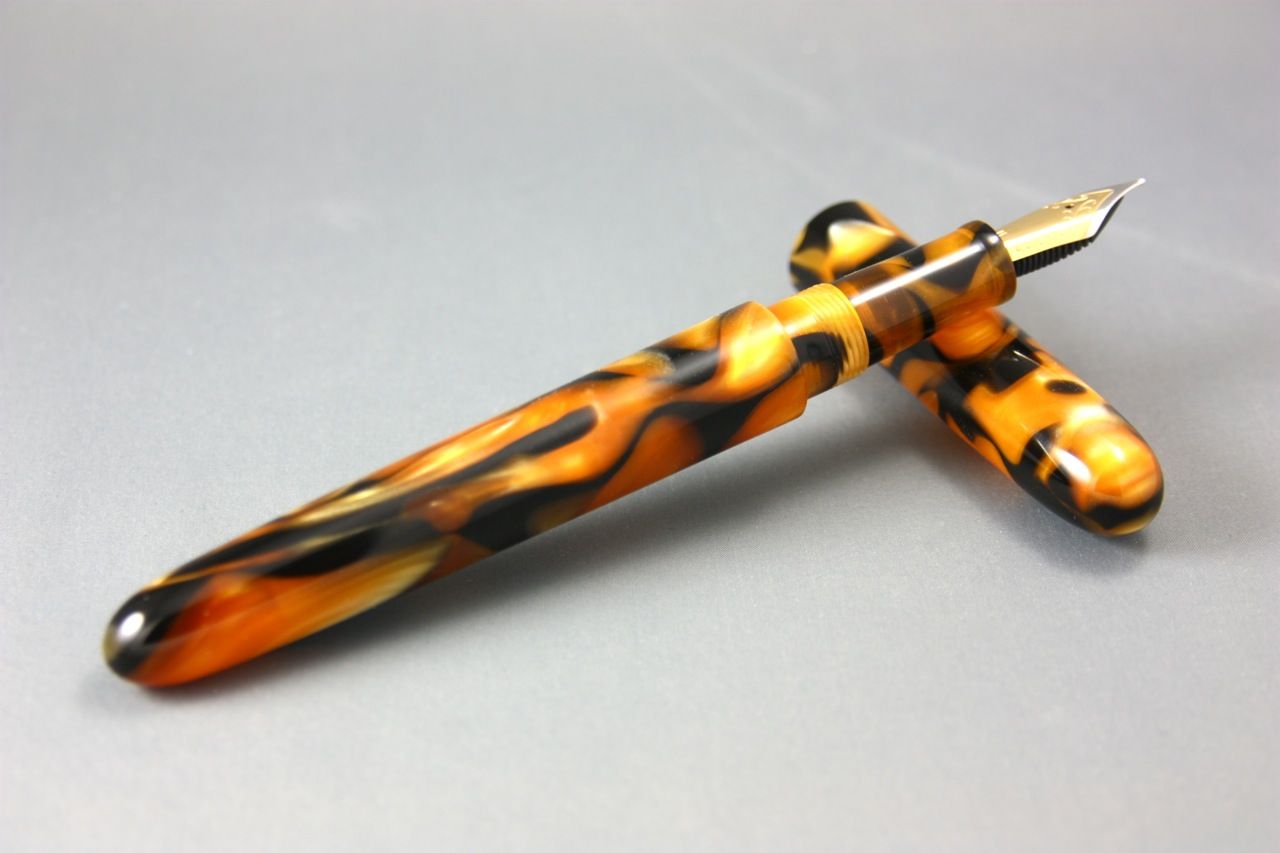 I think the Cigar style in acrylic is one of my favourites to make - I love acrylic, and I love the clipless Cigar. Next one is for ME.
Thanks for looking!
Ken