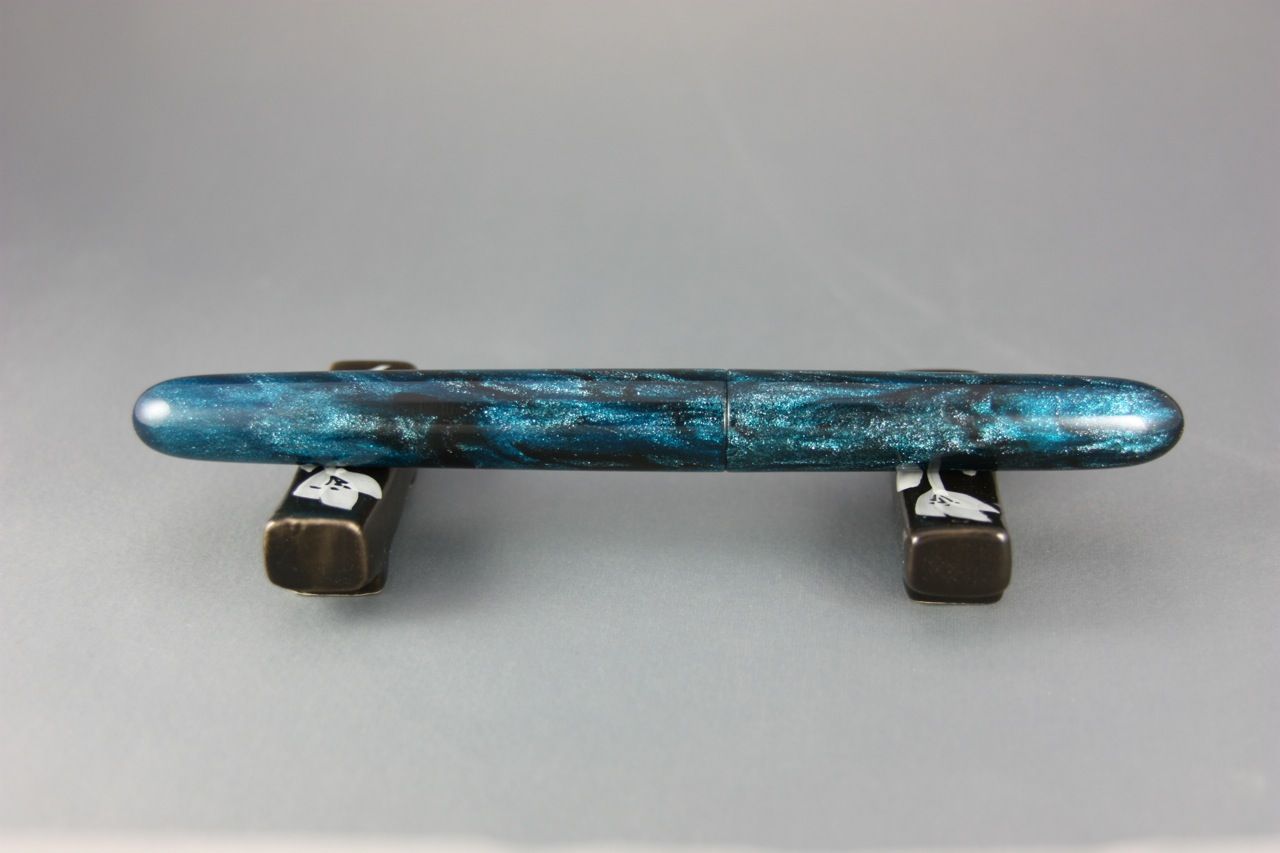 Here is the second of a set of blanks that I bought from pen maker (and blank maker) Jonathan Brooks. Again, I turned this one into a Cigar style pen the get a good look at it. I can see already that I will be going back for more!
This particular material ('teal pearl with black') I am going to call 'Blue Nebula' because that makes me happy. The pics came out OK, but the camera really can't catch the beautiful shimmering swirls in this material. Truly beautiful!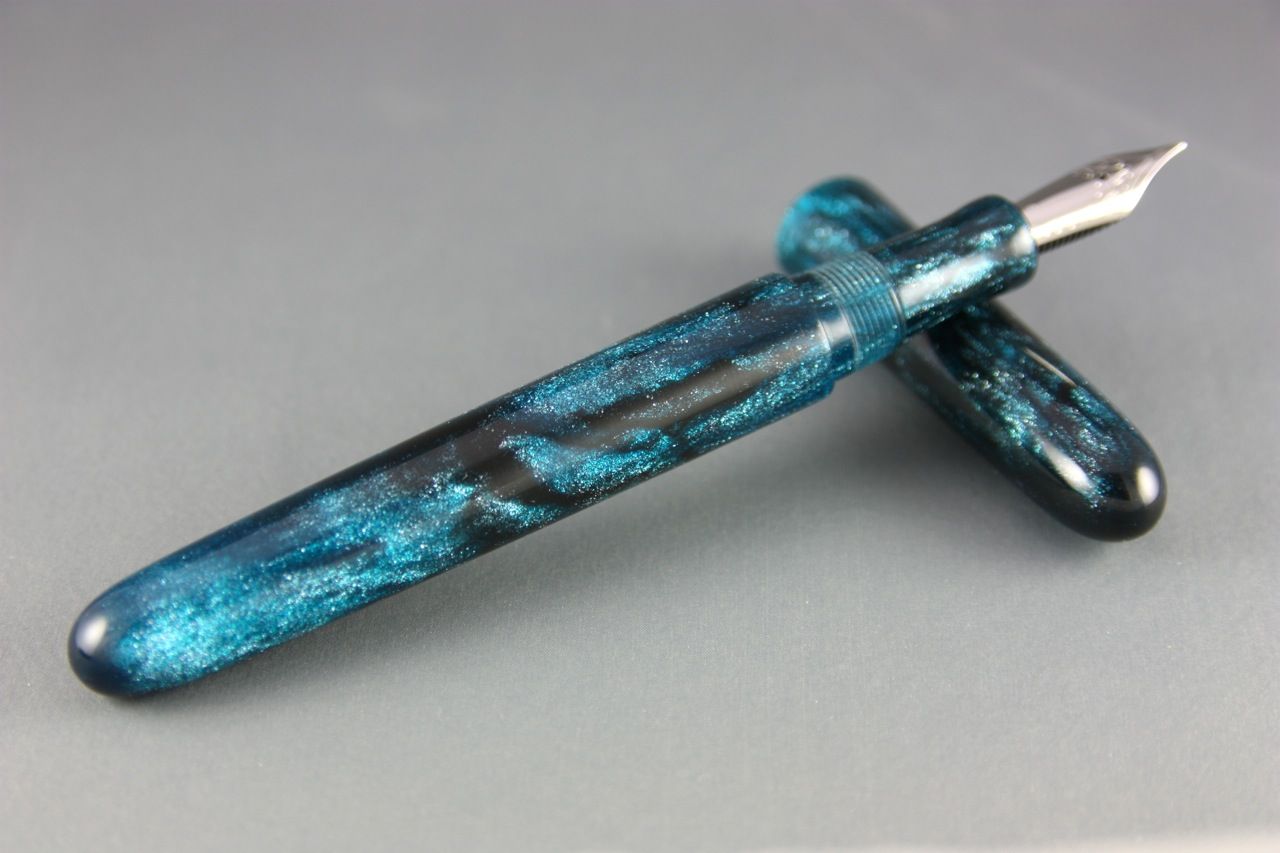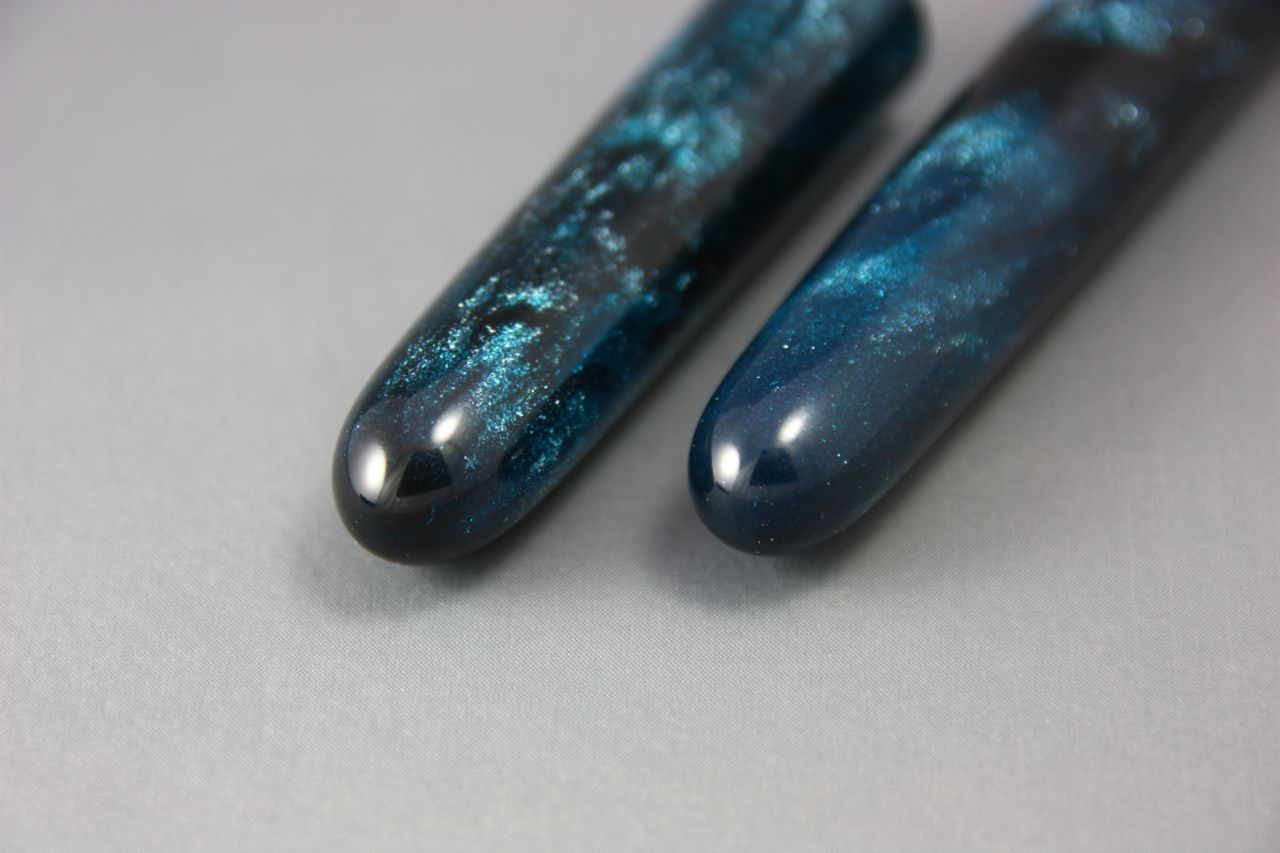 I have matched the material with a polished steel JoWo fine nib. And now, I think I will smooth and polish the nib (i.e. 'my excuse the spend some time writing with the pen').
Thanks for looking!
Ken