Here is one that represents something a little new for me. I have made many, many of my 'Bamboo' style fountain pens, as they have prevent to be quite popular (to my delight). However, like all diameter-matched styles of pen (another example being the Cigar style), the barrel ends up being rather thick, especially with the dimensional requirements of the #6 nib and its housing. So, I had a request for a 'Bamboo' style pen, only slimmer for smaller hands, and she noted that a #5 nib would be fine. Using a #5 nib allows my to take down the dimensions a bit, making for a significantly slimmer pen.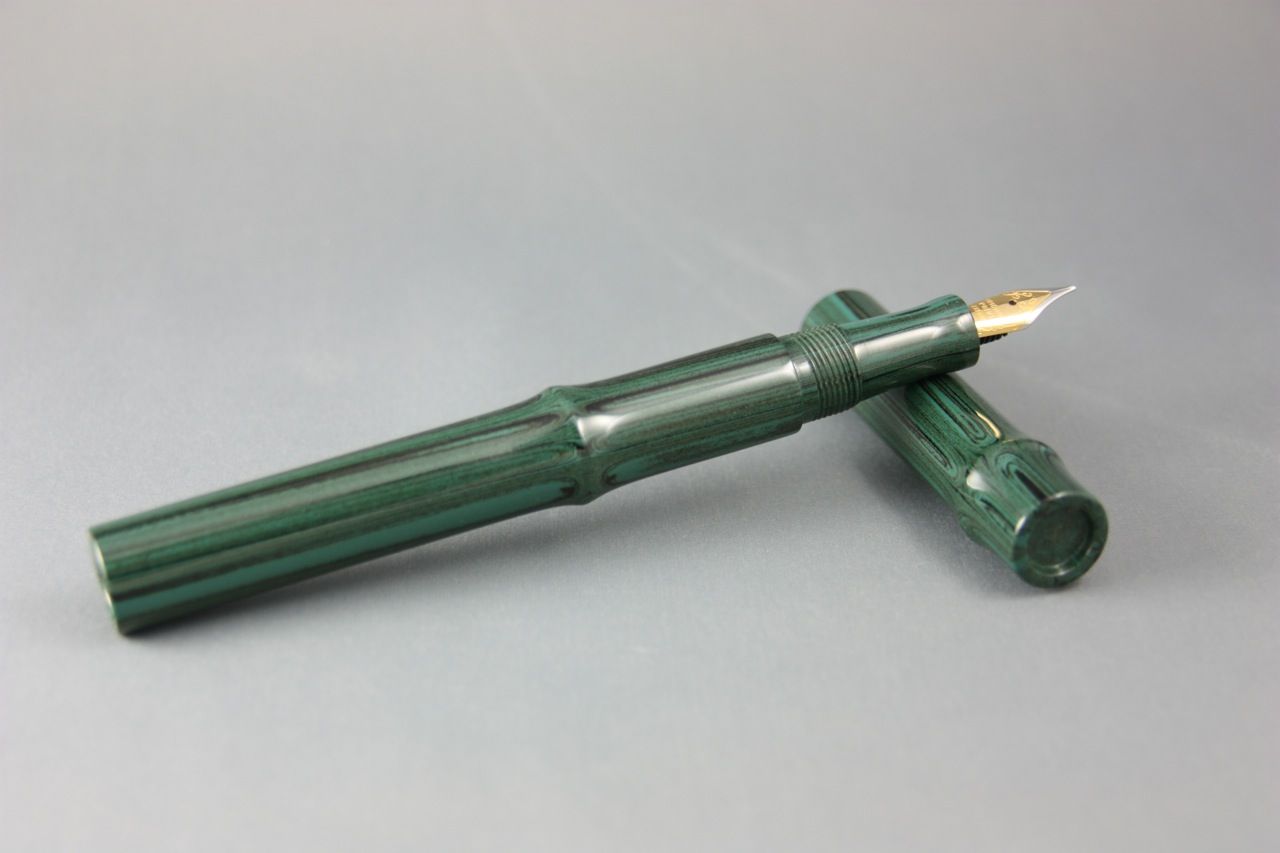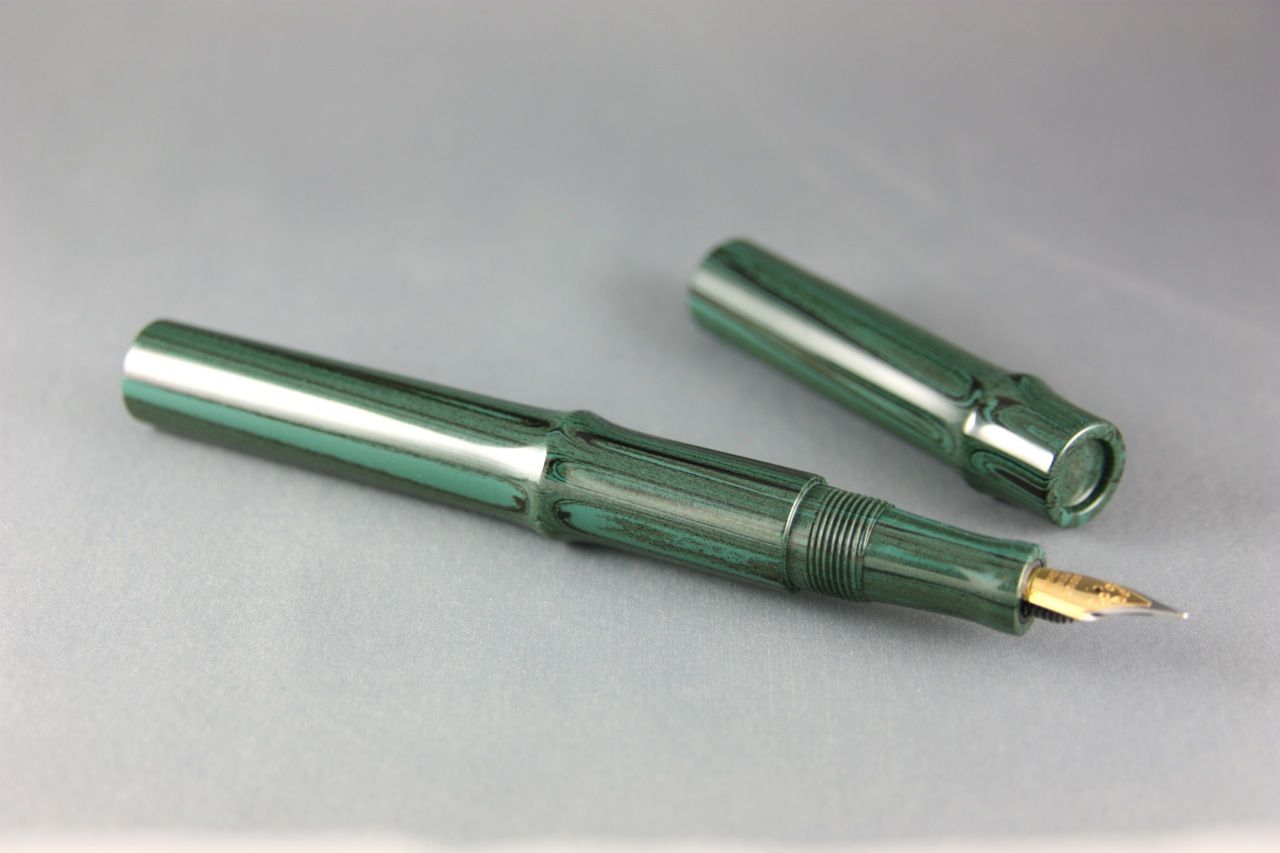 One rather nice feature of this slimmer model is that the cap to barrel threading is 'triple-start', which makes for fast and easy capping and uncapping.
The diameter of the barrel on this pen is 13.7mm, rather than the usual 15.5mm. The length is preserved, at about 155mm capped, and 133mm uncapped.
The material that I used for this pen is a striated green ebonite, which seemed fairly suited to the Bamboo style pen.
The nib is JoWo, as is my usual brand, and is a #5 two-tone steel fine nib. To add a bit of spice to it, I have done a custom grind on the nib to a nice, surprisingly smooth cursive italic. The fill system is c/c.
Here is a side by side comparison of the slender Bamboo with one of my first regular sized Bamboo pens
Thanks for looking!
Ken