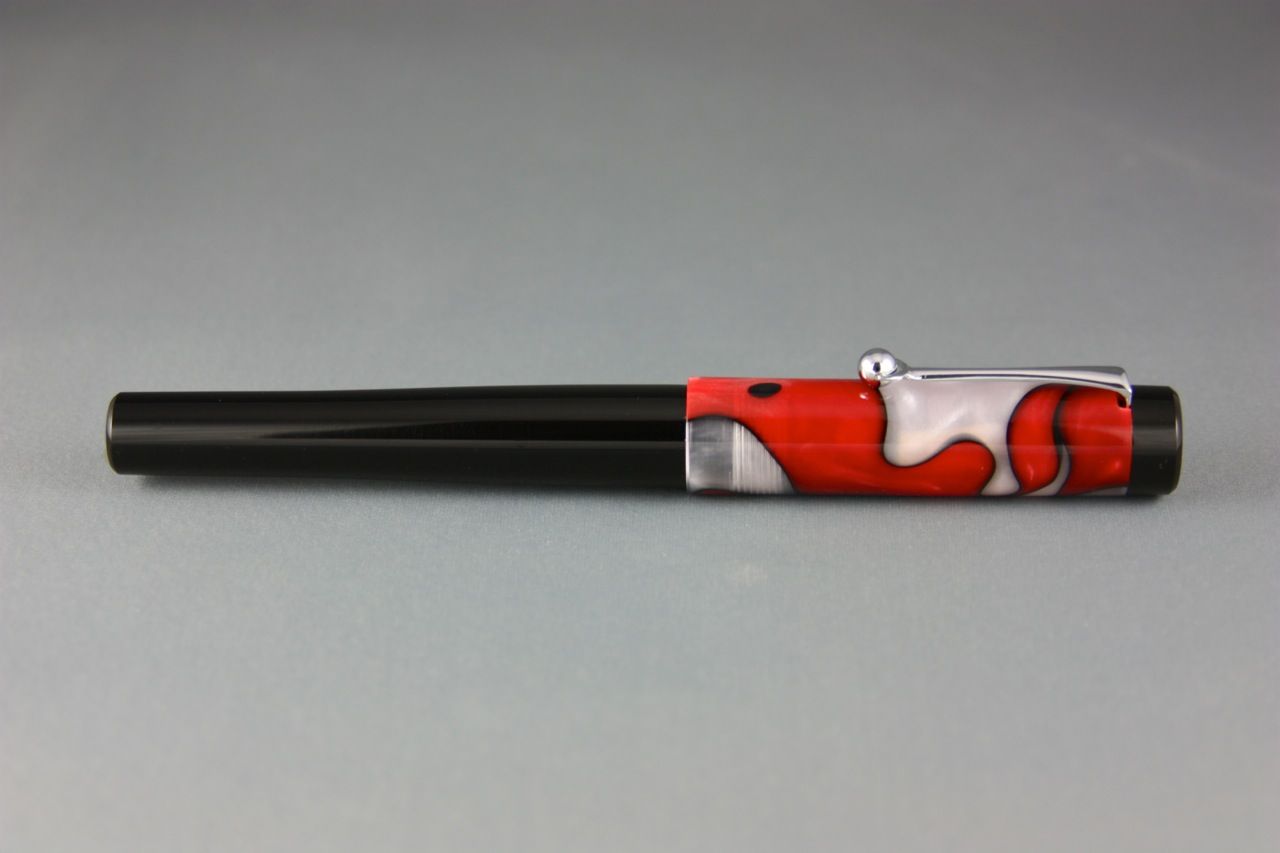 The order this time was for a glossy black barrel, a colourful cap, and matching inlays to tie it all together - all in the form of one of my Shirt Pocket Fountain Pens.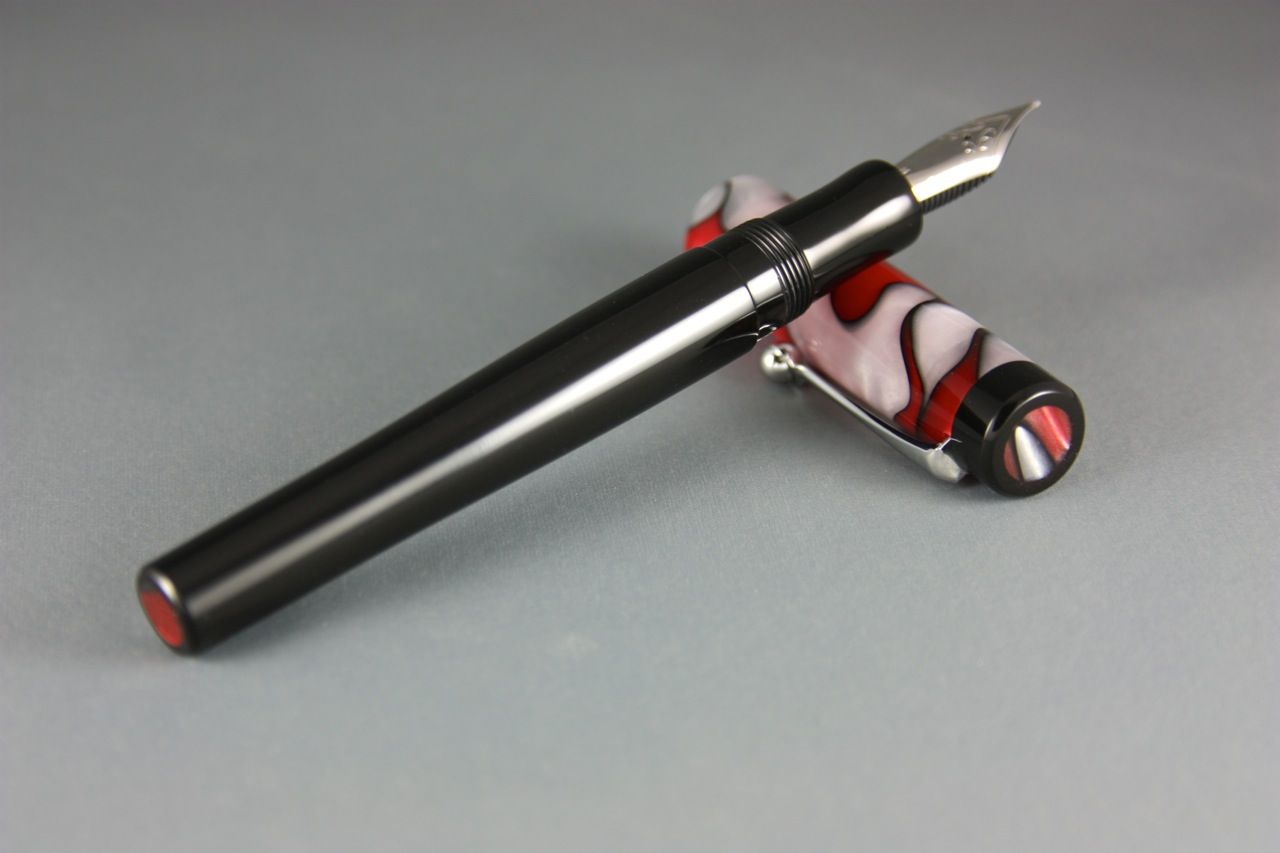 So, looking through my short pieces, I came across this piece of red, white and black pearly swirl acrylic, which I have used before - a kind of red version of 'Finding Nemo' (if you get the reference).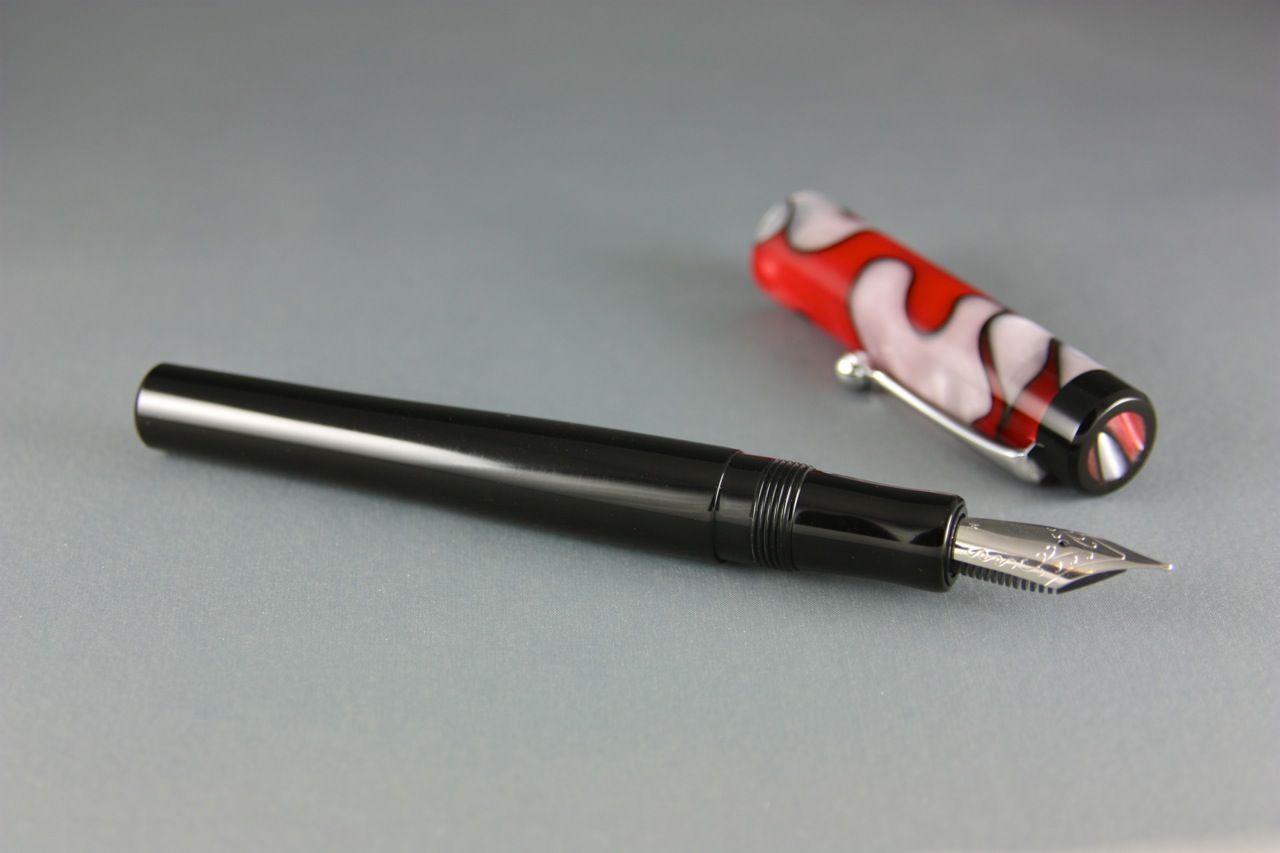 Here, the pen is fitted with a medium polished steel JoWo nib, and uses a cartridge/converter fill system. The converter installed is a good quality Schmidt K5 converter.
Thanks for looking!