Here, the one who ordered this pen was looking for something elegant and portable, yet understated with subtle contrasting detail. Cumberland ebonite was chosen as the most appropriate material to use, and after much discussion, we settled on the 'Shirt Pocket Fountain Pen' style, but without the clip. I believe we have achieved what we set out to accomplish!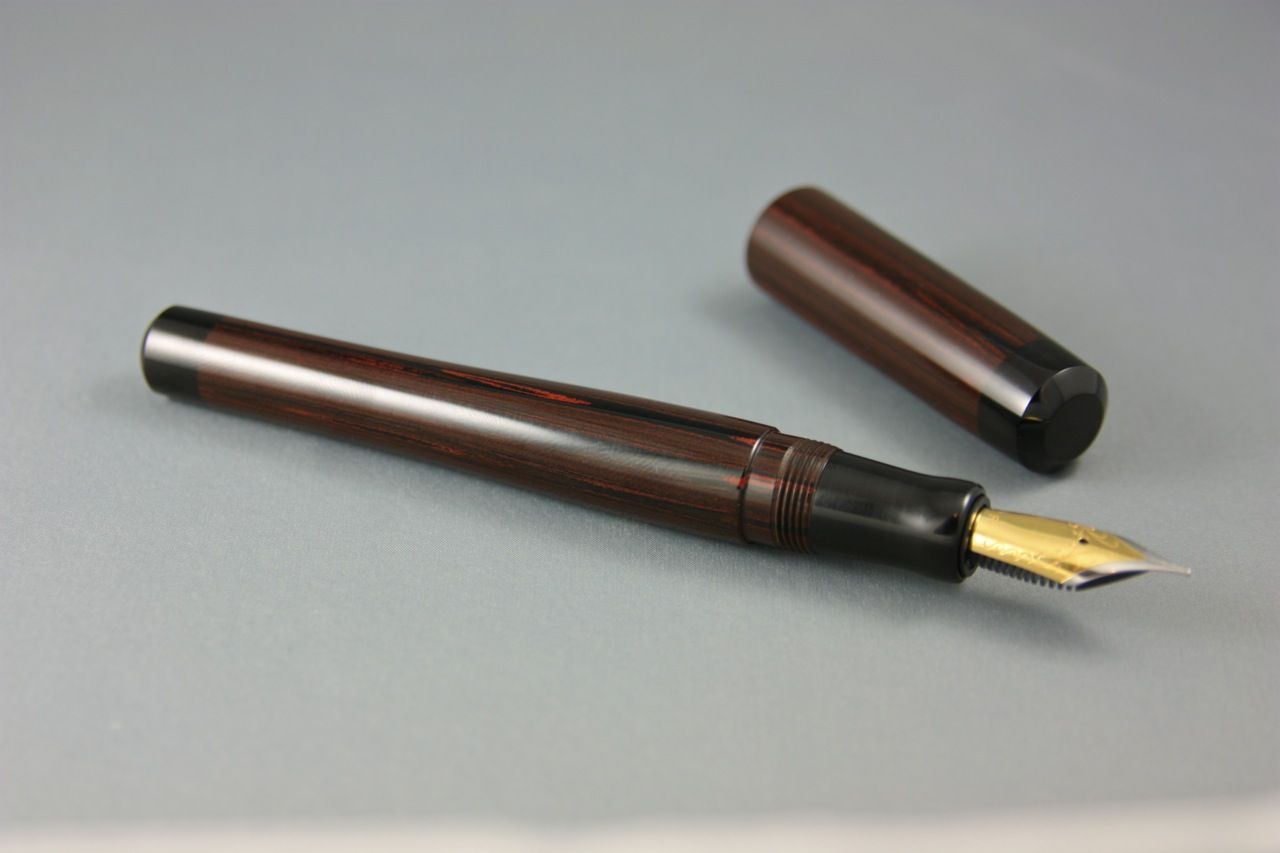 The grip section is in black ebonite, and both the cap and barrel are trimmed with black ebonite to frame the cumberland, and to give it just a bit more of a 'sober' quality.
The nib is a two-tone steel JoWo fine nib, and the fill system is cartridge/converter.
Have I mentioned how much ebonite stinks as you turn it? I'm pretty sure I have, because wow. Still, the smell wears off after a few months, and leaves you with the rich, warm feel of this very traditional material.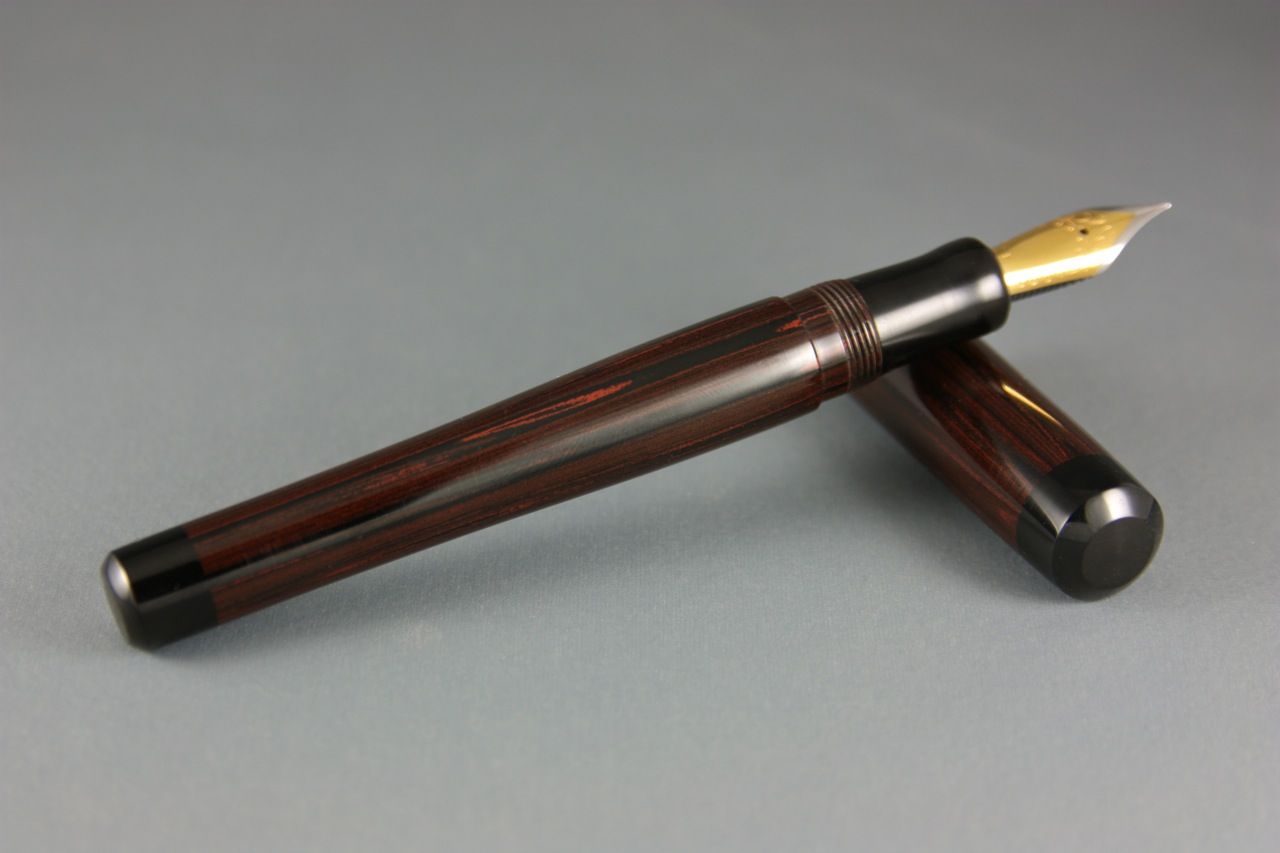 Thanks for looking!
Ken